Trump eyes of Modi's millions
In Ahmedabad, the US President is expected to address a Howdy Modi-like event christened 'Khem Cho Trump'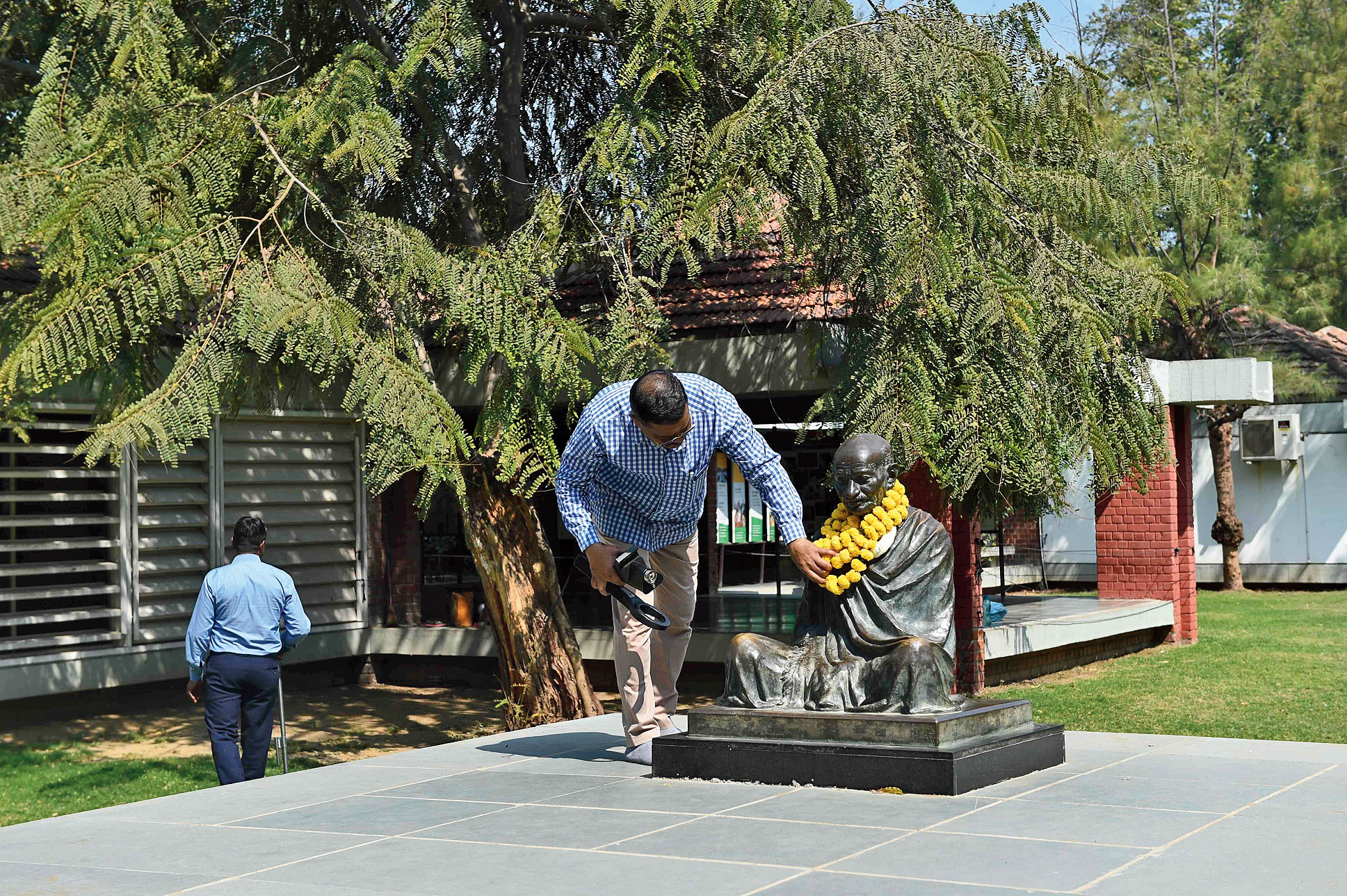 ---
---
US President Donald Trump on Tuesday remained non-committal on a trade deal with India during his upcoming visit but spoke of the "millions and millions" that Prime Minister Narendra Modi has promised would turn up to greet him when he arrives in Ahmedabad on February 24.
Responding to questions on his two-day visit to India, Trump said: "(Modi has said) we will have millions and millions of people. My only problem is last night we probably had 40,000 or 50,000 people, far more than anyone else. But when we have 50,000 people now, fellas, I'm not gonna feel so good. He thinks we will have five to seven million people just from the airport to the new stadium.
"It's the largest stadium in the world. He's building it now and it's almost complete. He's a friend of mine, he's a great gentleman. And, I look forward to going to India. So, we'll be going at the end of the month."
In referring to the 50,000 people, Trump was in all likelihood referring to the New Hampshire Primary that was held on Tuesday as part of the next presidential election.
On whether the much-awaited trade deal with India would be signed during the visit, Trump said: "If we can make the right deal, we'll do it."
In Ahmedabad, the US President is expected to address a Howdy Modi-like event christened "Khem Cho Trump", which will again run the risk of being seen as India siding with the Republicans in the upcoming American elections.
Policy wonks and retired diplomats had feared that India providing the Howdy Modi platform to Trump in Houston, Texas, in September would upset the bipartisan support the India-US relationship has enjoyed in Washington.