Dharna to lift Sikkim transport restrictions
Shared taxis and government-run buses are allowed to operate at 50% of capacities, but at double the cost in terms of fares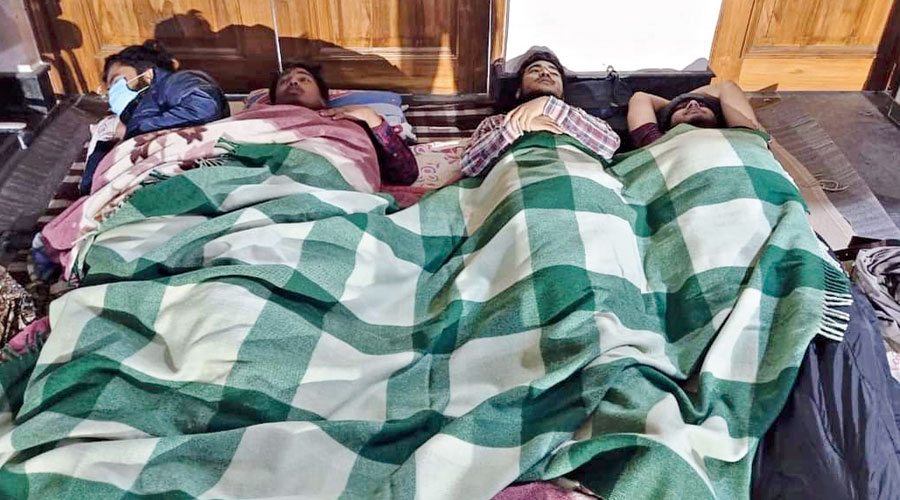 ---
|
Siliguri
|
Published 24.10.20, 04:07 AM
---
The Sikkim Progressive Youth Forum (SPYF) has been on a dharna at Tashiling, the Sikkim government's secretariat in Gangtok, since Thursday night to demand the restoration of the pre-Covid-19 public and private transportation arrangements.
According to the standard operating procedures (SOPs) in place to deal with the raging pandemic, both shared taxis and government-run buses are allowed to operate at 50 per cent of capacities, but at double the cost in terms of fares. Besides, two-wheelers are not allowed to carry pillion riders.
The SPYF, which espouses various political and social issues, wants the restrictions to be lifted because it feels the new arrangement hurts the common people and is fundamentally not in sync with scientific advice on ways to contain the contagion.
"Science says 6ft distance should be maintained between persons. But, for instance, if two persons sit in the back in a small cab, the stipulated distance cannot be maintained. Same is the case with all types of public transport whether they are buses or SUVs. But commuters are being forced to pay double the fare because of the 50 per cent restriction when the risk to their health is no way minimised," said Shankar Sharma, a member of the SPYF, which as an organisation doesn't have a hierarchy.
Sharma was among five SPYF members who sat on the dharna at Tashiling.
"We will continue to protest till our demands are met. We want the carrying restrictions on all modes of public transport to be lifted and old fares restored, pillion riding on two-wheelers to be allowed and more state-operated buses to be run between various places," he said.
A senior Sikkim transport department official said the restrictions were in keeping with the larger Covid-19 SOPs in place in the state.
"We will be guided by the directives of the state government," said the official.