Development but little work for the unskilled in Sharad Pawar's bastion
Baramati boasts of several industries but lacks job opportunities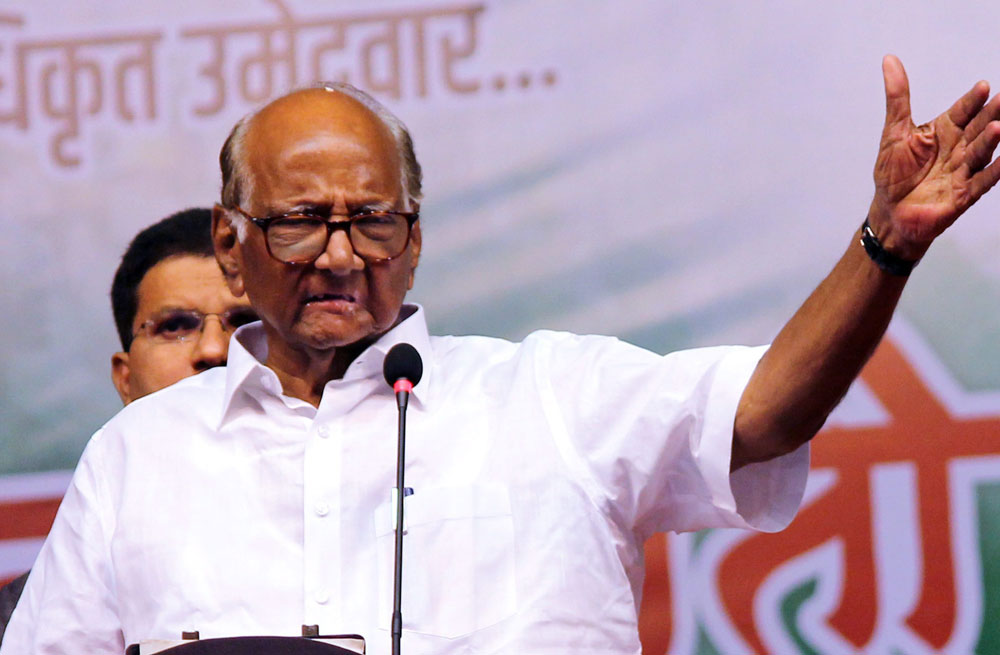 ---
|
Baramati
|
Published 23.04.19, 02:18 AM
---
He said no senior politician had visited the village, which has sizable Scheduled Caste and Muslim populations, this election season.
Dawood Mulani, 30, says the NCP leadership seems to have taken the villagers for granted. He will vote for the BJP.
"I voted for the NCP last time. I got nothing. There is no work for me. This time I shall vote for the BJP," Mulani, who has done a turner's course at an Industrial Training Institute, said.
The village has a high school, a hospital and piped drinking water.
Subash Sambaji said that development projects are the joint responsibility of the local MP and the state and central governments.
"The villagers may be unhappy but everyone will vote. Both the NCP and the BJP have support in our village," Sambaji said.
Baramati votes on April 23.
Lokhande is a beneficiary of several central welfare programmes such as the Indira Awas Yojana, a housing scheme for the rural poor, and the National Food Security Act, both launched by governments preceding Narendra Modi's. He is yet to get a toilet built under the Modi government's Swachh Bharat Mission.
Work is in short supply here despite Baramati town and its neighbourhood boasting several industries related to agriculture and textiles. But these factories need people with technical expertise that few in Katewadi have.
Balmanik Visay says that unskilled labour has limited prospects in the area. The rural job guarantee scheme, a central government programme that provides for up to 100 days' paid and unskilled work a year for every rural household, is hardly being implemented here, he says.
According to official data with the Union rural development ministry, which provides the funds and monitors the programme, the Katewadi gram panchayat of 10,000 people has only 129 active job-card holders under the scheme.
In 2018-19, not a single project was completed. Data suggest that 38 projects are going on.
Panchayat officials such as the sarpanch and the secretary are supposed to discuss the possible projects with the people. The villagers can suggest projects like check dams, embankments and canal and pond renovation. They can demand work too.
"There has been no meeting with any official on the scheme," Visay said.
At least 10 people in the village said they did not know about the Pradhan Mantri Mudra Yojana, under which people can take loans up to Rs 10 lakh without any guarantor to start new ventures.
Vachalabai Augade, 60, still works as a domestic help. Her husband, Babarao Augade, cannot work any more. "Whoever becomes MP, we continue to suffer," Babarao said.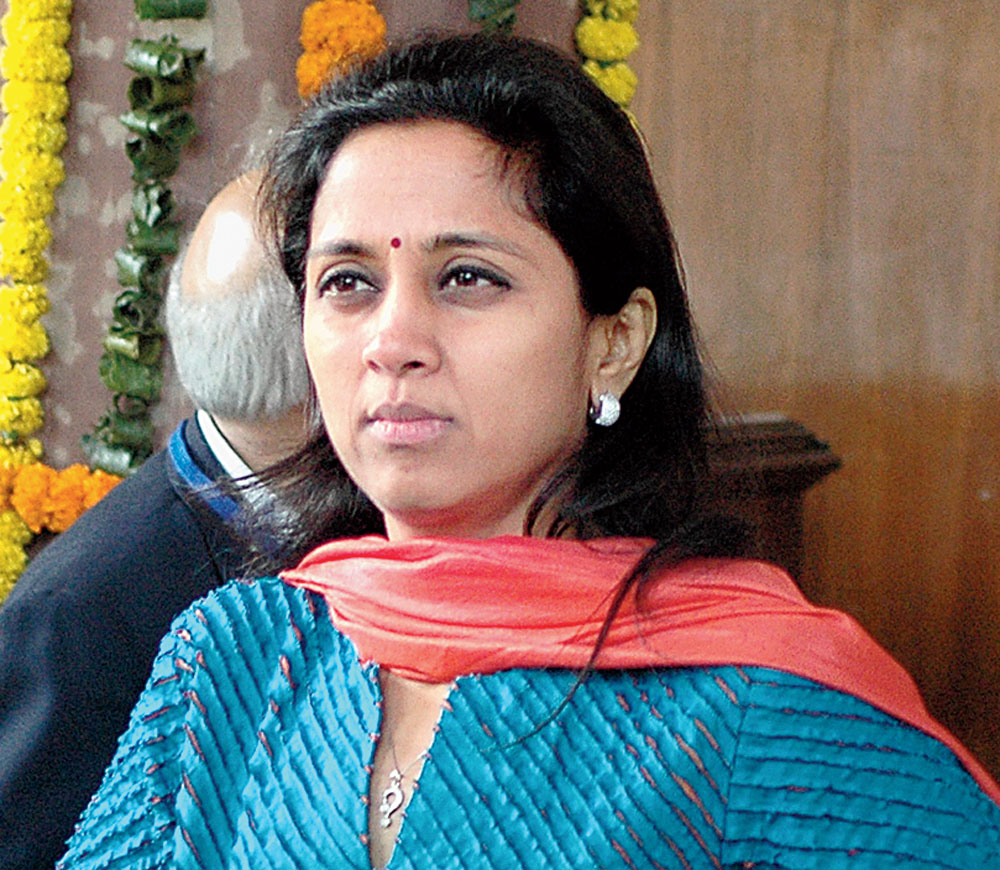 Sule smiles at you from hoardings on all the roads.
The Pawars enjoy a lot of clout in the town, said taxi driver Nitin Maruti Ubale. "Nobody dares speak anything against the Pawar family here."
Three young farm labourers — Lakan Nage, Daba Bhosale and Ashok Chavan — sitting on two parked motorcycles near Shivaji Chowk, however, complained of a lack of enough work.
"I have work three days a week. There should be a system of ensuring work throughout the year," Nage said. "Otherwise, there are no local problems here."
Pawar has not yet begun campaigning for his daughter. He would do so on Sunday, the last day of campaigning, a local NCP leader said.
"Just one day of campaigning by Pawar saheb is enough. He has done a lot of work here," Chavan, one of the youths, said.
But just 15km from the town, not all is well for the villagers of Katewadi.
Day labourer Popat Lokhande, 50, says that all he wants is a continuous flow of work and a respectable wage. "I have no great expectations of any leader. I should get my dues and regular work," he said.
Lokhande, a Scheduled Caste member, works in the local vineyards and sugarcane farms. He has work only three days a week and earns Rs 350 a day. That's not enough for his family of three, he complains.
The signatures of development are everywhere in Baramati. On its outskirts stands the Podar International School, set up in 2015 but already boasting 1,000 pupils.
A teacher said the Central Board of Secondary Education school charges an annual fee of Rs 45,000 per student apart from transport costs. A few buses are parked on the premises. "The parents pay up regularly," she said.
Baramati, a tehsil town in Pune district, has seen three more CBSE schools come up in recent years. Maruti Suzuki, Honda, Toyota and Datsun have opened outlets. Baramati has an airport too.
It's Sharad Pawar who transformed the area, turning it into a "model for agricultural development", said Chandrakanta Puri, a professor at the SNDT Women's University in Mumbai.
Pawar used to represent the Baramati Lok Sabha seat, which his Nationalist Congress Party has been winning since 1999. The current MP is Pawar's daughter Supriya Sule, who won by 60,000 votes in 2014 and is pitted against the BJP's Kanchan Kool this time.
Why is the area a "model for agricultural development"?
"The farmers get proper training and assistance to make farming a lucrative profession. Baramati has ancillary industries on agriculture and allied sectors too," Puri said.
The town has a Krishi Vigyan Kendra (Agricultural Science Centre), established by the Indian Council of Agricultural Research.
It trains the farmers in new technology for raising productivity. The farmers grow cash crops such as grapes and sugarcane. The area hosts many sugar mills.