Delhi to host trolled singer T.M. Krishna
He champions human rights and environment issues and has sung Christian hymns too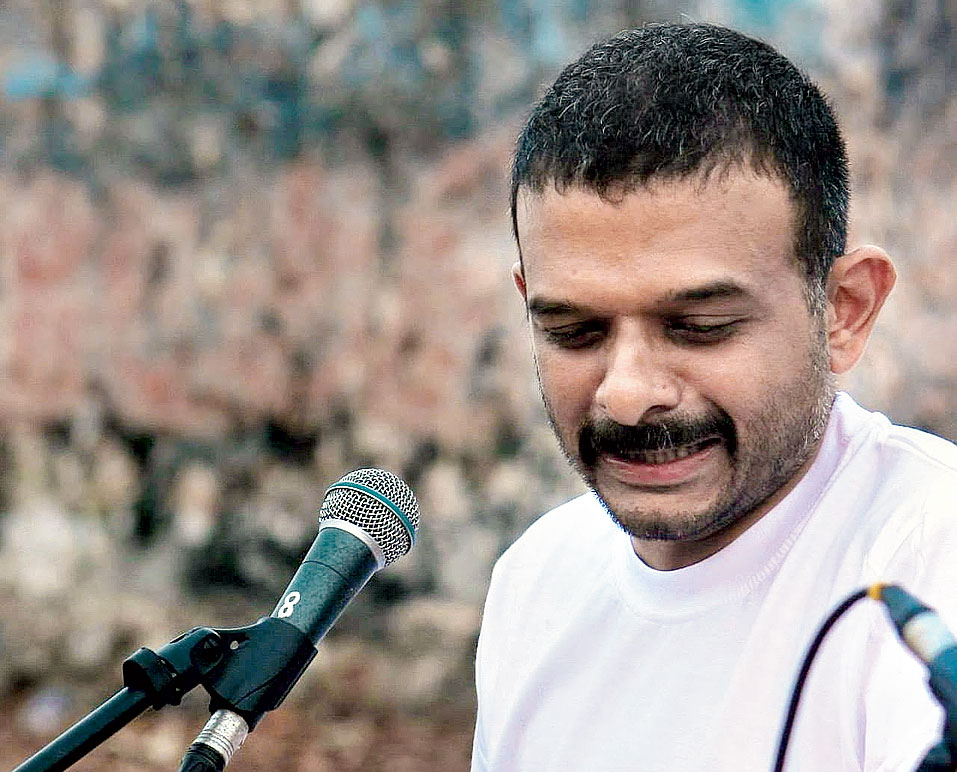 T.M. Krishna
(Picture taken from his Facebook page)
---
New Delhi
|
Published 15.11.18, 09:20 PM
|
---
The Delhi government will soon be hosting Carnatic singer T.M. Krishna, recently trolled as an "urban Naxal" and as "anti-India", an aide to Delhi chief minister Arvind Kejriwal told The Telegraph.
Krishna, a vocalist and public intellectual, had been scheduled to perform at a fest in Delhi's Nehru Park, held by the Airports Authority of India (AAI) and the Society for the Promotion of Indian Classical Music And Culture Amongst Youth (Spic Macay), on November 17.
But on Wednesday, the AAI indefinitely postponed the event, saying in a statement: "We would like to inform that due to some urgent engagements, 'Dance and Music in the Park' programme jointly organised by AAI and SPIC MACAY, scheduled for 17th & 18th November, 2018, has been postponed and new dates would be shared shortly. Inconvenience caused is regretted."
After the AAI had tweeted a poster of the event on November 10, trolls had attacked Krishna, tagging civil aviation minister Suresh Prabhu and his deputy Jayant Sinha.
Krishna champions human rights and environment issues and has sung Christian hymns too — because of which a temple in Maryland, US, cancelled his concert in August.
Krishna told The Telegraph in an email, "The Delhi Govt has offered to host the concert on the same date (17th Nov) and I have agreed in principle. They are working out the details. We should know by tomorrow morning."
In January, Sangh parivar groups had opposed his concert in Tamil Nadu's Tiruppur because he sang poems by Perumal Murugan, one of whose novels had attracted Right-wing attacks, and also Islamic hymns.
The Kejriwal aide said: "We have contacted him and have finalised a date soon when he can perform here."
The Safdar Hashmi Memorial Trust and the Jawaharlal Nehru University Students' Union too have offered to host Krishna.
Krishna did not respond to emails from this newspaper. But he told NDTV that he was willing to perform on any stage and retweeted the students' union invite as well as news of the Delhi government initiative.
"I am shocked that a government body (AAI) responded in such a fashion giving frivolous reasons," he told the channel.
"Troll armies have underlying patronage from people in power, otherwise I don't see how this can happen unless there is some kind of pressure on bureaucrats…. I really feel one can't succumb to bullying. We have to accept that art, music, theatre, cinema are not above politics and social divisiveness. (They are) part of it."