No coercive action against Facebook
The Delhi Assembly's committee on peace and harmony had summoned Mohan in connection with the social media giant's alleged role in instigating the February riots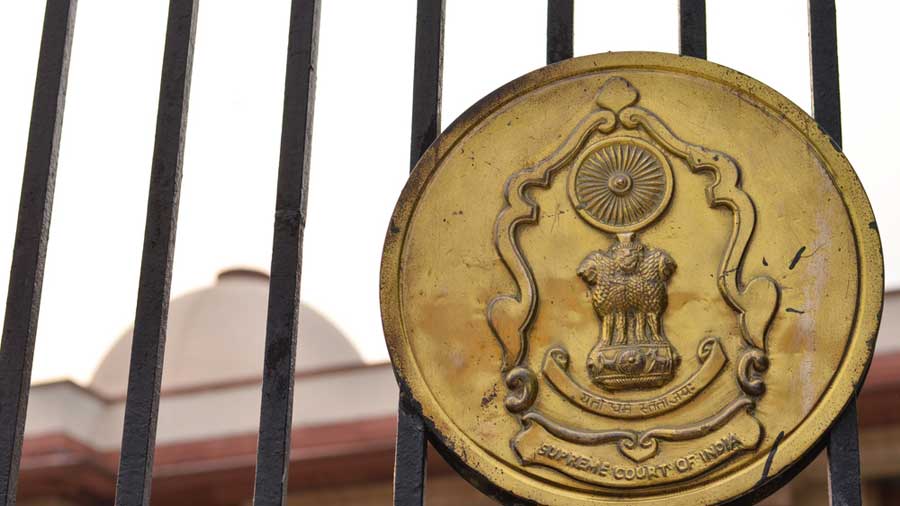 ---
---
The Supreme Court on Wednesday recorded an undertaking from the Delhi Assembly secretary that no coercive action would be taken against Facebook India chief Ajit Mohan for "breach of privilege" for defying summons over the February Delhi riots.
The Delhi Assembly's committee on peace and harmony had summoned Mohan, the vice-president and managing director of Facebook India, in connection with the social media giant's alleged role in instigating the Delhi riots in which 53 people had died.
Mohan had refused to appear before the committee, questioning the Assembly's authority to summon him, and moved the Supreme Court along with Facebook when a second summons was issued asking him to turn up on Wednesday.
On September 20, committee head and AAP leader Raghav Chadha had issued a statement on behalf of the panel announcing that "breach of privilege" proceedings would be initiated against Facebook India for the "default".
Appearing for the Delhi Assembly secretary, senor advocate Abhishek Manu Singhvi said the summons had been deferred and assured the court that no coercive action had been proposed against Mohan. Sighvi said Mohan had been called as a witness, not an accused. The court recorded the assurance.
A bench of Justices Sanjay Kishan Kaul, Aniruddha Bose and Krishna Murari, while issuing notices to the Assembly secretary and the Centre over the summons, posted the matter for further hearing to October 15.
The summons, issued on September 10 and 18 by the Assembly committee's chairman, had mentioned that Mohan was being called to explain the "alleged premeditated conspiracy between Facebook, rioters and antisocial elements".
Facebook and Mohan challenged the summons on the ground that the Delhi Assembly had no jurisdiction to deal with the issue as any such power is conferred only on the Union government.
Senior advocate Harish Salve, appearing for Mohan, questioned the summons, saying: "This is quite remarkable. Who is this deputy secretary issuing this serious threat? What privilege? Whose privilege?
"I am an outsider. I am not interrupting proceedings of your committee. Question is whether I can be asked to appear or not? But if I don't want to appear in a matter that has political overtones? I don't want to come in middle of this. Can I be compelled?"
"You cannot put me in the pain of punishment by asking me to appear…. I don't know whether they want him as a witness or an expert," Salve added.
He said Facebook had written to the committee on September 13, asking it to withdraw the first summons but it was ignored. Instead, Mohan was issued another summons on September 18 to appear on September 23, Salve said.
"Privilege is something to be decided by the Assembly. A committee cannot decide whether action on privilege can be taken or not," Salve said, adding that Mohan's refusal to appear before the committee was being deemed as a "breach of privilege". The advocate said this was a "serious threat" to a citizen's fundamental right to free speech and expression.
"I (Mohan) have a right under Article 19, and the right to free speech includes right not to speak. As a House you may decide whatever you want to do but if I do not want to participate and give my views before the committee, then? And please consider I work for a US-based company. I do not want to comment on this politically sensitive issue," Salve said.
The lawyer referred to reports in The Wall Street Journal that Facebook had condoned hate posts of BJP leader. "Wall Street Journal has accused Facebook of favouring a certain party but I don't want to get into all this," Salve argued on Mohan's behalf.
Salve said public order and police were not under the jurisdiction of the Delhi Assembly and so the committee had no jurisdiction to deal with Facebook or its employees.
"In a constitutional framework such as ours, can a person be punished summarily without a proper trial and absent legislation? There is no question of recognising an action that impinges upon one's Article 21 (right to life and personal liberty)," Salve said. "If you want to impinge on my rights then it has to be with the authority of law."
Senior advocate Mukul Rohatgi, representing Facebook, told the court that the summons were unconstitutional.
"He (Mohan) is my employee. I don't want my employees to get in the middle of such a matter," Rohatgi said.
Rohatgi told the court that committee chairman Chadha had held a media conference where he declared Facebook guilty in connection with the Delhi riots.
"At the press conference they said that incriminating material was not taken down. If it was not taken down, then everyone has the right to move the court for it," Rohatgi said.
Senior advocate Singhvi submitted that Facebook was trying to project the summons as "coercion" to get favourable orders from the court.
However, Justice Kaul remarked: "As far as notice is concerned, we are going to issue it. You argue on protective order or relief to be given or not…. You have given them the chance to come to the court by sending the orders (summons)."
Justice Bose said: "Article 19 can apply to Petitioner 1 (Ajit Mohan) because you are compelling him to say something."
Singhvi countered: "This person is called only as a witness and no coercive steps would be taken."
Justice Kaul replied: "If you are trying to change the legal tenor then it must be in those terms. You may have to take a stand for this committee.… You may have to file an affidavit to clarify this."
Singhvi then said that no coercive action would be taken against Mohan, and that this assurance could be recorded by the court.
"Reason Facebook is called, not as an accused, but (we) want to get safeguard measures from them as to how the platform will not be misused," Singhvi told the court. "He (Mohan) is only being summoned as a witness."
Justice Kaul said: "This is not what you have said in the notices. You have advised them (committee secretary), advise them better and issue better notices."
Singhvi responded: "I will rectify the order and address the deficiencies that are bothering My Lords."
Justice Kaul said: "I'm sure you will be able to remedy the notice. And in that press conference, if you have said those things, then you will have to take a stand."
Singhvi argued that the transcript of the media conference read out by Salve and Rohatgi was misleading.
The committee announced later that Wednesday's hearing had been deferred "in view of the issues of law pending before the Supreme Court". None from the AAP commented on the court developments.