Delhi Police arrest 10 for selling crackers
To control pollution, state government has banned firecrackers ahead of Diwali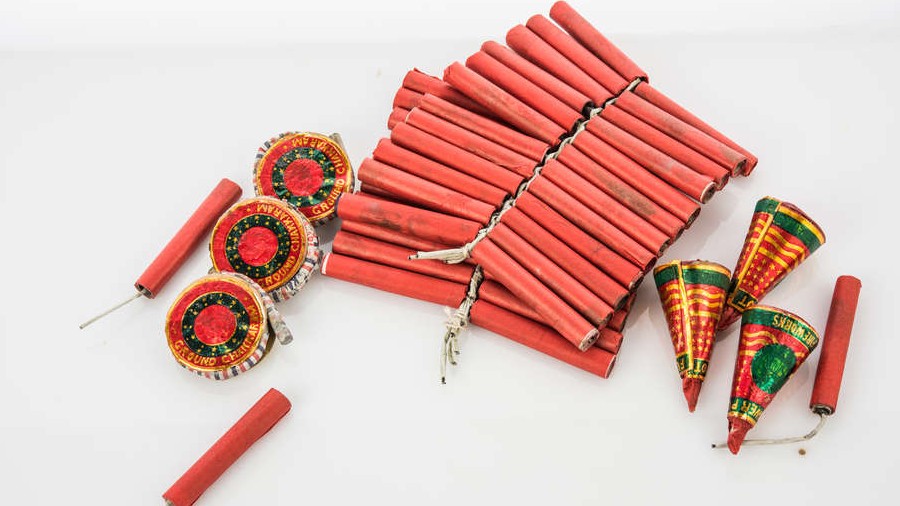 The National Green Tribunal (NGT) banned the sale and use of all types of crackers from November 9 midnight to November 30 midnight
Shutterstock
---
New Delhi
|
Published 11.11.20, 09:42 PM
|
---
The Delhi Police arrested 10 people and filed 12 cases for alleged sale of firecrackers on Wednesday, said officials.
The state government has imposed a total ban on crackers ahead of Diwali, from November 7 to 30, in a bid to combat the rising pollution in Delhi amid a surge in Covid-19 infections. The environmentally safer green crackers also come under the ban.
"Among the 12 cases, one was registered in northeast district, one in outer-north, four in northwest, one in Rohini, two in west, two in outer and one in Dwarka," Additional PRO (Delhi Police) Anil Mittal said.
"Total 10 people were arrested on Wednesday -- one in northeast district, one in outer-north, four in northwest, one in Rohini, one in west and two in outer," he added.
Mital informed that the cops recovered 1,769.89 kg of firecrackers, of which 1,638 kg was discovered from the west district.
They also registered two cases in the east and northwest district for bursting firecrackers on Wednesday. According to Mital, one person, from whom 100 grams of firecrackers were recovered, was arrested from the northwest district.
Till date, 29 cases were registered and 30 people were arrested for alleged sale of fireworks. Police recovered 2,792.77 kg of crackers from their possession.
Two persons were arrested and 10 cases were registered for the bursting of crackers, they said.
Saying that "celebration by crackers is for happiness and not to celebrate deaths and diseases", the National Green Tribunal (NGT) banned the sale and use of all types of crackers from November 9 midnight to November 30 midnight.