Several thousand farmers have gathered in New Delhi in an attempt to highlight agrarian distress to lawmakers.
The All India Kisan Sangharsh Co-ordination Committee, an umbrella organisation of 200 farmers' outfits and the mover behind the march, wants a special, 21-day joint session of Parliament, dedicated entirely to discussing the agrarian crisis and related issues with testimonies of farmers shared on the floor of Parliament. The organisation aims to draw attention to two bills – the Farmers' Freedom from Indebtedness Bill, 2018, and the Farmers' Right to Guaranteed Remunerative Minimum Support Prices for Agricultural Commodities Bill, 2018 - that are awaiting discussion. They also want the role of women farmers, whose labour upholds the rural economy, to be recognised and acknowledged.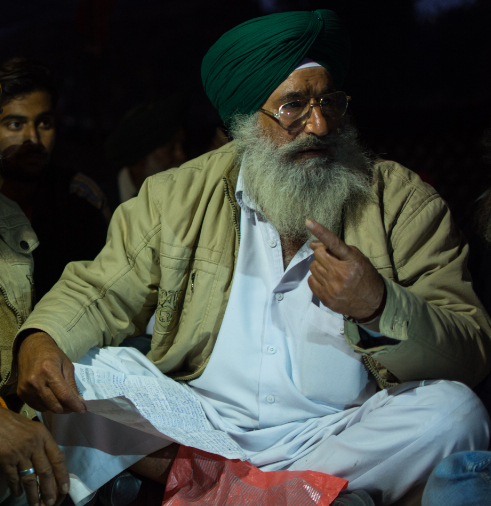 Kalwant Singh from Uttar Pradesh at the Ramlila Grounds on Thursday. Photo by Javed Sultan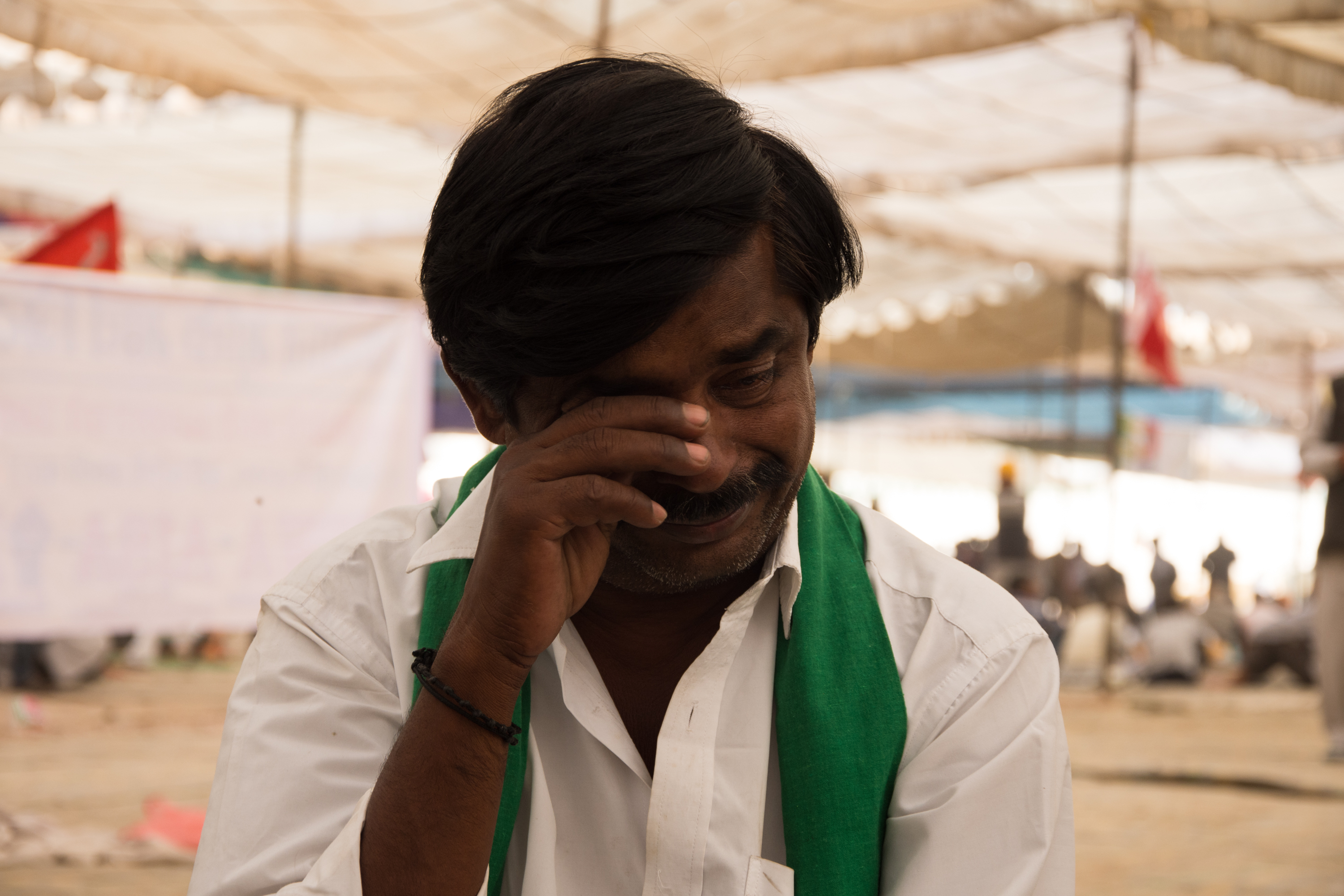 Ponnusamy C. at the Ramlila Grounds on November 29 Photo by Javed Sultan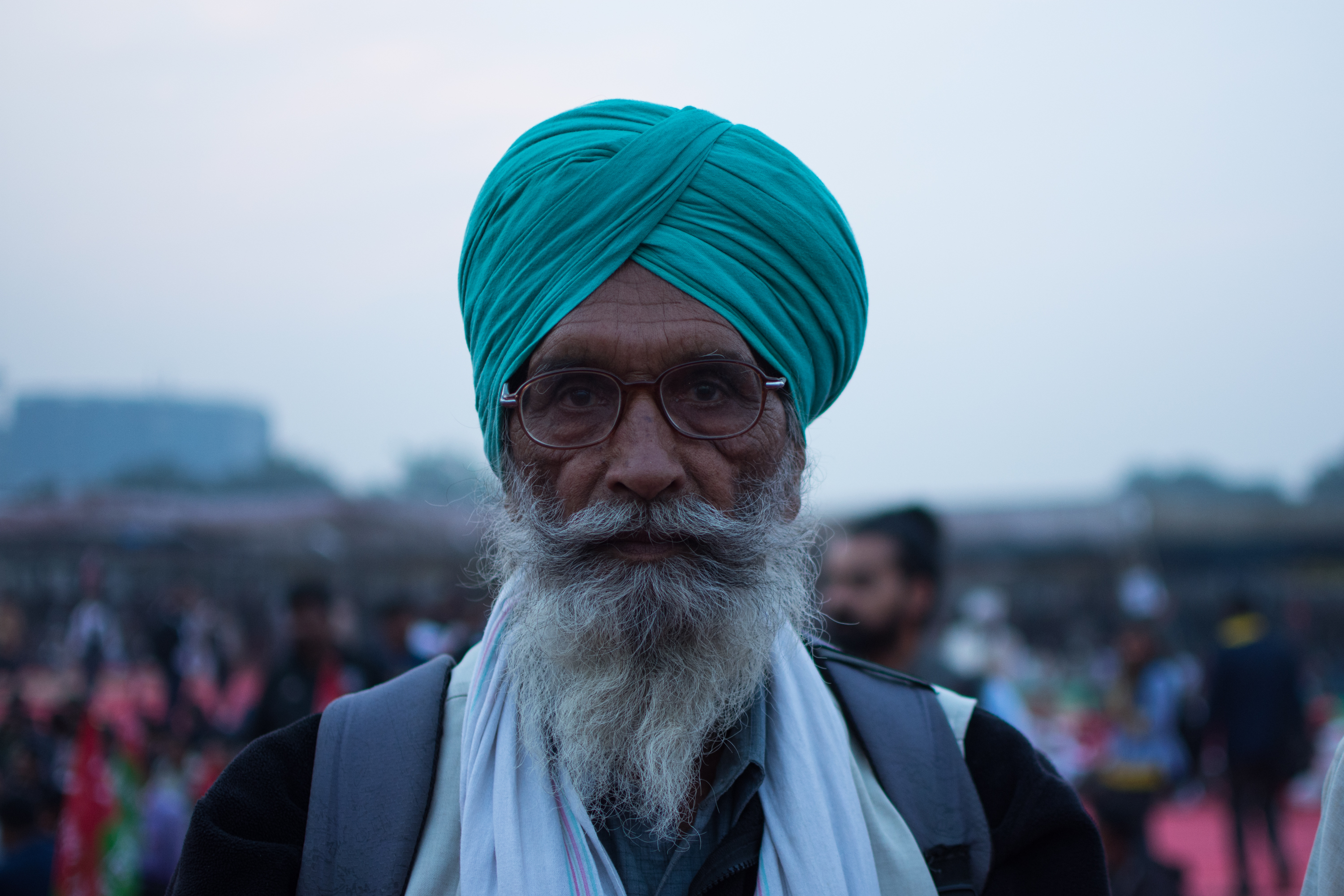 Baldev Singh, 70, among other farmers and rural labourers in New Delhi on Thursday. Photo by Javed Sultan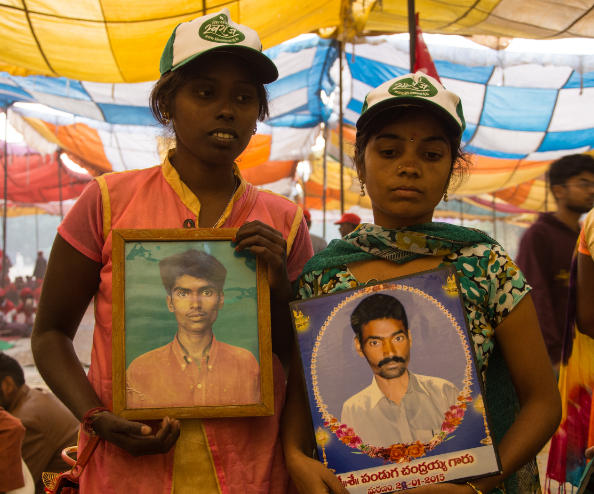 Ramiah and Ashwini at New Delhi's Ramlila Grounds Photo by Javed Sultan
Name: Kalwant Singh

From: Shahjahanpur, Uttar Pradesh

What he said: Singh owned 11 acres, which he divided between his two sons. He has a loan of Rs 9 lakh and every six months has to pay around Rs 70,000-80,000 as interest. "Wheat gets sold at Rs 1,730 and we get Rs 1,200 or Rs 1,300. Farmers aren't getting the right price for their harvest. Manmohan Singh had promised, he didn't deliver. Modi promised, but it didn't happen. They (the government) are busy raising the Ram temple issue. They have trapped people in riots," Singh said.

Name: Ponnusamy C.

From: Vazhaiyur in Trichy, Tamil Nadu

What he said: The few English words Ponnusamy could manage to say were "fire", "suicide", "tomorrow". Then the 47-year-old father of two girls started sobbing. He said he would immolate himself if the Modi government refused to help farmers like him. Ponnusamy owns 17 acres and shoulders a debt of Rs 50 lakh. Ten years ago, he owned a tractor and a car, he said, but five years of a drought-like situation took everything away.

Names: Ramiah and D. Ashwini
From: Warangal, Telangana
What they said: Ramiah and Ashwini are both 20 and both held up photographs while speaking at the Ramlila Grounds. The photograph Ramiah was holding was that of her father, P. Chandrayia. Ashwini had the photo of her brother, D. Ramesh. Both men were landless farmers who committed suicide because they couldn't repay loans in the same village. Ramesh committed suicide in 2003 and Chandrayia in 2015. Both had laboured to grow cotton.
Name: Baldev Singh

From: Amritsar, Punjab

What he said: "We have come to protest against the government at the Centre for their betrayal. The Manmohan Singh government had formed the Swaminathan Commission. It has been 10-11 years since the report came but it hasn't been implemented yet. We have come to get that report implemented."