Sunanda Pushkar death: Delhi court discharges Shashi Tharoor
The Congress leader was accused, in May 2018, of abetting the suicide of his wife and subjecting her to cruelty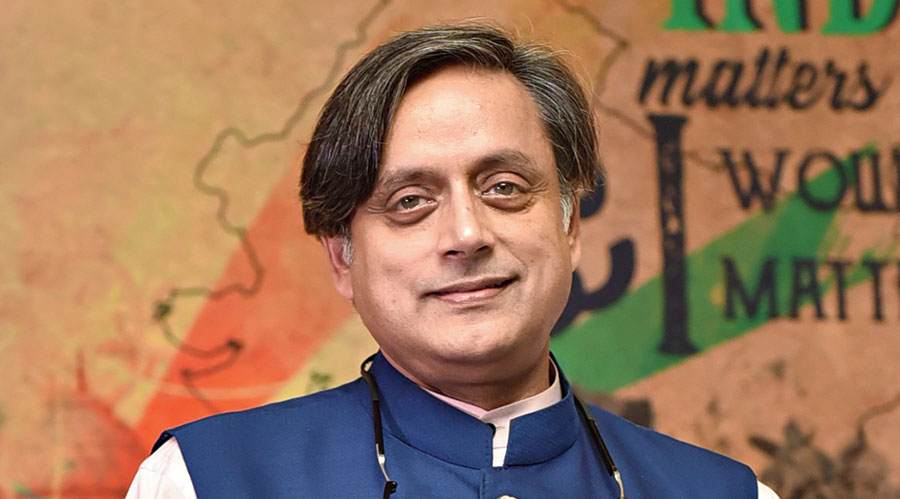 ---
New Delhi
|
Published 19.08.21, 01:27 AM
|
---
A Delhi court on Wednesday discharged Congress leader Shashi Tharoor from all charges, including abetment to suicide, in connection with the death of his wife Sunanda Pushkar in January 2014.
"The accused (Mr Tharoor) is discharged," said special judge Geetanjali Goel during a virtual hearing in which Tharoor was present.
In May 2018, Delhi police had filed a chargesheet in the court, accusing Tharoor of abetting the suicide of his wife and subjecting her to cruelty. The case saw several twists and turns during which a murder case was also registered without attributing a motive.
After the verdict on Wednesday, Tharoor issued a statement thanking the judge and his lawyers. "I would like to express my humble thanks to Judge Geetanjali Goel for her orders today, discharging me from the charges levied by the Delhi police, which I have consistently described as preposterous," he said.
He added: "This brings a significant conclusion to the long nightmare, which had enveloped me after the tragic passing of my late wife Sunanda. I have weathered dozens of unfounded accusations and media vilification patiently, sustained by my faith in the Indian judiciary, which today stands vindicated.
"In our justice system, the process is all too often the punishment. Nonetheless, the fact that justice has been done, at last, will allow all of us in the family to mourn Sunanda in peace."
The couple had got married in August 2010.
On January 17, 2014, Sunanda was found dead in a Delhi hotel suite she was sharing with her husband. Empty Alprax (alprazolam) strips were found by her bedside and sources told the cops she had been taking the anti-depressant tablets.
In January 2015, then Delhi police commissioner B.S. Bassi had claimed Sunanda was murdered and cited "poisoning" as the cause of death, giving the case a sensational turn considering the police's failure to attribute any motive, the inability to identify the poison and contradictory medical and forensic reports.
An AIIMS team that had done the first post-mortem had said alprazolam overdose was the cause of death.
In April 2014, the Central Forensic Science Laboratory in Hyderabad had denied that poisoning was the cause of death before making a U-turn seven months later after being asked to do a second test. But it didn't identify the poison.
Delhi police later sent the viscera to the FBI following a nod from the home ministry.
In January 2016, the US agency concluded that Sunanda died of an overdose of alprazolam.
A medical board formed with AIIMS experts to study the FBI report said: "The circumstantial recovery of empty Alprax tablets (27 tablets) and report of the FBI, which shows the presence of Alprax in stomach and its contents, spleen, liver section, half of each kidney, blood sample, as well as urine wet clothing, bed cover and bed sheet confirmed the death is due to excessive ingestion of tablet alprazolam."