'Misled' fireman killed
Mamata points 'gross negligence' finger at utility technicians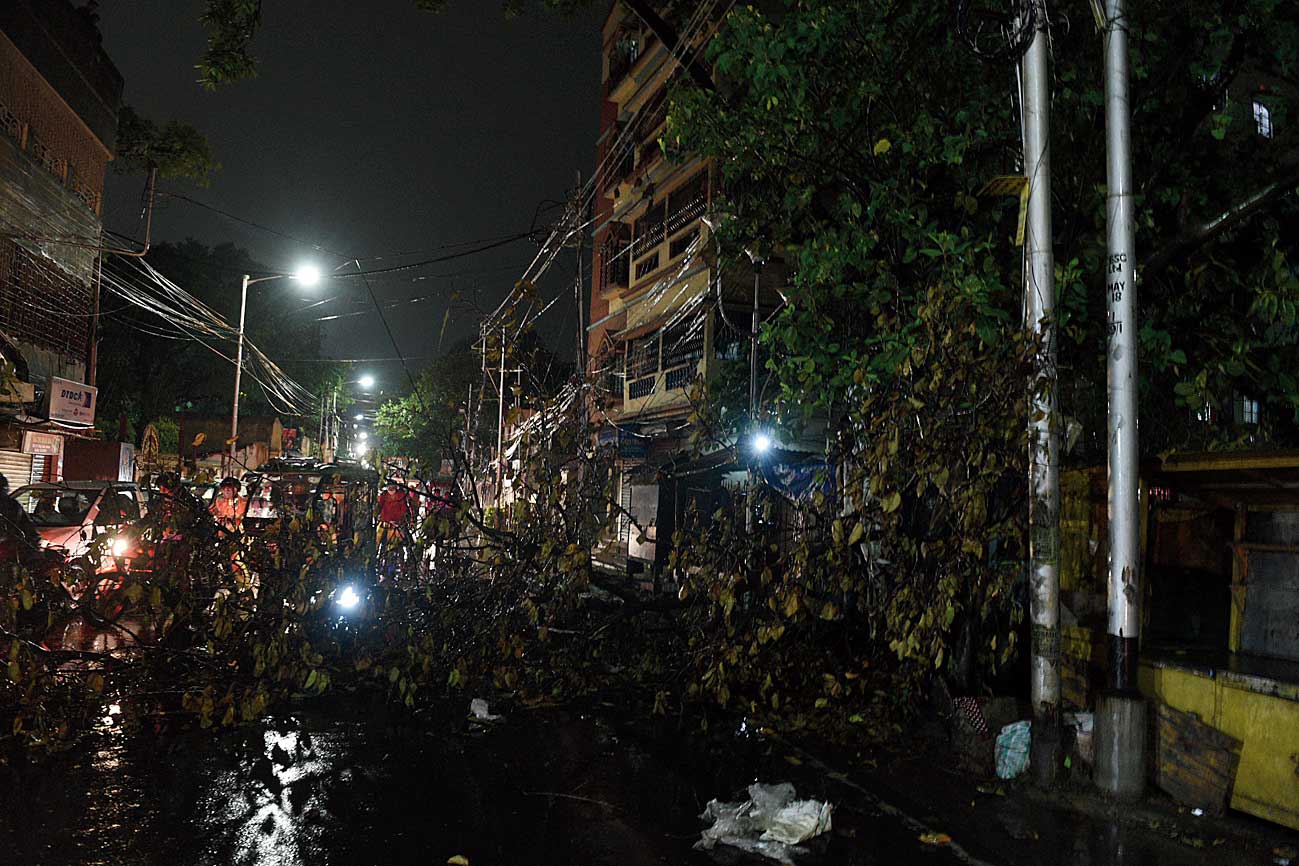 ---
|
Calcutta
|
Published 27.05.20, 07:11 PM
---
A young fireman was electrocuted in Belur, Howrah, while sawing branches off a partially uprooted tree that had got entangled in electrical wires, allegedly after power utility CESC told his team that supply had been cut off.
Sukanta Singha Roy, 27, died within minutes despite his colleagues' efforts to resuscitate him.
A few hours after his death on Wednesday, chief minister Mamata Banerjee tweeted: "The state government is ensuring that swift and decisive action will be taken against perpetrators of such gross negligence."
Howrah city police have detained three CESC technicians.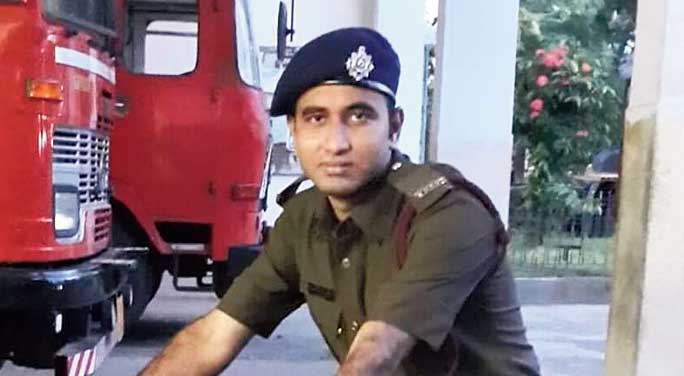 Mamata instructed Howrah police commissioner Kunal Agarwal to arrest the accused CESC employees and announced a compensation of Rs 10 lakh for Singha Roy's family and a job for one of its members.
At Nabanna, the chief minister said: "Sukanta, a fire department officer, the poor man had gone out to work. But there was some misreading of information by the CESC.... Bolechhilo current nei, 'Uthte paren,' bolechhilo. Kintu, current chhilo, current kheyei mara gelo (They said the power was off, 'You can ascend'.... But there was power, he got electrocuted)."
In the evening, CESC vice-president (distribution services) Avijit Ghosh said: "We are investigating the matter right now."
A case of culpable homicide not amounting to murder has been registered at Belur police station on a complaint from the state fire and emergency services department.
Singha Roy, a resident of Tarakeswar, was trying to lop branches off a tree that had got entangled in overhead high-tension wires and fallen on a lamp post during Cyclone Amphan a week ago.
His colleagues said he had climbed a ladder to reach the top and saw off the snarled branches after the CESC had communicated that power supply to the area had been switched off. Minutes later, Roy got electrocuted and fell from a height of 18-20ft.
On Wednesday evening, a 96kmph storm hit the city and completely uprooted the tree Roy was trying to prune on K.N. Chatterjee Street, off G.T. Road in Belur.
"This is so strange. The young man died in the morning while trying to cut its branches and now the tree has fallen by itself," said Ratnesh Jaiswal, who works at a medical store on K.N. Chatterjee Street.
Jaiswal, an eyewitness, said a fire brigade team had arrived with a saw and other tree-trimming machines, and that CESC officials had given them a ladder.
"When the CESC officials said power had been switched off, one of the firemen went up the ladder with a saw," Jaiswal said.
Shortly afterwards, Singha Roy fell silent, one of his colleagues said.
"We realised something was wrong and immediately jerked the ladder. He fell to the ground. I tried to catch him but the saw in his hand pierced my foot and my grip loosened," the colleague said.
The fire-fighters' attempts at cardiopulmonary resuscitation failed. Singha Roy was declared dead on arrival at the nearby Jaiswal Hospital.
People in the neighbourhood said this was the third death in Howrah from electrocution since Amphan hit on May 20. Two people had been electrocuted during the cyclone.
The CESC officials who had allegedly said that power had been turned off were called to the spot and confronted by residents. The police led them away and detained them.
At Nabanna, Mamata told Howrah police chief Agarwal: "Kunal tomar okhane fire brigade-er kormi mara gechhe. Ami khub shocked. Ebong arrest korte hobe. Jar nirbuddhitar jonno amar ekti chhele-r pran gelo, greftar korbe. Ar eta criminal offence, mone rakhbe. Action nitey hobe (Kunal, a fire brigade employee has died in your area. I'm deeply shocked. Arrests must be made. Arrest the person whose stupidity cost the life of a boy of mine. Remember, this is a criminal offence. You must act)."
Mamata added: "Negligence is a criminal offence. The fire department has been working tirelessly through this crisis. I have no words to console the family. I have told the police to act immediately against the people responsible for this death."
A tweet from the chief minister said: "Deeply saddened to know of the death of Sukanta Singha Roy, Auxiliary Fire Operator, Bally FS, due to electrocution from power lines. My heart goes out to all emergency responders who are risking their lives for common good, especially the family & friends of the deceased. In spite of CESC personnel being present to ensure complete safety of work on power lines, such an accident is unacceptable and deeply disturbing."