Covid shadow on Yediyurappa cabinet expansion
With three slots still vacant, there has been a clamour for a rejig to accommodate BJP old-timers and give due credit to their loyalty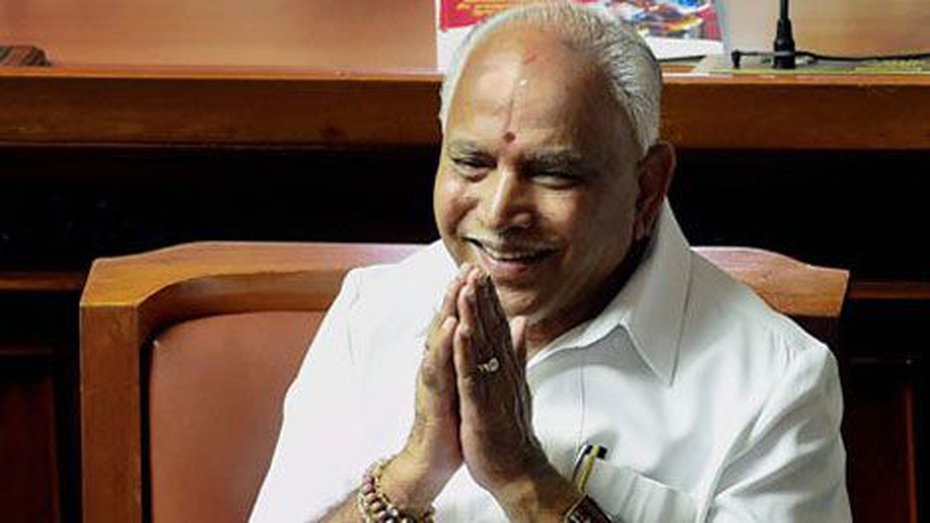 ---
---
The impending cabinet expansion in Karnataka has hit a roadblock with both chief minister B.S. Yediyurappa and Union home minister Amit Shah testing positive for Covid-19.
With three slots still vacant, there has been a clamour for a cabinet expansion and even a rejig to accommodate BJP old-timers and give due credit to their loyalty. There was a general understanding within the state BJP unit to expand the cabinet in mid-August.
Six months after the last expansion in February when 10 of the 17 defectors who switched from the Congress and the Janata Dal Secular were accommodated in return of their "service", the chief minister was under pressure to fill the vacancies.
A party source said Yediyurappa was to talk to Shah about the expansion before discussing the issue with BJP president J.P. Nadda, when both the chief minister and the home minister tested positive on Sunday.
Hours before Yediyurappa and Shah tested positive for coronavirus, state water resources minister Ramesh Jarkiholi — one of the 10 defectors inducted into the cabinet in February — headed to Delhi to meet the party bosses.
The party source said Jarkiholi was to present his case about replacing Laxman Savadi as the deputy chief minister before the leadership. He was also expected to lobby for M.T.B. Nagaraj, H. Vishwanath and R. Shankar.
While Nagaraj and Vishwanath had lost the Assembly bypolls late last year, Shankar had opted not to contest. All of them were later rewarded with seats in the legislative council.
"I don't know how many of the rebels (defectors) can be made ministers when our old-timers are waiting. Eventually it is up to the party leadership and the chief minister. But inducting all the rebels could spark disgruntlement," said a BJP office-bearer who requested anonymity.
Senior leaders like Umesh Katti, Murugesh Nirani, Basanagouda Patil Yatnal and C.P. Yogeshwar are all waiting to be made ministers. Of them Katti had already said he wanted to be "at the helm of affairs", when his name didn't figure in the last cabinet expansion in February.
The chief minister was quite keen on accommodating some of the troublemakers to nullify any move against him.