Guiding principles include affordability, scalability
Vaccination priority for health workers
It would also be made available to the people without domicile restrictions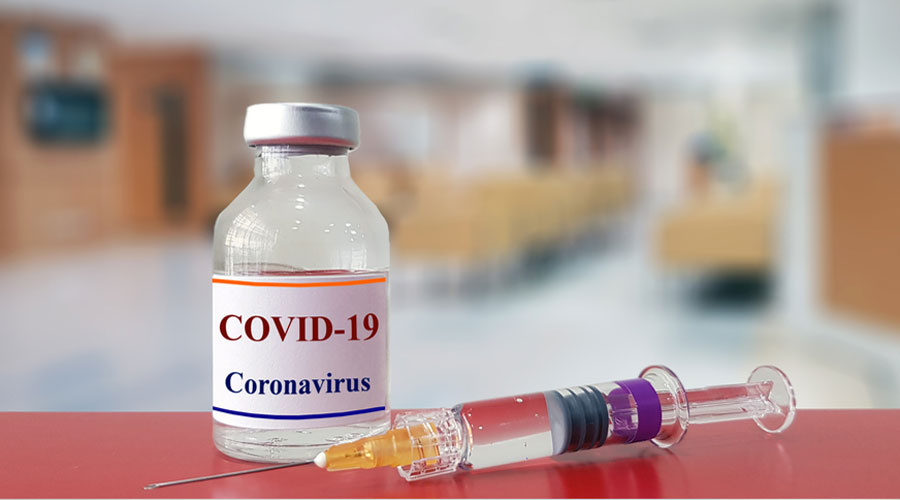 Plan to launch trials in July and results of the assessment can be expected by October.
(Shutterstock)
---
New Delhi
|
Published 01.07.20, 04:22 AM
|
---
India will prioritise healthcare workers and vulnerable people to be among the earliest recipients of any vaccines against the coronavirus disease, officials said on Tuesday. Vaccines would also be made available to the people without domicile restrictions, they said.
Doctors, nurses, healthcare workers, non-medical workers engaged in the Covid-19 response and vulnerable people in the general population would be prioritised for early vaccination, the PMO said after a review meeting on Covid-19 vaccines chaired by Prime Minister Narendra Modi.
Modi during the meeting enunciated four guiding principles for the nationwide rollout of any vaccines that emerge against Covid-19 including the prioritising of healthcare workers and vulnerable groups and making vaccines available to "anyone anywhere" without imposing any domicile restrictions.
The meeting was held a day after Hyderabad-based company Bharat Biotech announced that it had received approvals from India's regulatory agency for drugs and vaccines for human safety and efficacy trials of a candidate vaccine it had developed in collaboration with government researchers.
The company plans to launch the trials in July and expects results of the assessment by October. If promising, the candidate vaccine will then be subject to larger clinical trials in more people.
Modi also articulated two other principles: the vaccines should be affordable and universal so that no person is left out and the entire process "from production to vaccination" must be supported in real time through technology. The Prime Minister also directed officials to pencil in plans for largescale vaccination efforts.
Senior scientists familiar with the vaccines sector say several challenges loom ahead.
"Initially, supplies will be limited but soon deployment and delivery will be a big challenge," said K. VijayRaghavan, principal scientific adviser to the government and former secretary in the department of biotechnology. "We must have amplified manufacturing and stockpiling capacity in place. We must prioritise access, stratifying target groups and ensuring delivery — first to wherever the need is most pressing. We have a robust vaccine manufacturing sector and an efficient delivery system through our health services."
Public health experts pointed out that India's large immunisation programme, especially its experience with polio immunisation, could help in designing and implementing a strategy for Covid-19 vaccines if and when they emerge.
On a typical polio immunisation day, a senior virologist said, 172 million children across India would receive the polio vaccine.