Tests to tackle Delhi surge
More than 12,000 cases have been reported in the capital city in the last 10 days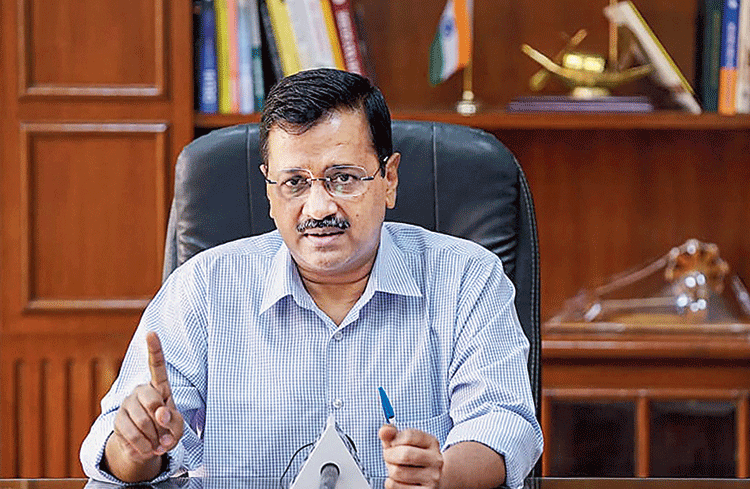 ---
---
Delhi chief minister Arvind Kejriwal on Wednesday announced measures, including increased testing, to curb a fresh spurt in Covid cases since August 16.
More than 12,000 cases have been reported in the last 10 days, although the number of deaths has been much lower than what it used to be during the surge in the early days of the pandemic. The recovery rate is high. The number of daily cases has gone up from 652 on August 15 to 1,693 on Tuesday.
"The reason we were able to control the corona situation in Delhi was that we had increased the number of tests, and now we will double the rate of testing. Around 20,000 tests are conducted in Delhi today, which will now be increased to 40,000 in a week. Our strategy of testing and isolation will remain the same," Kejriwal said.
"A new trend has been noticed — when corona patients recover and return home, the symptoms persist. Some suffer from lower oxygen levels and breathing issues. A few patients have also lost their lives because of low oxygen levels…. So, the government has decided that all patients who have recovered will be supplied with oximeters for a few more days. If their oxygen levels continue to remain low, oxygen concentrators will also be installed at their homes for free so that they do not need to visit hospitals," the chief minister added.
Kejriwal said no patient had died in home isolation since July 14, and that the recovery rate in Delhi was more than 90 per cent and the death rate this month 1.4 per cent.
"Due to overconfidence, some people think they will recover even after they have symptoms. They do not realise that if they do not get tested in time, they end up infecting many people around them," Kejriwal said.