'Quackery' elements in post-Covid protocol
Union health ministry's recommendation to take 'immunity-promoting' traditional medicines from ayurveda, yoga, unani, siddha and homeopathy systems of medicines invites debates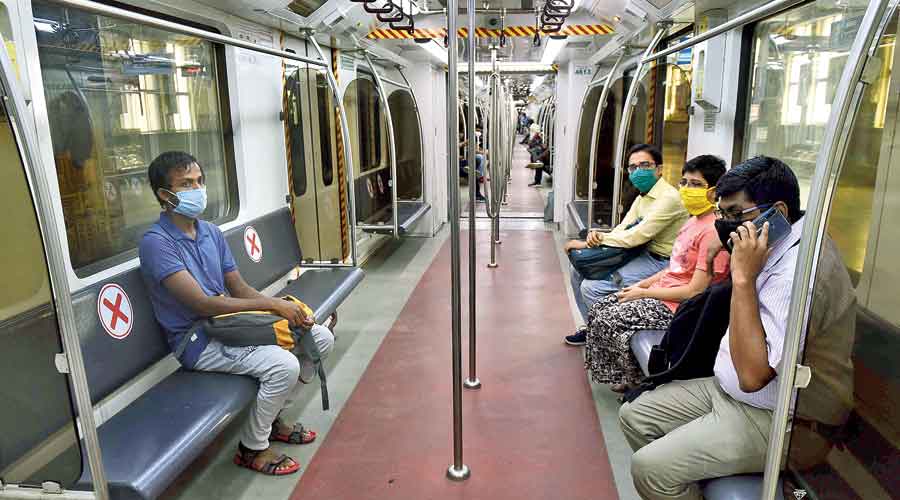 ---
---
The Union health ministry on Sunday released a "post-coronavirus disease management protocol" that doctors say contains standard precautions for patients recovering from the illness and certain unproven remedies that some say are tantamount to quackery.
The ministry said the post-Covid-19 management protocol was intended for "holistic follow-up care and well-being of all post-Covid-19 recovering patients", some of whom may continue to experience fatigue, body ache, cough, sore throat and breathing difficulty after the acute illness.
The recovery period is expected to be longer for patients who suffered from severe Covid-19 and those who have underlying health disorders.
The ministry has asserted that the protocol is "not meant to be used as preventive or curative therapy".
The protocol recommends that recovered patients continue to use masks and adopt hand and respiratory hygiene and physical distancing. Patients have asked to report to a medical centre for a follow-up visit within seven days of discharge from hospital.
It also urges recovering patients to drink adequate amount of warm water and take "immunity-promoting" traditional medicines from ayurveda, yoga, unani, siddha and homeopathy systems of medicines, prescribed by qualified AYUSH practitioners.
Patients have been asked to consider mild or moderate exercise, including "the daily practice of Yogasana, Pranayama and meditation as much as health permits" and a daily morning or evening walk at a comfortable pace.
The protocol recommends balanced nutritious diet, adequate sleep and rest, and the use of saline gargles, steam inhalation, and herbs and spices for gargling and steam inhalation for persistent dry cough or sore throat.
Medical experts said that while warm concoctions with spices, ginger, turmeric and even tea were widely used home remedies for respiratory illnesses and provide relief from symptoms, there was no evidence yet that such remedies benefit patients with post-Covid-19 complications.
There could be substances in traditional medicine systems that influence immunity levels but to ask recovering patients to take "immunity-boosting" AYUSH medications are "tantamount to quackery", said Shri Prakash Kalantri, professor of medicine at the Mahatma Gandhi Institute of Medical Sciences, Wardha. "Which medications? Where is the evidence they help address post-Covid complications?"
Oommen John, a physician and senior research fellow at The George Institute for Global Health, New Delhi, said: "We need robust research in India to understand patterns of residual illness in Covid-19 survivors."
John also pointed out that some foreign studies have suggested that post-Covid-19 symptoms in some patients could be due to an autoimmune response to the virus. "Since we do not know who has a tendency for this hyperimmune or autoimmune responses, we need to ask — should we really prescribe immunity boosters?"