Private hospitals seek 'infection hotspot' list
More can join fight against covid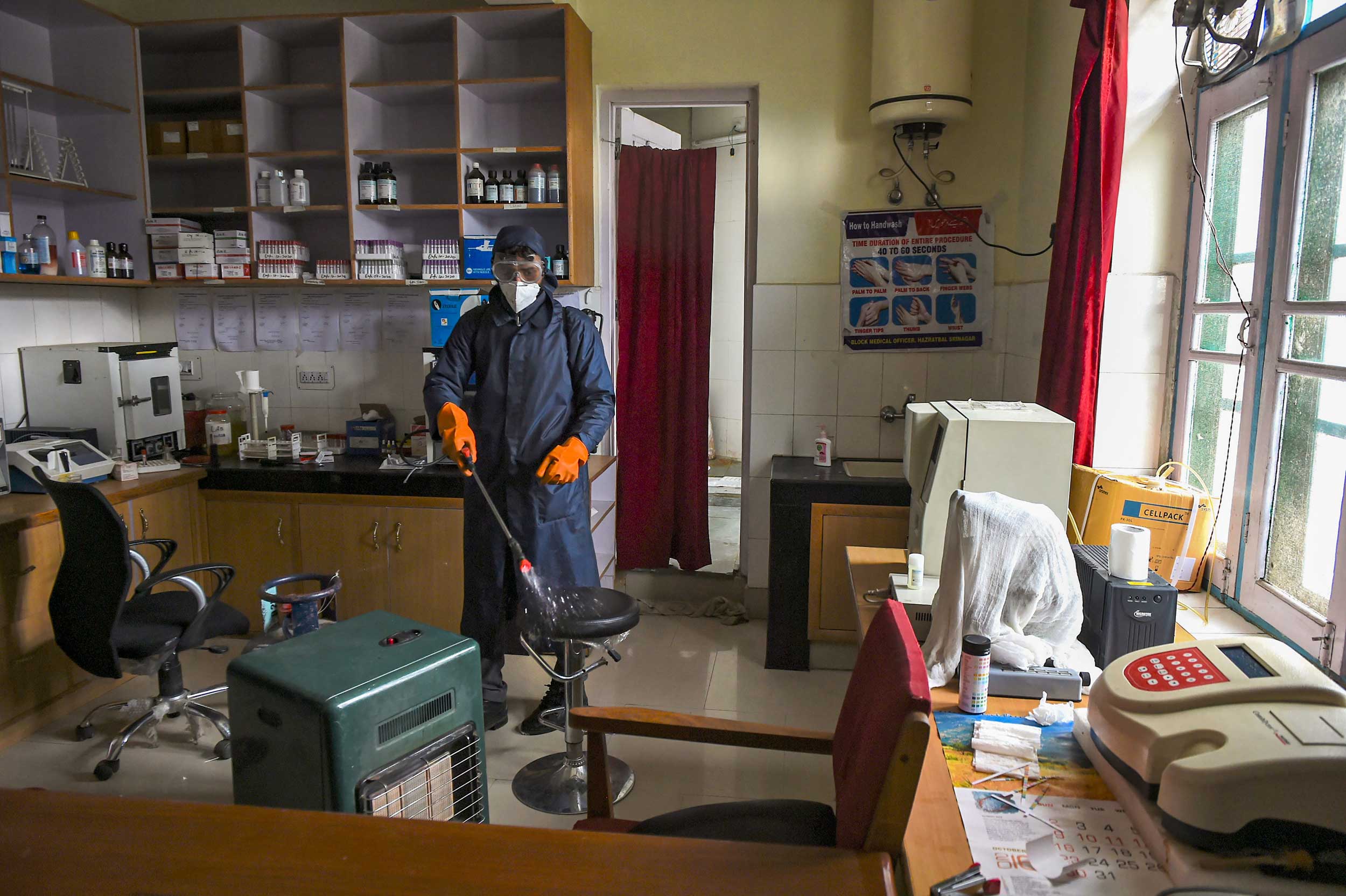 ---
---
India's private hospitals, now receiving an early trickle of Covid-19 patients, have asked the Centre to pinpoint the country's "infection hotspots" to enable more hospitals to join the response to the outbreak.
The Association of Healthcare Providers of India (AHPI), which represents private hospitals, has urged the Union health ministry to create a pool of at least 26 critical-care beds per 100,000 population in major cities, drawing on government and public hospitals.
Health secretary Preeti Sudan on Saturday wrote to all the states reaffirming the ministry's earlier call to set up "exclusive dedicated hospitals" or "separate blocks" within hospitals to ensure there was no intermingling of patients.
Assam, Gujarat, Goa, Jharkhand, Karnataka and Madhya Pradesh are among states that have earmarked dedicated Covid-19 hospitals, senior health officials had said earlier this week.
However, India's rising coronavirus count — 901 patients in hospitals, 96 cured and 27 dead up to 7.30pm on Sunday — and the outbreak's patterns in other countries have led to concern that the number of patients might swell beyond the capacity of government hospitals.
"We're trying to identify well-equipped private hospitals that can step in if the outbreak becomes massive and the government's Covid-19 hospitals are overwhelmed," said Girdhar Gyani, AHPI executive director.
The AHPI's recommendation to have 26 critical-care beds per 100,000 population is based on the requirements observed in China. Under this scheme, a city with 1 crore people would be expected to require 2,600 critical-care beds during peak prevalence.
"But the hospitals will need to prepare themselves: we need to know the locations where the government might need support from private hospitals," Gyani said.
"If the government identifies Covid-19 hotspots in the country, we can alert our member hospitals."
He said the AHPI was working on a plan to convert a hospital into a Covid-19 facility within three days.
Some private hospitals have already received a trickle of Covid-19 patients over the past two weeks, Gyani said.
In the absence of any arrangement with the government, patients who turn to private hospitals would now be charged standard rates.
The Fortis group of hospitals announced on Sunday that it had already created isolation blocks, with 262 isolation beds spread across 28 of its hospitals in Bangalore, Calcutta, Chennai, Delhi, Mumbai and other locations.
"We already have had 21 patients at three sites – Jaipur, Mumbai and Gurgaon," a Fortis spokesperson said. Two of these patients have been discharged.
The Apollo group had announced earlier this week that its hospitals in Bangalore, Calcutta, Chennai, Delhi, Hyderabad and Mumbai were prepared to manage Covid-19 patients.
"If the need arises, we could provide through our network of hospitals advanced care to around 2,000 patients a month," said Preetha Reddy, vice-chairperson of the Apollo group.
Apollo has also decided to partner with hotels to provide 5,000 "medical rooms" across the country for Covid-19 patients who have mild symptoms and need nothing more than fever-fighting paracetamol.
These medical rooms will serve as isolation facilities where patients will be under doctors' observation – but with no contact with others.