Covid: Panel asks Centre to reserve 10% ICU beds for children
It has also called on the government to reserve 20 per cent of general Covid-19 ward beds for kids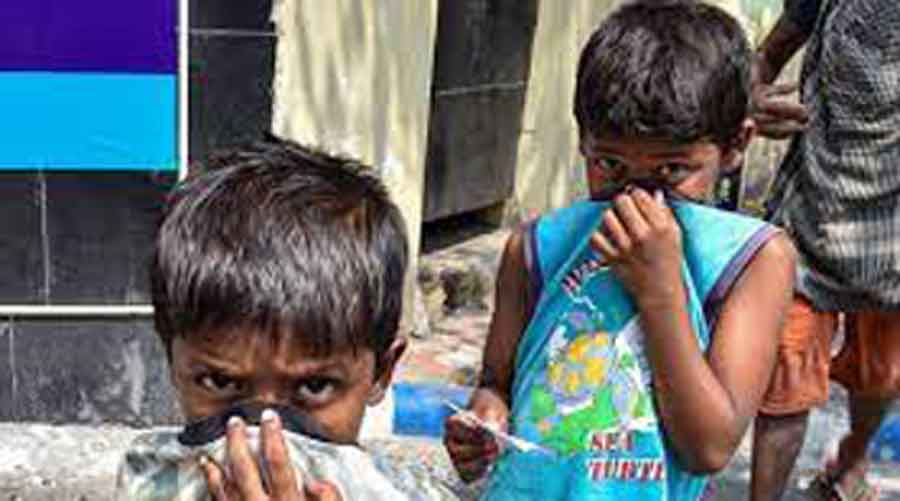 14-member panel has recommended nationwide augmentation of pediatric care facilities through increase in beds, equipment and medications, training to enhance healthcare staff skills, and expanding telemedicine services amid concerns about gaps in pediatric critical care
File picture
---
New Delhi
|
Published 15.06.21, 01:22 AM
|
---
A paediatric panel has urged the Centre to earmark 10 per cent of Covid-19 intensive care unit beds for children, while asserting that there is no evidence to suggest that an anticipated "third wave" would be harder on kids than the earlier waves.
The 14-member panel has recommended nationwide augmentation of paediatric care facilities through increase in beds, equipment and medications, training to enhance healthcare staff skills, and expanding telemedicine services amid concerns about gaps in paediatric critical care.
It has also called on the government to reserve 20 per cent of general Covid-19 ward beds for children and to add ICU beds in non-Covid paediatric wards to manage cases of post-Covid multi-system inflammatory syndrome in children (MIS-C) in any future surges.
The paediatricians said available data indicates that the vast majority of children have mild disease, better infection outcomes and low mortality in comparison with adults. However, infants and children with underlying illness may be at higher risk and will require greater monitoring.
"There appears to be no substantial evidence to suggest that children would be more affected or would have greater illness severity due to Covid-19 infections in the anticipated third wave," the doctors said in a paper.
"Further, we have insufficient information to estimate risk in children due to the new (coronavirus) variants and the consequences in children due to increase in adult vaccination rates," they said.
The paper — published by The Lancet Covid-19 Commission India Task Force, an initiative by the medical journal — comes at a time when India's paediatric community has been trying to douse speculation that a future wave would be harder on children than the first and second waves.
The panel analysed infection outcomes of over 2,500 hospitalised children aged below 10 years admitted in 10 public and private hospitals across the country during India two surges — between March and December 2020 and January and April 2021.
In both waves they observed a mortality rate of about 2.4 per cent among hospitalised children aged below 10 years with about nine per cent of cases showing severe illness. About 40 per cent of the children who died had underlying health disorders.
"We're asking for earmarked paediatric ICU beds because during the earlier surges, there were instances of paediatric ICU beds used for adults," said Siddarth Ramji, professor of paediatrics at the Maulana Azad Medical College, New Delhi, and a panel member.
Ramji and other panel members said their recommendations are intended to strengthen overall paediatric care facilities in hospitals across the country, especially in the public district hospitals, the vast majority of which currently lack paediatric critical care resources.
"We see this as an opportunity during adversity," said Dr Sushma Nangia, professor of paediatrics and head of neonatology at the Lady Hardinge Medical College, New Delhi, and another panel member.
"While resources for newborn care have improved in district hospitals across the country, most of them still do not have paediatric ICU facilities required to manage severe respiratory distress. They will need equipment and adequately trained staff," Dr Nangia said.