Drug advisory stuns doctors
ICMR ignores calls for caution on use of hydroxy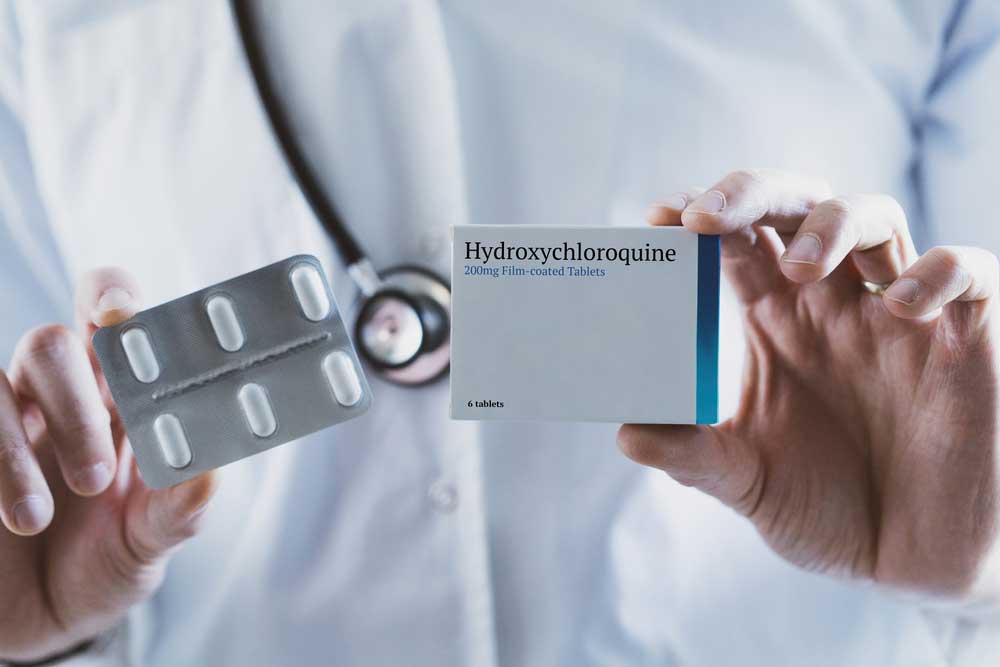 ---
---
India's health research agency on Friday recommended that healthcare workers in all hospitals take hydroxychloroquine as a shield against the novel coronavirus, defying calls for caution from doctors and disregarding evidence that the anti-malarial drug does not work against Covid-19.

The Indian Council of Medical Research had earlier recommended this drug for healthcare workers at Covid-19 hospitals and the household contacts of coronavirus patients. It has now expanded the recommendation to include healthcare workers in all hospitals and paramilitary and police personnel on Covid-19 duty.
The ICMR said a "joint monitoring group" with representatives from multiple health institutions and experts from central government hospitals had reviewed the prophylactic use of hydroxychloroquine and recommended expanding its use for healthcare and other frontline workers.
The agency's earlier advisory on March 23 had baffled some doctors, who said there was no evidence to support the preventive use of hydroxychloroquine on healthy healthcare workers. Since then, the evidence against any benefit has only grown, researchers said on Friday.
Doctors have cautioned that the drug carries the risk of serious side-effects on the heart's functions.
The ICMR has justified its decision by saying studies at the National Institute of Virology, Pune, have shown that the drug acts against the virus that causes Covid-19.
It has said an assessment of the safety profile of hydroxychloroquine on 1,323 healthcare workers has shown onlymild adverse effects such as nausea in 9 per cent of those who took it, abdominal pain (7 per cent), vomiting (1.5 per cent) and low blood sugar (1.7 per cent).
The agency has also said that, among other evidence, a study in three central government hospitals in New Delhi indicated that healthcare workers who had taken the drug were at lower risk of developing Covid-19 than those who had not taken it.
But critics are questioning the value of such purported observational evidence when weighed against a growing body of peer-reviewed evidence that hydroxychloroquine neither benefits Covid-19 patients nor prevents the infection.
"I'm speechless," Amar Jesani, a physician and Mumbai-based expert in medical ethics, told The Telegraph. "We have no access to the ICMR study data to assess their claims. They should make the data and reports public."
A senior ICMR official had told this newspaper last week that in a pandemic situation, when no drug was available, the agency had relied on an expert panel for the hydroxychloroquine recommendation.
Less than three hours before the ICMR issued its Friday advisory, US researchers released a large study's findings that link hydroxychloroquine to increased rates of death and cardiac rhythm disorders among Covid-19 patients.
These researchers, from Harvard University and other institutions, have suggested that hydroxychloroquine and a related drug, chloroquine, should "not be used to treat" Covid-19 patients outside of clinical trials. They have said that urgent confirmation through randomised clinical trials is necessary before these drugs can be used against the novel coronavirus.
"In the light of global evidence, it is clear there is no benefit for the use of hydroxychloroquine whether for prophylaxis or treatment," said Anant Bhan, a bioethics expert and adjunct professor at the Centre for Bioethics at the Yenepoya University, Mangalore.
Anoop Misra, a senior internal medicine specialist and head of the Fortis Centre for Diabetes Obesity and Cholesterol, said: "I see no data to support prophylactic use. My view is not to support its use as a prophylactic or for treatment."
Bhan and others said it was inappropriate for a national health research agency to make recommendations on the basis of weak evidence.In their study, the US researchers analysed data from nearly 15,000 Covid-19 patients who were receiving any of four drug regimens and 81,000 controls in hospitals between December 20 last year and April 14.
"This is the first large-scale study to find statistically robust evidence that treatment with chloroquine or hydroxychloroquine does not benefit patients with Covid-19," Mandeep Mehra, executive director of the Brigham and Women's Hospital Centre for Advanced Heart Disease in Boston, said.
The study by Mehra and his colleagues was published in The Lancet, a medical journal, on Friday.
"Instead, our findings suggest it (hydroxychloroquine) may be associated with an increased risk of serious heart problems and increased risk of death," Mehra said.