Homegrown vaccine shows promise
The candidate is based on genetic material called mRNA, similar to the product developed by Pfizer and BioNTech that has shown 90% efficacy in human trials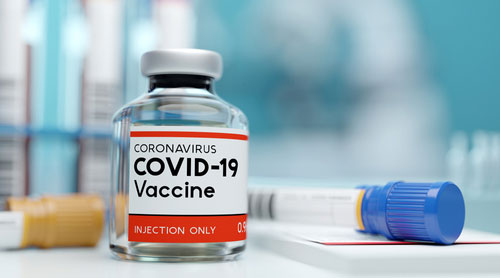 Pre-clinical studies, including tests on pigtail macaques, have shown that Gennova's candidate called HCG019 is able to generate an immune response, including antibodies that can neutralise SARS-CoV-2, the virus that causes Covid-19
Shutterstock
---
New Delhi
|
Published 11.11.20, 12:20 AM
|
---
A homegrown vaccine candidate against the coronavirus disease similar in design to the candidate from Pfizer-BioNTech has shown promising results in pre-clinical animal studies and is now awaiting government approval for human clinical trials.
The candidate from the Pune-based Gennova Biopharmaceuticals in collaboration with US-based HDT Bio is based on genetic material called mRNA, similar to the product developed by America's Pfizer and Germany's BioNTech that has shown 90 per cent efficacy in human trials.
Pre-clinical studies, including tests on pigtail macaques, have shown that Gennova's candidate called HCG019 is able to generate an immune response, including antibodies that can neutralise SARS-CoV-2, the virus that causes Covid-19, scientists familiar with the studies said.
"The data from animal studies look very encouraging. I'm hoping this candidate quickly goes into human trials," said Govindarajan Padmanabhan, a senior biologist and chair of the vaccine evaluation panel of the Biotechnology Industry Research Assistance Council, a government agency that provided seed funding for the development effort.
Padmanabhan told The Telegraph that Gennova is also working on "an innovative delivery system" to make the vaccine stable at temperatures between 2°C and 8°C. This, he said, would be an advantage over the Pfizer-BioNTech vaccine that needs ultra-low temperature storage of around –80°C.
Gennova has sought approval to move towards human clinical trials from the Review Committee on Genetic Manipulation (RCGM), a panel of experts under India's department of biotechnology, a unit of the science and technology ministry. After RCGM approval, Gennova can apply to the Central Drugs Standard Control Organisationfor clinical trials.
"We're hoping to start human trials by the end of this year," Sanjay Singh, a senior scientist and CEO of Gennova said. "RNA-based vaccines have certain advantages, they represent a new generation of vaccines that hold great promise."
Like any vaccine candidate, HCG019 will need to go through three phases — phase 1 to evaluate safety, phase 2 to evaluate its capacity to generate an immune response, and phase 3 to evaluate that it can protect people from the infection.
Pfizer and BioNTech on Monday announced that their candidate vaccine — also an RNA vaccine — has shown 90 per cent efficacy in protecting people from Covid-19 infection.