Indian scientists develop Covid vaccine that can be stored at room temperature
Almost all vaccine candidates against SARS-CoV-2 under development need refrigeration or are in a frozen state before they are administered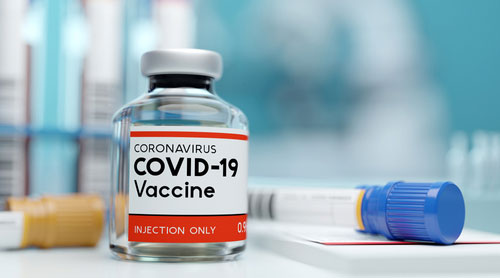 ---
New Delhi
|
Published 10.11.20, 12:44 AM
|
---
Indian scientists have developed a candidate vaccine against the coronavirus disease that remains active after long-term storage at room temperature, raising hopes for novel vaccines that would not need low-temperature cold chain demanded by most vaccines.
Researchers at the Indian Institute of Science, Bangalore, and collaborators in Faridabad and Thiruvananthapuram have designed a protein-based vaccine candidate formulation that they say looks promising and remains active at 37°C for over four weeks.
Cold storage temperature for routine immunisation vaccines is typically 2 to 8°C and can be much lower for some vaccines.
Their vaccine candidate uses a small fragment of the so-called spike surface protein of SARS-CoV-2, the virus that causes Covid-19, to stimulate the immune system into making neutralising antibodies against the virus. In studies in guinea pigs, the vaccine generated antibody levels comparable to those observed from several other vaccine candidates currently under clinical trials worldwide.
Almost all vaccine candidates against SARS-CoV-2 under development need refrigeration or are in a frozen state before they are administered. Public health experts view the need for a low-temperature supply chain as a major challenge for vaccine delivery, particularly in the rural areas of low and middle-income countries.
"The protein fragment we've used in our candidate vaccine elicits antibodies and it is stable at room temperature," Raghavan Varadarajan, a senior scientist at the IISc molecular biophysics unit who led the research, told The Telegraph.
The stability at 37°C for at least four weeks would be a major advantage in efforts to distribute a vaccine in rural areas that lack low-temperature storage facilities. Varadarajan and his colleagues published their findings in the Journal of Biological Chemistry on Thursday.
The scientists have sought funding from the Indian government for downstream development — more exhaustive pre-clinical studies in animals and toxicity studies that are critical prerequisites ahead of human clinical trials.
For the animal studies, the IISc group partnered with a Bangalore-based start-up Mynvax. The other collaborators are based at the Indian Institute of Science, Education and Research in Thiruvananthapuram and the Translational Health Science and Technology Institute, Faridabad.
The researchers say the timeline for further development would hinge on funding. Accelerated pre-clinical and toxicity studies can typically take two to three months. The speed of efforts to develop vaccines against SARS-CoV-2 has been unprecedented. The very first vaccine candidate emerged only about two months after scientists had published the SARS-CoV-2 genome sequence.
Three other vaccine candidates are already under clinical trials in India — an inactivated vaccine from the Hyderabad-based Bharat Biotech,
a DNA vaccine from Ahmedabad-based Zydus Cadila and an adenovirus-based vaccine developed by Oxford researchers.
"The more diverse the vaccine strategies in play, the better the chances of success," said a senior vaccine researcher not associated with the IISc effort. "Until a vaccine is proven effective in protecting against the disease, no one knows which one will make it."