Covid: Expert recommends opening primary schools first
The top health official asserted that the decisions should be taken only after ensuring that all school employees have been fully vaccinated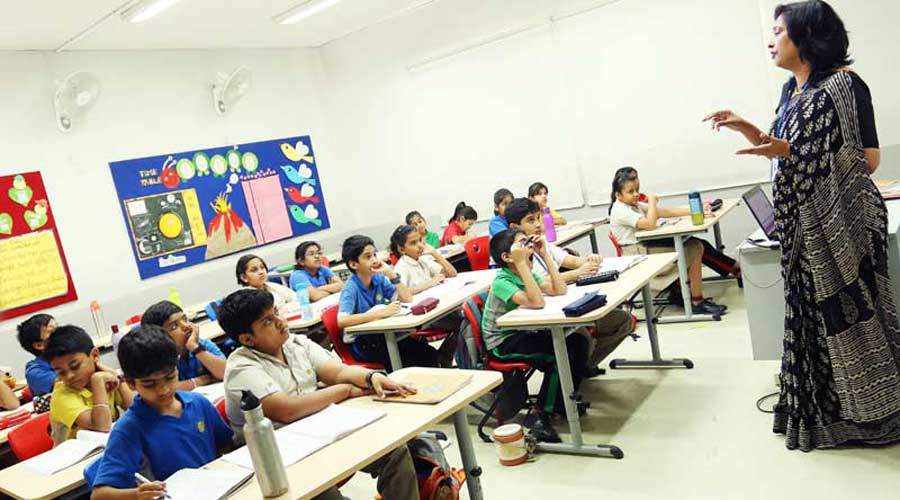 ---
New Delhi
|
Published 21.07.21, 01:36 AM
|
---
Primary school classes should open to students ahead of higher classes, a top health official said on Tuesday, asserting that the decisions should be taken only after ensuring that all school employees have been fully vaccinated.
"Once districts start considering (opening schools), it would be wise to open primary schools first. This should be done before the secondary schools open," said Balram Bhargava, the director-general of the Indian Council of Medical Research (ICMR).
India's shrinking epidemic has triggered speculation among sections of the public about when educational institutions, including schools, might open for indoor classes. Studies in India and other countries have established that severe Covid-19 is rare in children, although the virus infects kids.
School closures have been part of restrictions adopted by most countries worldwide in efforts to curb the spread of the virus. But some countries, including Sweden, had kept preschools and primary classes open during the spring of 2020.
The UN agency Unesco has said schools in 195 countries have been fully or partially closed and hundreds of millions of children around the world are unable to attend classes in schools because of enforced closures.
The latest nationwide survey by the ICMR has shown that 57 per cent of children aged between six and nine years have antibodies against Covid-19, an infection prevalence level close to the national average of 67 per cent or 66 per cent in the age group of 18-44 years.
"But before districts start considering to open schools, all support staff, whether bus drivers or teachers or other school staff, need to be vaccinated," Bhargava said.
A study by the Karolinska Institute in Sweden has observed the low risk of severe Covid-19 among children during March-June 2020 when its primary schools had remained open.
The Swedish researchers found that between March 1 and June 30, 2020, 15 children with Covid-19 or a post-Covid inflammatory illness had been treated in intensive care units in that country.
"That is the equivalent of 0.77 intensive care patients per 100,000 children in that age group," Jonas Ludvigsson, a paediatrician and a co-author of the study in the New England Journal of Medicine, said in a media release.