Run over on long walk home
The accident took place around 8am between Udalkachhar and Darritola railway stations in Koriya district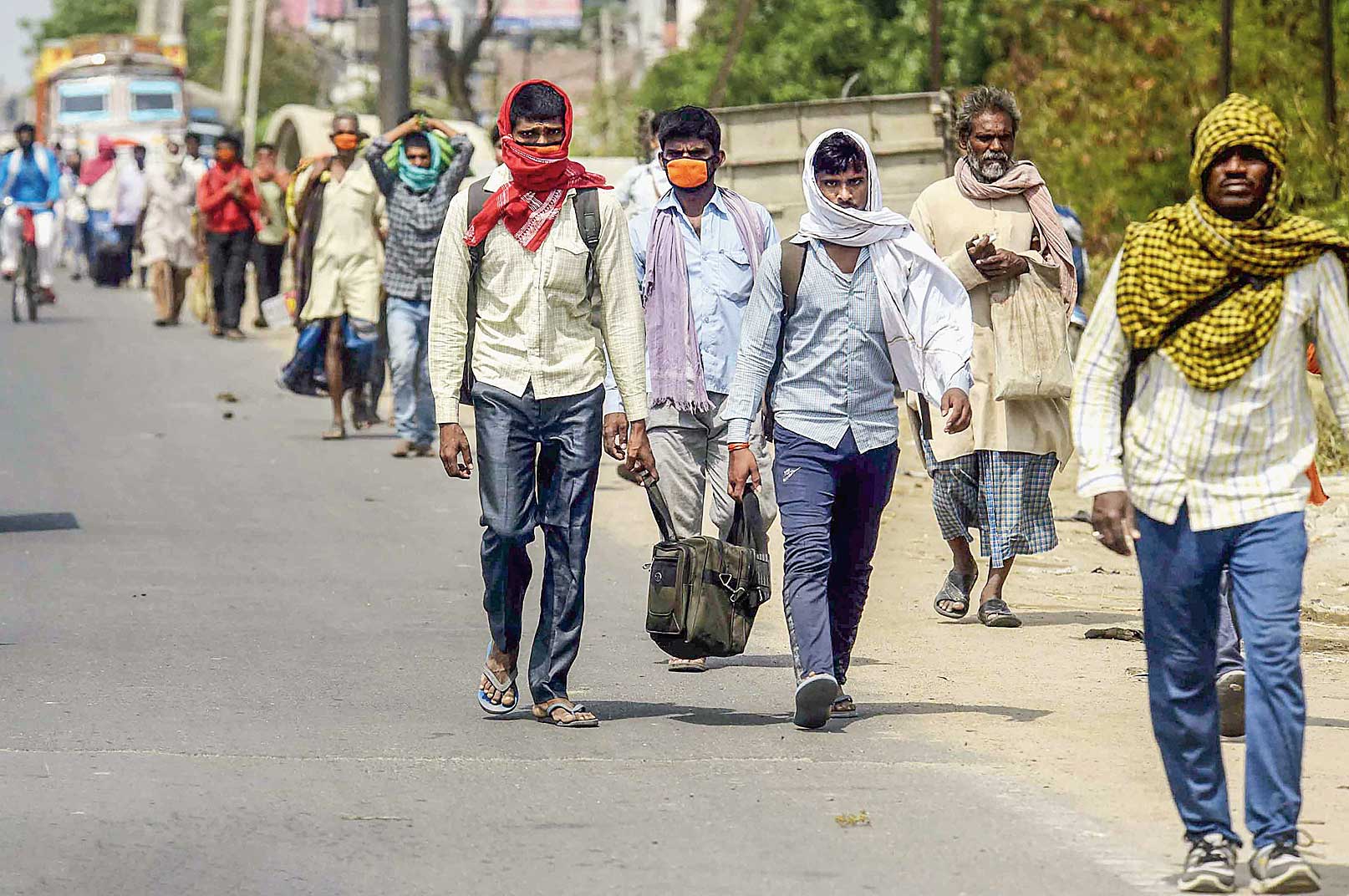 ---
Korba
|
Published 21.04.20, 09:34 PM
|
---
Two young labourers heading home on foot died after being run over by a freight train in a Chhattisgarh district, adding to the list of collateral casualties of the Covid-19 lockdown that entered its fourth week on Tuesday.
The accident took place around 8am between Udalkachhar and Darritola railway stations in Koriya district.
According to preliminary information, the victims, Kaleshwar Rajwade, 21, and Gulab Rajwade, 20, along with two other workers, had left Pendra-Marwahi-Gaurela district on Monday to reach their villages in Surajpur district, around 130km from Pendra, by walking along the railway tracks, a police official said.
All the four men were learning how to manufacture fertilisers but their training in Pendra had been suspended after the lockdown came into force last month on March 25.
The police official in Chhattisgarh said the four men had decided to walk along the tracks as no transport services were available because of the Covid-19 restrictions.
After an overnight journey, they had reached a spot around 80km from Pendra, where the two victims sat on the tracks to have breakfast while the other two went in search of water.
The victims didn't notice the goods train approaching the spot where they sat and were crushed to death, the official said.
Chief minister Bhupesh Baghel expressed grief over the death of the two workers and instructed district authorities to provide necessary assistance to their families.
Migrants arrested
In Gujarat's Navsari district, 11 jobless migrant workers were arrested while they were heading from Surat to their native places in Odisha on bicycles, police said on Tuesday.
The workers had taken a wrong route to reach Odisha, located around 1,500km from Surat, and were caught on Sunday when they were passing through National Highway No. 48, which connects Gujarat with Mumbai, police inspector P.P. Brahmbhatt said.
The migrants were later released on bail and sent back to Pandesara, the official said.
"These workers from Odisha were jobless since several weeks due to the lockdown. They were desperate to go back home as they had no money and were facing food shortage," Brahmbhatt said.