Morning-after shop clarity
As an afterthought, home ministry added that the relaxations would not apply to rural or urban areas declared containment zones (or hotspots)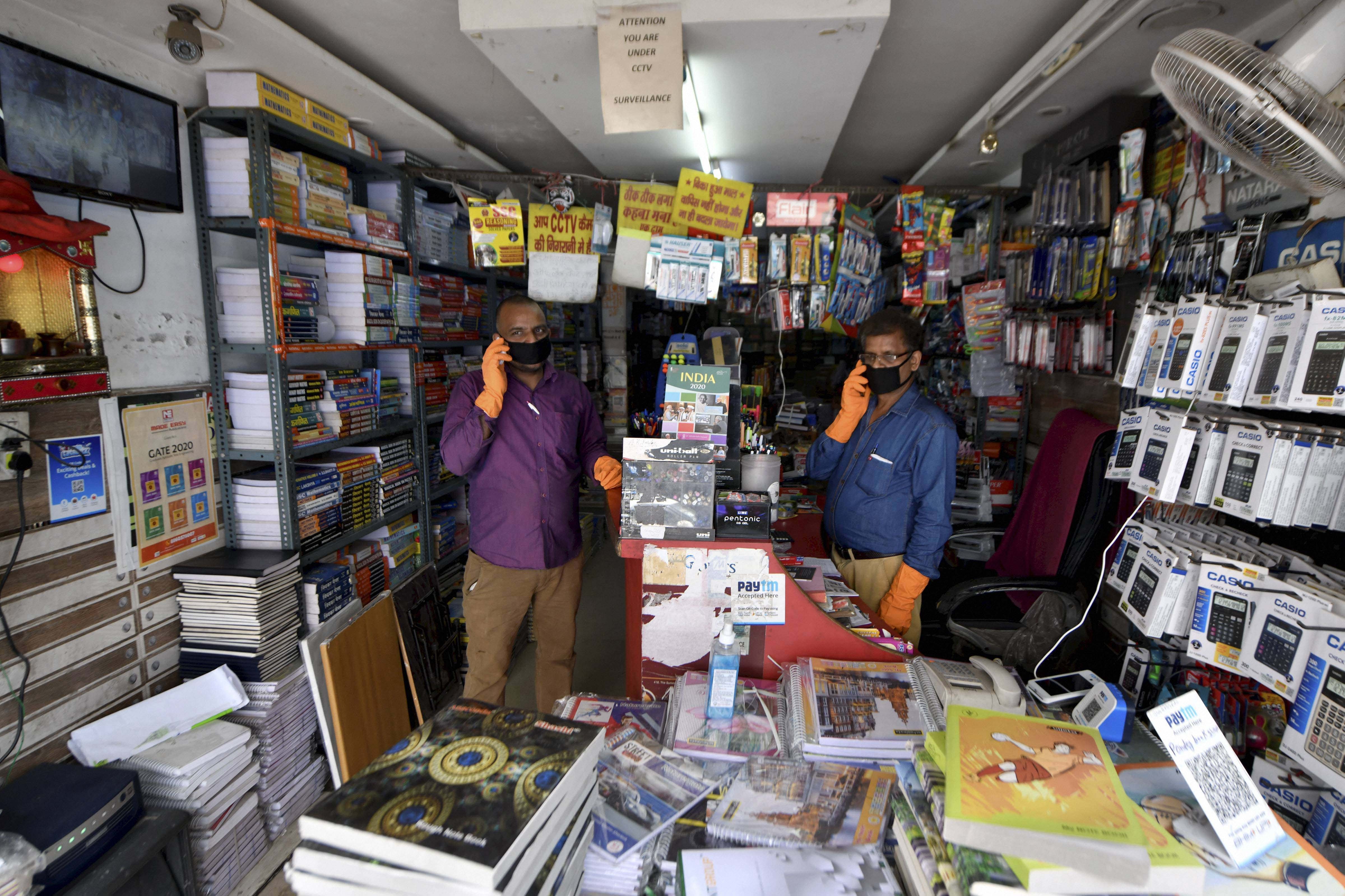 ---
---
Restaurants cannot open now, liquor cannot be sold, and barber shops and salons would also remain closed, the Centre clarified on Saturday after issuing a convoluted notification on Friday night on fresh lockdown relaxations.
As an afterthought, the Union home ministry added on Saturday that the relaxations would not apply to rural or urban areas declared containment zones (or hotspots).
The Friday notification sought to say that neighbourhood shops and standalone shops selling non-essential items can open. But shops in market complexes can open only in areas outside municipal corporations and municipalities.
However, the impenetrable manner in which the notification was worded made many heads spin.
The Union home ministry notification had said: "All shops, including neighbourhood shops and standalone shops, shops in residential complexes, within the limits of municipal corporations and municipalities, registered under the Shops and Establishment Act of the respective State/UT, except shops in market complexes and multi-brand and single brand malls, with 50% strength of workers with wearing of masks and social distancing being mandatory."
Further confusion was created by the order's silence on whether liquor shops could reopen and whether e-commerce companies could return to selling non-essentials. Saturday's clarification, issued after traders sought one, said "no" to both.
"In rural areas, all shops except those in shopping malls are allowed to open. In urban areas, all standalone shops, neighbourhood shops and shops in residential complexes are allowed to open. Shops in markets/ market complexes and shopping malls are not allowed to open," the home ministry said on Saturday morning in plainer language.
"It is clarified that sale by e-commerce companies will continue to be permitted for essential goods only. The sale of liquor and other items continues to be prohibited...."
Home ministry spokesperson Vasudha Gupta later tweeted that all restaurants, salons and barber shops would also remain closed as they rendered services while the relaxations related only to shops selling goods and items.
All the shops allowed to open can operate only with 50 per cent staff strength. Every shopkeeper and shop attendant must wear a mask and adhere to the social-distancing norms.
A ministry official said all markets in urban areas will remain closed since letting them open could lead to a crowd build-up and violation of social-distancing norms.
"The final decision on which shops can open and which cannot has to be taken by the state government concerned. The relaxations, however, must fall within the scope of the guidelines announced by the home ministry," the official said.
Sources said representatives from the Confederation of All India Traders had contacted the ministry on Saturday morning and sought a clarification to Friday night's order, issued to all the states and Union Territories.