Signs of unrest have emerged in an overcrowded camp housing migrants affected by the lockdown in Delhi.
A complaint about insufficient food appears to have triggered a chain of untoward events, including an alleged drowning tragedy, baton charge and arson.
Seven people — migrant labourers and local homeless — have been arrested on charges of torching three shelter homes on Saturday.
Many migrants stranded by the lockdown had been accommodated in the three adjoining shelters in Delhi's Kashmere Gate locality that already harboured many homeless.
During lunch on Friday, the 400-odd inmates packed in the three shelters — nearly twice their combined capacity — had complained of insufficient food and clashed with staff, a police officer said.
"Civil defence volunteers arrived and asked the inmates to stand in queue and maintain social distancing. They later allegedly slapped a few defiant inmates," he said.
"The police later carried out a mild lathi-charge. Trying to escape the beating, four inmates ran towards the nearby Yamuna and jumped in. One of them apparently drowned."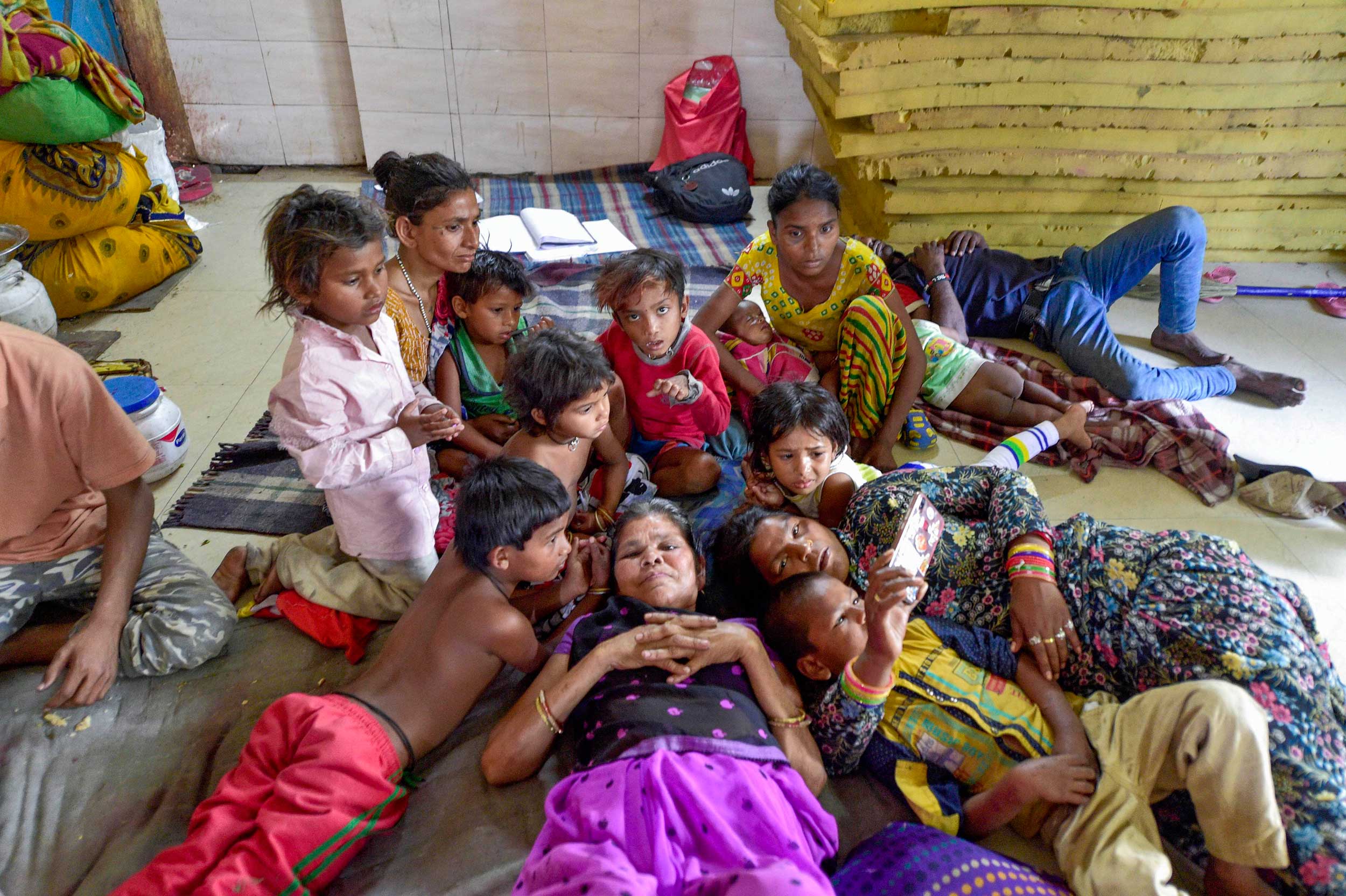 Homeless people take refuge at a night shelter during the nationwide lockdown near ISBT Sarai Kale Khan in New Delhi on Tuesday. (PTI)
Delhi police's additional PRO Anil Mittal said: "Three people came out of the river after a while but one didn't. The police called divers but they could not trace him."
A body was seen floating on Saturday afternoon, and word spread that it was the man who had jumped in but not returned. When the police brought the body to the shelter homes for identification, angry inmates stoned the police van. The dead man remains unidentified.
Around 6.30pm on Saturday, some inmates allegedly set fire to the three shelters. Fire service officials said the blaze was contained within half an hour and no casualties were reported. The shelters suffered moderate damage.
On Friday, migrants complaining about food and wanting to return home had gone on the rampage in Surat, Gujarat.
The Delhi government has been providing free meals to several lakh stranded migrant labourers every day. Official figures show that in Kashmere Gate, the state feeds about 6,000 people from the 12 local shelter homes daily along with the poor from nearby areas.
"The shelters have become overcrowded with the arrival of the migrant workers," a police officer said. "The Centre and the Delhi government need to set up more makeshift camps to relocate some of the inmates."