CRPF unites bicycle son with ailing father
Stroke patient airlifted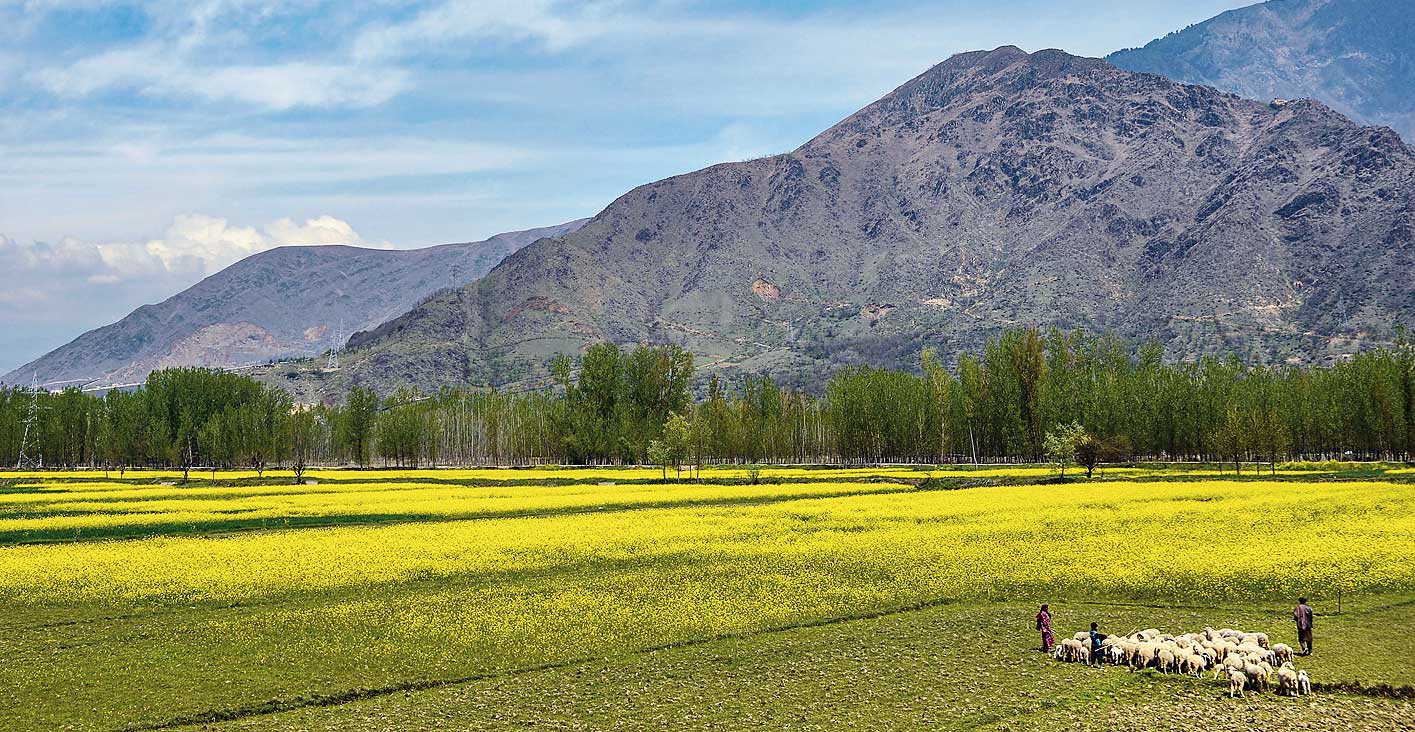 ---
|
Srinagar
|
Published 11.04.20, 10:16 PM
---
Mohammad Arif had given up hope of seeing his father alive until the men in uniform emerged on the scene.
If his father eventually pulls through, it will be entirely because of the CRPF, Arif says.
The 35-year-old, who works as a watchman in Mumbai, was in the western city when his father Wazir Hussain suffered a brain haemorrhage 2,100km away at their Rajouri home on April 1.
There was no way Arif could find a vehicle to take him to Rajouri, in Jammu and Kashmir, in the middle of the Covid-19 lockdown. So he rented a cycle the next day.
"I had cycled three-and-a half days relentlessly, covering around 500km, but there was no help from anywhere. Just when things looked bleak and I was exhausted, the CRPF came to my aid," Arif told The Telegraph from Chandigarh.
"My father is improving and, if he survives, I entirely owe it to the CRPF."
The paramilitary force did not only help Arif reach Chandigarh, it also airlifted his father, first to Jammu, and then shifted him by ambulance to Chandigarh for advanced treatment at the Postgraduate Institute of Medical Education and Research.
Zulfiqar Hassan, additional director-general, CRPF, said the force stepped in after its Madadgar helpline learnt that a young man was cycling all the way from Mumbai to be with his father.
"We first got in touch with the son who was then cycling. He was told not to come. He said his father was going to die and he would come," Hassan told The Telegraph.
The CRPF then contacted Arif's relatives in Rajouri and shifted Hussain to a hospital, where doctors referred the patient to Jammu.
"The next day we airlifted him to Jammu. He was seen by doctors here (Jammu) and they referred him to the PGI Chandigarh. He was taken the next day to Chandigarh where he was operated upon. We hope he is all right," Hassan said.
Arif said the CRPF traced him in Vadodara, Gujarat, last week.
"A truck took me to Jodhpur (Rajasthan) and from there an officer took me in a private vehicle to Ludhiana (Punjab)," he said.
"From Ludhiana, they shifted me to Chandigarh. I have no words to express my gratitude."
Arif said his father was operated upon on Thursday and his condition was slightly better. The CRPF was bearing all the expenses and has deputed a man to take care of his father, he added.
"My father cannot move but, thank God, he opens his eyes when I talk to him. Doctors are hopeful and are saying his condition will improve."
Arif's father lived alone in a ramshackle, one-room tenement in Gambir Brahmana village, around 10km from Rajouri town. His mother had died many years ago and his estranged wife and kids live separately.