Coronavirus lockdown: Bihar seals borders for migrants
Thousands other natives from the state stranded on Nepal side along the state's border with the neighbouring country will also not be allowed inside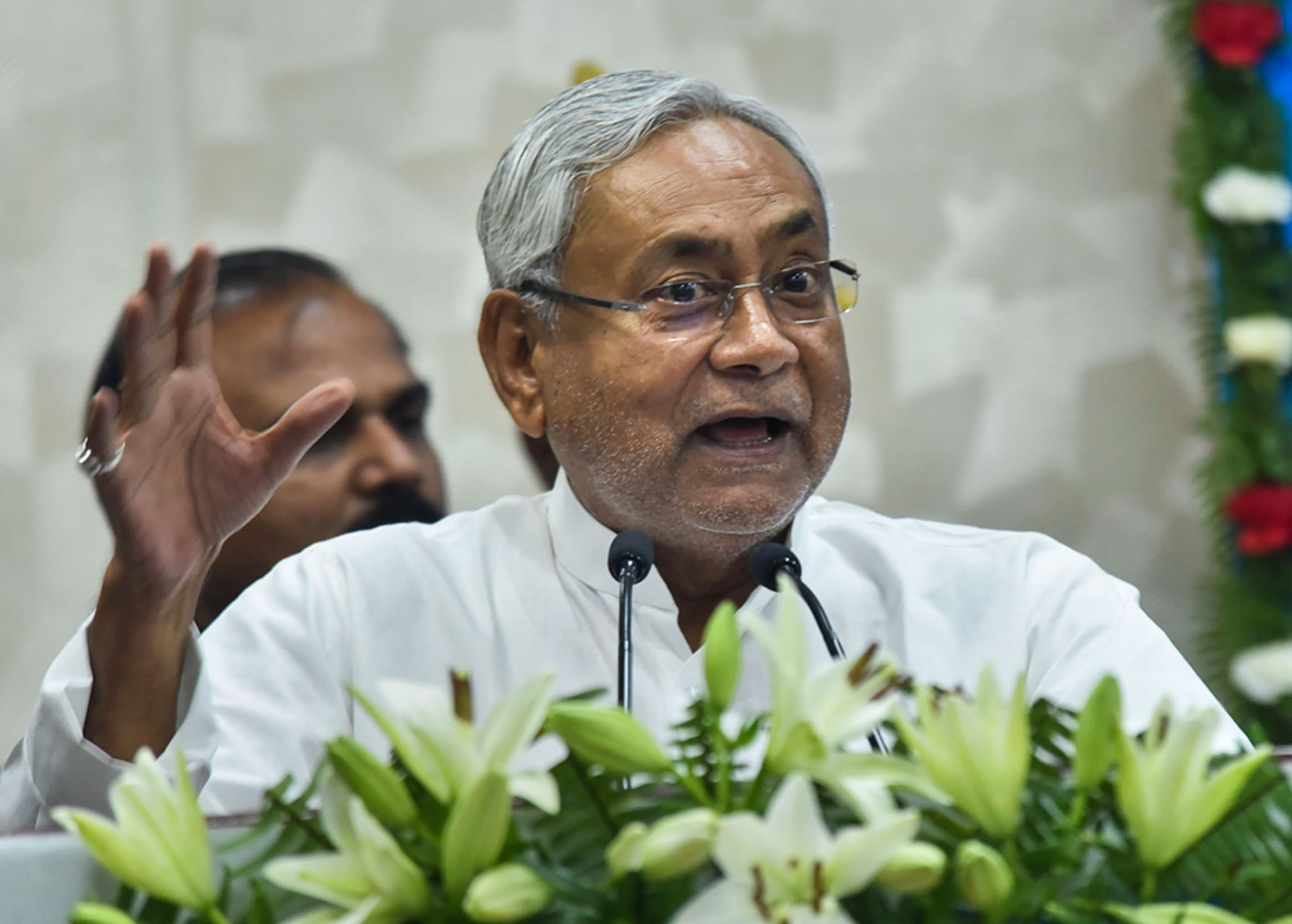 ---
|
Patna
|
Published 31.03.20, 09:47 PM
---
Bihar once again geared up to contain the heavy influx of migrant workers returning to the state in the wake of Covid-19 inspired lockdown by sealing its borders with other states and Nepal on Tuesday.
Chief minister Nitish Kumar appealed to the people of Bihar stranded in other states to stay put there as his government was determined to provide help to them during the lockdown.
"The people of Bihar stranded in other states due to the lockdown should remain wherever they are. Out government is fully determined to provide help to them. We are coordinating with other state governments to resolve their issues on the basis of information and feedback provided by them," Nitish said.
Thousands of people are still arriving on Bihar's borders with Uttar Pradesh, Jharkhand and Bengal and the state government took a tough decision that they will now be kept at camps along the borders to cut down any chances of massive spread of coronavirus.
They will neither be transported to schools near their villages like last two days, nor will be allowed to proceed further from the camps on their own.
Thousands other natives from the state stranded on Nepal side along the state's border with the neighbouring country will also not be allowed inside.
"Nobody will be allowed to enter the state now in view of the current lockdown. Those arriving at the borders with other states will be kept as per Covid-19 protocol at camps set-up for them. Those stranded in Nepal along our border with that country will remain there," Bihar chief secretary Deepak Kumar said.
Nitish also chaired a meeting with his top officials on Tuesday to review the problems being faced by the people of Bihar who are stranded in other states, as well as, those who have come back.
His officials informed him that 1.81 lakh people have returned from outside in the last few days. They are being screened medically and monitored. Accommodation and food for them have been arranged at the border relief camps and also in schools near their villages where they have been quarantined for 14 days.
Asking the officials to arrange for doctors also for the relief camps and isolation centres running at government schools, Nitish said: "Government employees should be made in-charge of such isolation centres. Mukhiyas, sarpanchas and other local public representatives should also be roped-in for making proper arrangements. The number of relief centres for labourers set-up in Patna should also be increased if needed."
Bihar's resident commissioner Vipin Kumar is coordinating with other state governments and arranging for food and accommodation for several thousand people stranded there.
The control room established for this purpose at his office has so far resolved issues pertaining to 2.86 lakh natives stranded in other states.