COP26 discussion draft underlines urgency on climate but target far
Many scientists and analysts believe that would require far stringent emissions-lowering actions worldwide over the next two decades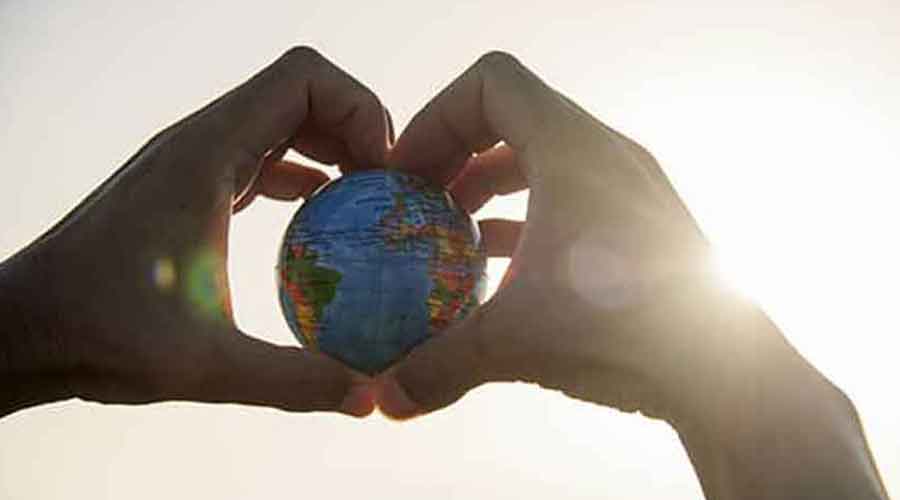 The US and the European Union have pledged net-zero by 2050, China by 2060 and India by 2070.
Shutterstock
---
Glasgow
|
Published 10.11.21, 01:50 AM
|
---
The COP26 discussion draft that was released on Sunday underlines the urgency of action aimed at averting the average global temperature from rising above 1.5°C from pre-industrial times, but also seeks "global net-zero" emissions by 2050.
That would mean the world should by 2050 produce only as much of Earth-warming greenhouse gases as it is able to remove. But many scientists and analysts believe that would require far stringent emissions-lowering actions worldwide over the next two decades.
The US and the European Union have pledged net-zero by 2050, China by 2060 and India by 2070.
Some view the mention of urgent actions to cap global warming at 1.5°C and the net-zero target of 2050 in the document, released for negotiations, as a contradiction.
"For the world to reach net-zero by 2050, it needs to start working today. The developed countries should commit to a 2030 deadline and countries like India to 2050," said Sanjay Vashisht, director of Climate Action Network South Asia, a group of non-government organisations.
Harjeet Singh, an adviser to Climate Action Network International, also expressed concern that there have not been any formal negotiations yet on the net-zero pledges.
Congress leader Jairam Ramesh, a former Union environment minister, said net-zero was a "bogus claim".
"Who knows where we will be in 2050 or 2070... we need to focus on closer targets," said Ramesh, who is currently chair of the parliamentary standing committee on science, technology, environment, forests and climate change.
Sections of policy analysts believe the UK — the COP26 host this year — wants to showcase the summit as a success with net-zero being the focus of announcements.
But several scientific studies have cautioned that global temperatures may cross the critical 1.5°C threshold within two or three decades, said Saleemul Huq, an adviser to the Least Developed Countries group at the summit. "Setting a long-term net-zero target as the prime objective seems out of place," he said. 
An Indian negotiator in Glasgow told The Telegraph that India has already committed to a net-zero target of 2070. "If we advance our net-zero to 2050, the developed countries will have to show the way with a 2030 target and China with 2040," the negotiator said.
Experts also criticised the document — calling it an "UK draft" — for missing the important redlines in global climate discussions.
"There has been no mention of fossil fuel (elimination) in the draft. All are talking about eliminating fossil fuels. But there is no mention — it's nonsensical" said Eddie Perez, a climate expert and negotiation tracker from Canada.
A senior negotiator from a developed country told this newspaper that fossil fuels' cuts were not part of the official Paris climate agreement in 2015 and hence could not be accommodated.
"Though the countries have been talking about net-zero, hardly any is talking about peaking the year of emissions," said another climate policy analyst in Glasgow. "And the draft is silent on that."