Amend anti-defection law, says party
Congress: Why doesn't PM curb MLA purchase?
Statement comes after a former party member was allegedly caught on videotape admitting to having accepted crores of rupees from the BJP to switch sides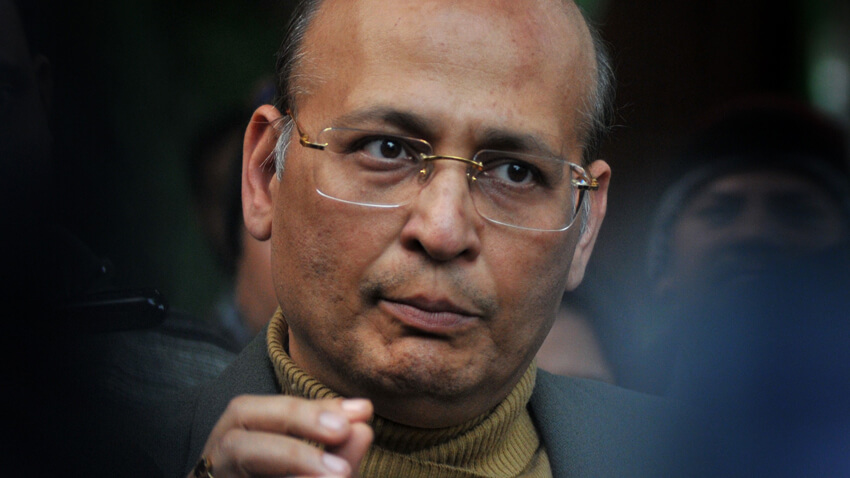 ---
New Delhi
|
Published 03.11.20, 01:25 AM
|
---
The Congress has dared Prime Minister Narendra Modi to amend the anti-defection law to check the purchase of legislators, a practice that defeats the people's mandate, after a former party MLA was allegedly caught on videotape admitting to having accepted crores of rupees from the BJP to switch sides. 
"We have seen Congress MLAs resigning and contesting election on BJP tickets in several states, from Gujarat to Karnataka and Madhya Pradesh. Now the fourth video explaining how the BJP offered them money to cross over has come up. Democracy will be destroyed in this manner," Congress spokesperson Abhishek Singhvi said on Monday.
On Sunday, the Congress in Gujarat had released a video in which Somabhai Patel, one of eight party MLAs who crossed over to the BJP ahead of the Rajya Sabha elections, explains why legislators resign. "Some are given money, some are also promised a ticket. Otherwise why should they resign?" he purportedly asks.
The BJP, which has come to power in Karnataka and Madhya Pradesh although it lost elections in both states, has all along said it had no hand in the resignations of Congress MLAs whose exit toppled those state governments.
Asked about the rumour that he was paid Rs 20 crore, Patel retorted: "That's not true. Nobody was paid more than Rs 10 crore. Anybody can quote whatever amount they wish. But I got what everybody else got."
On Monday, Singhvi asked: "Why is the Prime Minister silent on this malaise? There is a simple solution: Let the central government bring a two-line amendment to the Anti-Defection Law, saying nobody can contest an election and become a minister for one year after resigning from the Assembly. Modi keeps saying 'na khaoonga, na khane doonga' but remains silent on these incidents of corruption. Why is it that the Prime Minister and the home minister do not talk about this when the entire nation is concerned about this threat to democracy?"
While Patel purportedly named Amit Shah and the BJP, claiming that they spent a lot of money, he said the deal was finalised at the level of the Gujarat chief minister and the state BJP president.
Asked where from the BJP brought so much money, Patel laughed and purportedly said: "Sabhi to inka hi hai — Reliance, Tata… All they have to say is, 'bring the money'."
Former Gujarat Congress president Arjun Modhwadia, who was present at the media interaction with Singhvi and Gujarat in-charge Rajiv Satav, said: "Of the 18-minute video, we have released a small clip because the rest of the content was vulgar."
Gujarat BJP chief C.R. Patil has dismissed the video as "fabricated" and accused the Congress of indulging in low-level politics. He also said that he was not in charge when the resignations happened.
Modhwadia responded, saying: "He (C.R. Patil) is a virtuous personality.… He was suspended as a police constable for being involved in bootlegging. He was finally dismissed from service. He was even arrested and put in jail in a loan scam worth Rs 84 crore relating to Diamond Jubilee Cooperative Society. According to the affidavit filed by him in the 2014 Lok Sabha election, there were 107 pending cases against him. What to say about such a multi-talented person."
Modhwadia continued: "The Prime Minister talks of corruption and fighting black money. Eight MLAs were purchased in the last lot in Gujarat. That means Rs 80 crore, even if we ignore the higher amounts quoted earlier. MLAs have been bought in Gujarat during previous Rajya Sabha elections also. Governments have been changed in several states, deploying huge amount of black money. The BJP intends to trigger collapse of systems to ensure their total capture. Otherwise, why purchase MLAs despite being in power both in the state and the Centre?"
Rajiv Satav asked: "From where do such huge amounts of black money come?… Let the Prime Minister break his silence on this menace. Let there be a debate on this subject — how come the BJP grabs power no matter who wins the election?"
Asked why was the Congress not approaching the Supreme Court, Singhvi said: "The court will see the technicality that they have resigned on their own. The real issue is moral and political. If somebody is hell-bent on violating the Constitution, you plug one legal loophole and he will exploit another loophole. No law can be effective. These videos only illustrate a few instances. The operations are much larger; nobody knows on how many more MLAs they would have attempted this."
Madhya Pradesh will vote in bypolls in 28 constituencies on Tuesday, 25 of the vacancies caused by defections. Gujarat will have bypolls for eight constituencies.