Congress to government: Don't mislead, set up JPC
The Congress said the Modi government must constitute a JPC to unravel the mystery instead of misleading the nation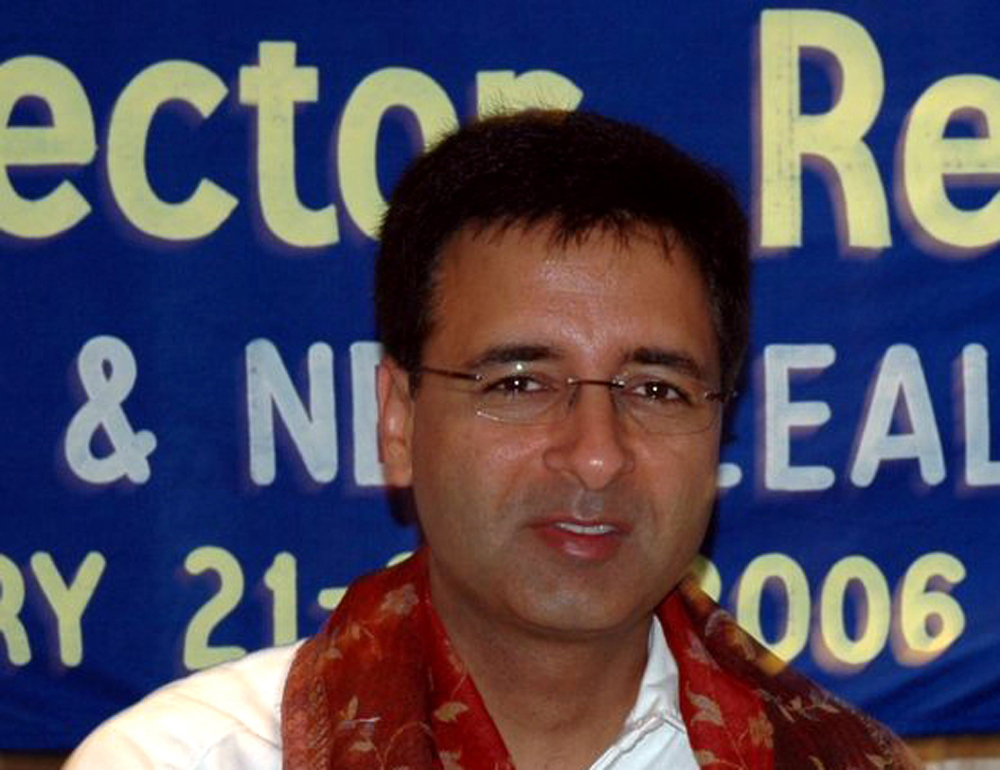 ---
---
The Congress on Thursday asserted that the Supreme Court had paved the way for a "comprehensive criminal investigation" into the Rafale deal, and the Narendra Modi government must constitute a joint parliamentary committee (JPC) to unravel the mystery instead of misleading the nation by "celebrating the clean chit".
Responding to the BJP's criticism of Rahul Gandhi for the acerbic attack on Prime Minister Narendra Modi in the run-up to the last parliamentary election, Congress communications chief Randeep Surjewala said: "Rahul Gandhi speaks on behalf of the people, he lobbies for India. Rahul speaks for transparency and accountability. If the BJP wants closure of chowkidar-chor-hai narrative, a thorough investigation in Rafale deal is a must."
Rahul himself tweeted: "Justice Joseph of the Supreme Court has opened a huge door into investigation of the RAFALE scam. An investigation must now begin in full earnest. A Joint Parliamentary Committee must also be set up to probe this scam." He attached para 86 of the judgment which clarified this order was not an impediment to further investigation.
Congress sources said they never believed the Supreme Court was the competent authority to investigate the whole gamut of the controversial deal and the demand for a JPC probe was very much alive. The party is going to refer to the "Rafale scam" in public discourse as the Supreme Court verdict hadn't answered any of the relevant questions.
Surjewala later explained at a media conference: "The Supreme Court judgment has re-affirmed the Congress stance that the court has limited jurisdiction under Article 32 of the Constitution and court is not the appropriate forum to decide the issues of (i) contractual corruption, (ii) malicious bungling in prices, (iii) altered specifications, (iv) crony capitalism and (v) violation of the mandatory provisions of the Defence Procurement Procedure."
Surjewala said: "Three unequivocal conclusions stand out from today's judgment: (i) The Supreme Court has 'constricted jurisdiction' under Article 32 of the Constitution and it is not the function of the court to look at pricing, contractual details, technical specifications and feasibility (paras 12, 15 and 33 of Judgment of December 14, 2018 and paras 19, 67 and 73 of today's review judgment); (ii) Independent agencies or the police/CBI are equipped to undertake all forms of investigation and no such restrictions and limitations, as in case of the court, apply to them; (iii) Judgment of the court in Rafale case would not stand in the way of the investigating agency and taking action."
Asked why was he relying on Justice Joseph's arguments when the court had collectively rejected the demand for review of its earlier order, Surjewala said: "This is a concurrent judgment, not a dissent voice. So what Justice Joseph has written is part of the judgment"