Congress supports Naveen Patnaik's school policy
The chief minister's call for adoption of institutions under the programme has drawn response from OPCC president Niranjan Patnaik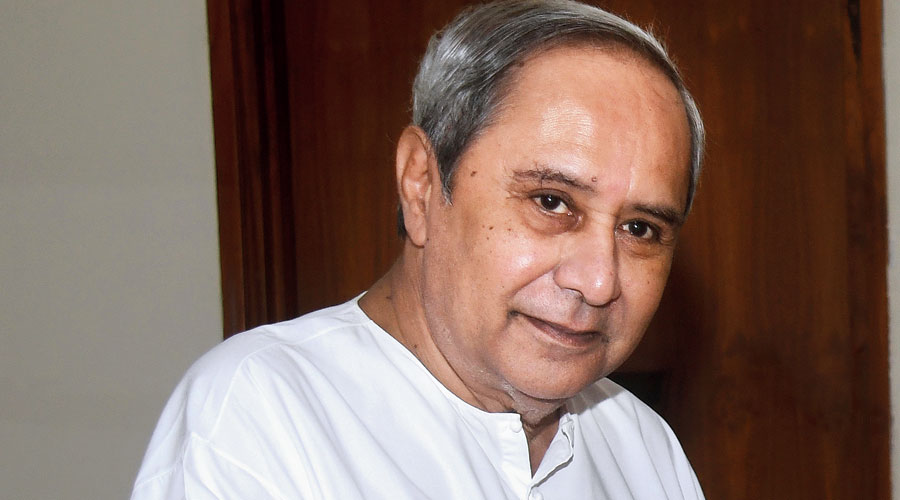 Odisha chief minister Naveen Patnaik.
File picture
---
Bhubaneswar
|
Published 08.02.21, 12:53 AM
|
---
Odisha chief minister Naveen Patnaik's "Mo School Abhiyana" (My School Campaign) has drawn support from the Congress, one of the main rivals of ruling the Biju Janata Dal (BJD).
Under the campaign people can adopt schools, including their own alma maters, to support them financially and bring about overall improvement in their functioning.
The chief minister's call for adoption of schools under the programme has drawn response from Odisha Pradesh Congress Committee (OPCC) president, Niranjan Patnaik who has expressed his desire to take up the responsibility of improving schools where he studies in his formative years.
On January 25, the chief minister had appealed to people from different walks of life including MLAs, ministers, IAS and IPS officers to adopt their alma maters. In his appeal, Naveen had said: "Contribution of school is immense, it has shaped you. It has provided us with the ability to create a unique identity for ourselves. It's time to give back to the society."
Under the scheme, one can contribute money, in-kind resources or even volunteer time in any school of his choice. "If one contributes Rs 1 lakh for his school, the government will provide Rs 2 lakh as a matching grant. With this, the school will get Rs 3 lakh to develop its infrastructure," said a senior official.
One can adopt at most three schools. "It provides a philanthropic platform for alumni to contribute and catalyse a healthy, inclusive and creative environment to groom a new generation of dreamers, doers,  makers, growers, artists, writers, thinkers, designers, scientists, innovators, leaders, explorers and entrepreneurs," said officials. The programme was launched in 2017.
In a letter to the Project Director of Odisha School Education Programme Authority (OSEPA), Bhupender Singh Poonia, the PCC chief urged him to give him an opportunity to adopt seven schools and bring about improvement in their condition.
The state Congress chief, Niranjan Patnaik, told The Telegraph, "I have asked the government to give me a chance to adopt the schools where I spent my childhood days."
He said that his party has always supported constructive decisions. "Earlier, we had welcomed the Naveen Patnaik government's decision to keep the government's stake in the management of Odisha Power Grid Corporation (OPGC). This time for the improvement of education, I have extended my cooperation."
The leader, however, said that Mo School Abhiyana of the government can never achieve expected success unless the politicians, including MLAs and ministers and bureaucrats, send their children to government run schools.
"When you are adopting government-run and government-aided schools, where you had your early education, sending your children to high profile English medium schools will not send a wrong message and will not help strengthen the education system," Niranjan said.