Congress seizes on Rafale 'truth' from Nitin Gadkari interview
Congress alleges that Modi government compromised on national security by reducing order on Rafale jets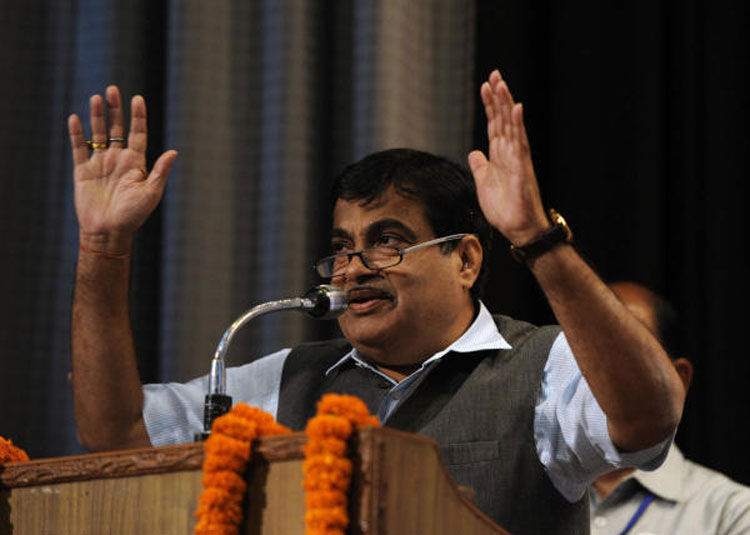 Union Minister Nitin Gadkari had, in a recent interview, said the government's "financial availability" dictated the decision to bring down the number of Rafale jets from the 126 negotiated by the UPA government to the current 36
Telegraph file picture
---
New Delhi
|
Published 14.05.19, 10:51 PM
|
---
Finally, truth is out!

'National Security' stumped by a pseudo nationalist Modi Govt.

No. of Rafale aircrafts reduced from 126 to 36 for saving money overruling Air Force & Nation's security!https://t.co/6Rpecq4E4D

— Randeep Singh Surjewala (@rssurjewala) May 14, 2019
The Congress on Tuesday said Union minister Nitin Gadkari had finally revealed why the number of Rafale jets bought from France had been reduced from 126 to 36, alleging that the Narendra Modi government overruled national security to save money.
"Finally, truth is out!" party communications chief Randeep Surjewala tweeted. "'National Security' stumped by a pseudo nationalist Modi Govt. No. of Rafale aircrafts reduced from 126 to 36 for saving money, overruling Air Force & nation's security!"
Gadkari had, in a recent interview to journalist Karan Thapar, said the government's "financial availability" dictated the decision to bring down the number of Rafale jets from the 126 negotiated by the UPA government to the current 36.
"How can you advise me that you can take 100 planes? At least we need that much money to spend them, so it is depending upon the government's financial position to purchase 36," the minister said.
"Anything, anywhere you purchase, you take first phase, second phase, third phase and then you increase," he added. "Suppose, after 36 planes, if there is an availability of new technology, new plane with a cheaper price, then we are free to purchase that, why we should purchase from Rafale?"
The government had not indicated so far that the decision was driven by financial constraints. Defence minister Nirmala Sitharaman had said in an interview that the government had chosen to procure 36 Rafale jets, instead of 126, because infrastructure and other technical requirements of the Indian Air Force did not allow for inducting more.
"Every time you induct one squadron, there is a requirement for a lot of other paraphernalia. Given a set of parameters, if you quickly want to induct, two is the ideal," Sitharaman had told a newspaper earlier.