Congress's Jyotiraditya Scindia and Milind Deora resign
Both Scindia and Deora's resignations might be a signal that other office-bearers too should follow suit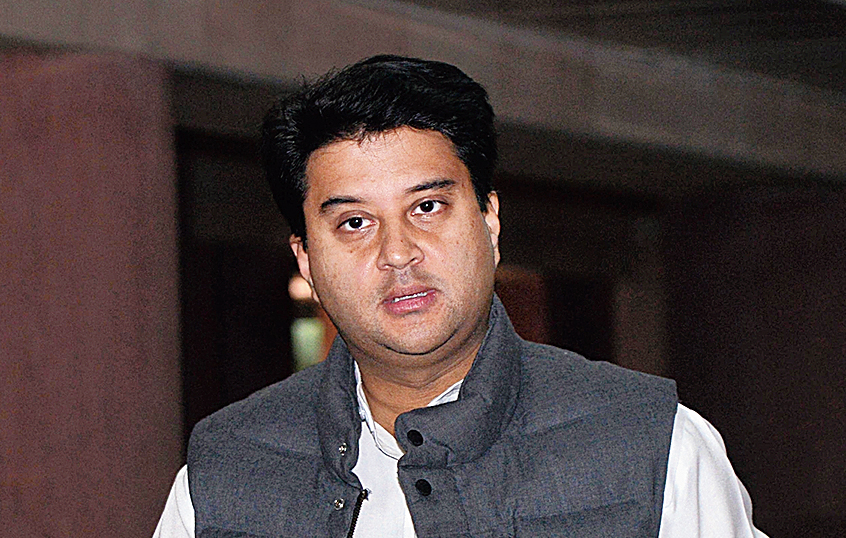 ---
---
Jyotiraditya Scindia has resigned as Congress general secretary, citing the principle of accountability that Rahul Gandhi invoked while quitting the party president's post.
"Accepting the people's verdict and taking accountability, I had submitted my resignation as general secretary of AICC to Rahul Gandhi. I thank him for entrusting me with this responsibility and for giving me the opportunity to serve our party," Scindia tweeted on Sunday.
Sources said Scindia had submitted his resignation a few days ago.
Mumbai Congress chief Milind Deora also resigned on Sunday. He had an important role to play as the Assembly elections are due in Maharashtra after three months.
Both Scindia and Deora are close to Rahul and their resignations might be a signal that other office-bearers too should follow suit. Although many have resigned, some have surprisingly chosen to ignore the trend despite clear hints in Rahul's statement.
Rahul had said: "Rebuilding the party requires hard decisions and numerous people will have to be made accountable for the failure of 2019. It would be unjust to hold others accountable but ignore my own responsibility as president of the party."
This reference to "numerous people" must have been included in the statement after careful consideration to stress that accountability does not end with Rahul's exit.
Rahul had made it clear that the party required an overhaul and status quo was not acceptable after such a disastrous performance. "Congress party must radically transform itself. It is a habit in India that the powerful cling to power, no one sacrifices power. But we will not defeat our opponents without sacrificing the desire for power and fighting a deeper ideological battle," he had written in his resignation letter.
It is surprising and goes against the Congress culture that some office-bearers still chose to continue. This includes many important functionaries, including general secretaries, state in-charge, state presidents, department heads, spokespersons and heads of frontal organisations. They have either presumed that they are not accountable or they fall in the category that Rahul described as "clinging to power".
Youth Congress president Keshav Chand Yadav resigned on Saturday night but sources revealed he was persuaded to step down following allegations of personal misconduct.
In his letter to Rahul, Yadav took full responsibility for the 2019 poll debacle and said: "I joined politics after being inspired by your vision for the development and welfare of India. It is just because of your revolutionary step to inculcate one of the finest democratic processes in Indian Youth Congress that a common man like me could make a stand in politics. Sir, as you are well aware that I toiled from being a social worker to block-level party worker and presently the national president of IYC (Indian Youth Congress)."
He added: "But now after giving a serious thought on the current political scenario and to stand by your fight and cause, I do hereby take the full responsibility of the 2019 electoral defeat and tender my resignation from my current post. I have always been and will continue to serve the party as a dedicated and responsible worker of the Congress."
The inside story appears to be entirely different as he had to be firmly told to quit after he ignored the initial nudge to go.
Scindia's resignation is a blow to Rahul's ambitious plan for Uttar Pradesh as he thought two dynamic leaders -– Scindia and Priyanka Gandhi Vadra – would rebuild the party in the key state before the next Assembly election.
His sudden exit also triggered speculation about Kamal Nath being in the reckoning for the Congress president's post. In that case, Scindia can be sent to Madhya Pradesh as chief minister.
But all these are still in the realm of speculation and the clarity bout the next president will come only after a few days when a consensus emerges. Those in the know expect the Congress Working Committee to meet this week to and end the deadlock so that further restructuring could be done before the campaign for the Assembly elections in some states starts formally.