Congress prods Modi on cash for MGNREGA
Party says scheme should be made more accessible with increased workdays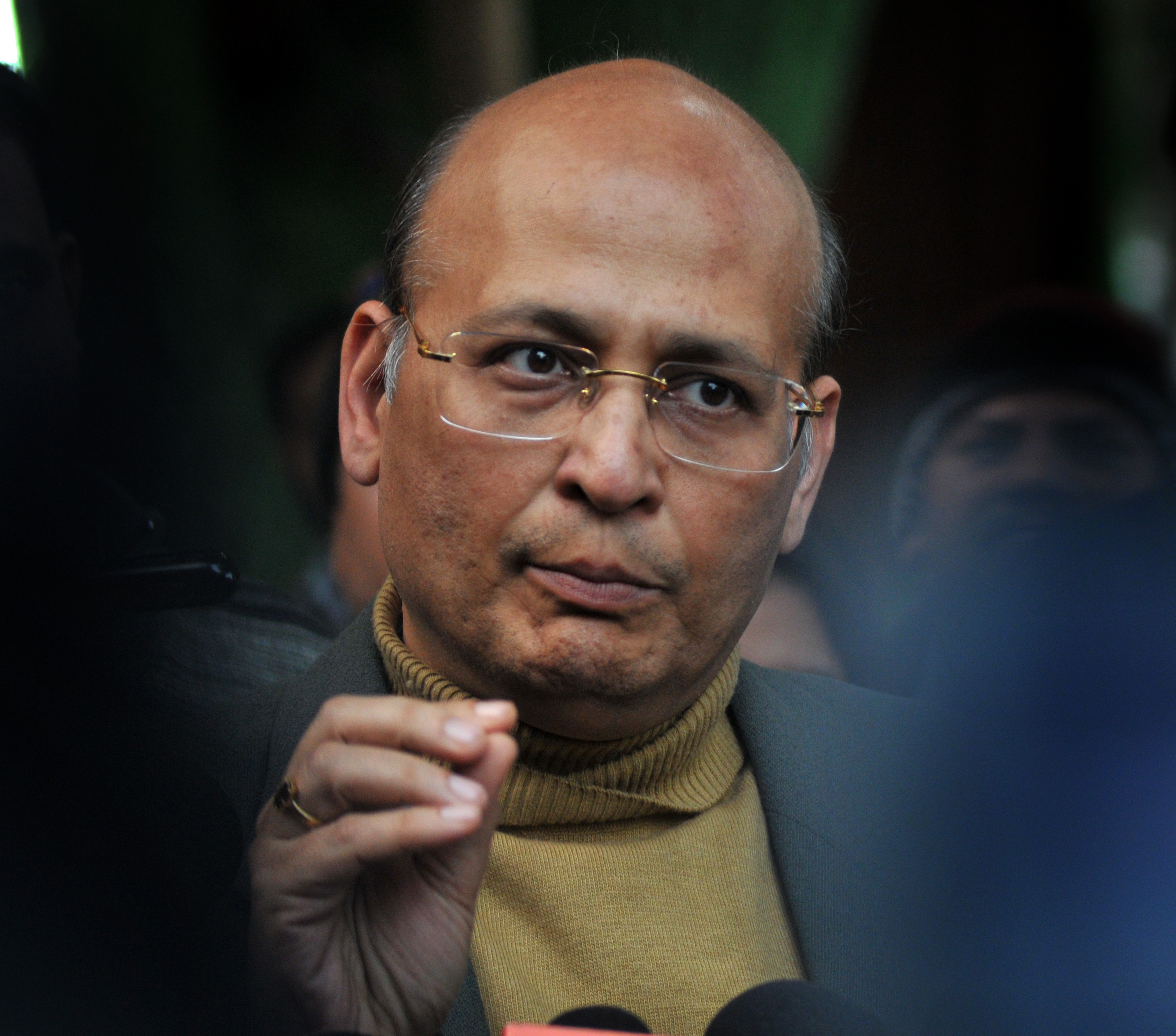 Congress spokesperson Abhishek Singhvi
File picture
---
New Delhi
|
Published 08.06.20, 11:23 PM
|
---
The Congress on Monday asked the Narendra Modi government to free the Mahatma Gandhi National Rural Employment Guarantee Act (MGNREGA) from the fetters of budgetary limits to ensure that whoever seeks work under the scheme gets it.
Arguing that the economic distress deepened by the pandemic and the lockdown necessitates such a step, Congress spokesperson Abhishek Singhvi said: "Having proved most efficacious in practical alleviation on the ground, MGNREGA need not have a budgetary limit at least for six to eight months. This must be made more accessible with increased workdays, preferably 200 in a year.
"The nature of work must be left to gram sabhas. The work sites should also be kept sanitised, social distancing norms be maintained and healthcare facilities be also arranged for the workers."
Stressing the importance of the scheme, Singhvi pointed out that in May alone, 2.19 crore households had sought work under the Act.
"Around 8 crore migrant workers are expected to relocate due to Covid-19…. What are the respective amounts that have been released to the states to cope with additional demand?"
The party also pointed out that Prime Minister Narendra Modi had ridiculed this scheme after coming to power for the first time in 2014.
Congress president Sonia Gandhi wrote an article in the Indian Express on Monday, saying: "A government that sought to denigrate MGNREGA, undermine it, has come to reluctantly rely on it. Along with the Public Distribution System put in place by an earlier Congress government, it is the mainstay for our poorest and most vulnerable citizens in preventing starvation and destitution wherever implemented in letter and spirit, especially in today's Covid-19 crisis."
Recalling that Modi sought to deride the scheme, Sonia said: "He attacked the Congress in a caustic speech in which he called it (the scheme) 'a living monument of your failure'. In the years since, the Modi government tried its best to throttle MGNREGA, hollowing it out and undermining it.
"But with the unrelenting pressure of activists, the courts and a vocal Opposition in Parliament, the government was forced to step back. In a characteristic reversal of course, it sought instead to give it a new appearance, by integrating it with the Prime Minister's pet programmes like Swachh Bharat and Pradhan Mantri Awas Yojana. These were passed off as reforms but in reality they were no more than a barely disguised dressing up of Congress party initiatives."
Appealing to the Prime Minister to rise above partisan politics and use the powerful mechanism to help the people, she added: "MGNREGA a shining example of a radical and rational systemic change. It is radical because it transferred power to the poorest of the poor and enabled them to escape hunger and deprivation. It is rational because it puts money directly in the hands of those who need it most. It has proved its worth in the years it has been in existence, even enduring six years of a hostile government."