Congress lauds moon mission, scientists
'Proud of each and everyone on the ISRO team'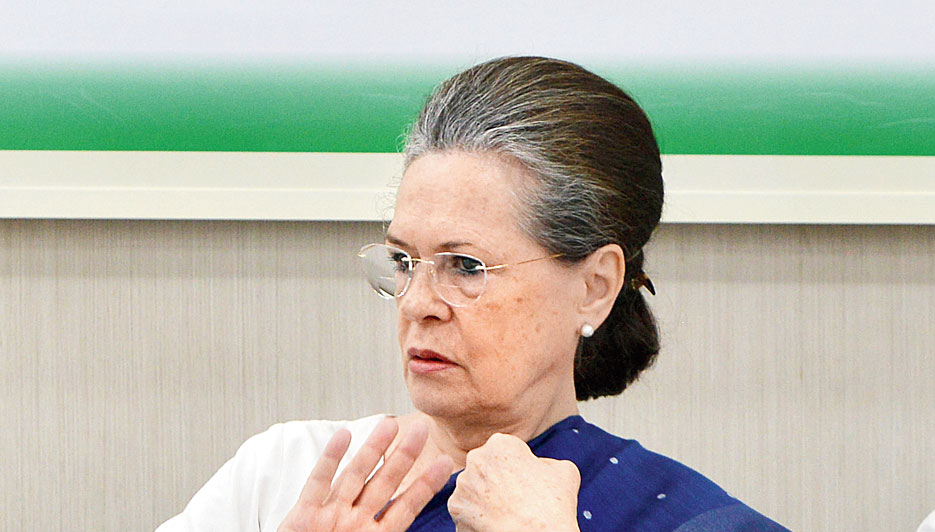 ---
---
The Congress leadership extended full support to India's space scientists and researchers after Saturday morning's snagged moon landing, describing the Chandrayaan-2 mission as "incredible and praiseworthy".
"We owe a great debt to Isro (Indian Space Research Organisation) and the brilliant men and women who staff it," party president Sonia Gandhi said in a statement.
"Your hard work and dedication has earned India a place in the league of space-faring nations and have inspired generations to reach for the stars."
She added: "It is a testament to their remarkable ability, goodwill and unique place in the heart of every Indian that the nation followed Chandrayaan-2's journey at every step, no matter the hour.
"Chandrayaan-2's journey may take us slightly longer but Isro's history is replete with examples of their determination in the face of seemingly hopeless odds. They never give up. I have no doubt that we will get there, if not today, then tomorrow; together as a nation."
Sonia didn't broach the point that it was the Manmohan Singh government that had approved the Chandrayaan-2 mission in September 2008.
She did, however, recall Isro scientists' success with 115 space missions, including Chandrayaan-1 --- India's first moon mission in 2008 --- and the Mangalyaan Mars orbiter mission of 2013. She said the nation was extremely proud of their successes.
Sonia said that no success was final and that every obstacle was a stepping stone to future success.
"Chandrayaan-2 has laid the foundation for achieving greater feats and the entire country awaits in anticipation for traversing the next frontier of space," she said.
Rahul Gandhi tweeted: "Congratulations to the team at ISRO for their incredible work on the Chandrayaan2 moon mission. Your passion & dedication is an inspiration to every Indian. Your work is not in vain. It has laid the foundation for many more path-breaking & ambitious Indian space missions."
Priyanka Gandhi Vadra tweeted: "Proud of each and everyone on the ISRO team. Setbacks are a part of the journey; without them, there is no success. The whole nation stands with you and believes in you."
Congress communications chief Randeep Surjewala said: "(The) Chandrayaan-2 mission is testimony that ISRO's scientists have traversed the new frontiers of space & made every Indian proud We see it as a new opportunity to surge ahead & reach greater heights. Future is only brighter to achieve new feats & heights!"