Congress Gujarat Rajya Sabha poll alert
The 2 seats fell vacant after Rajya Sabha members Amit Shah and Smriti Irani got elected to the Lok Sabha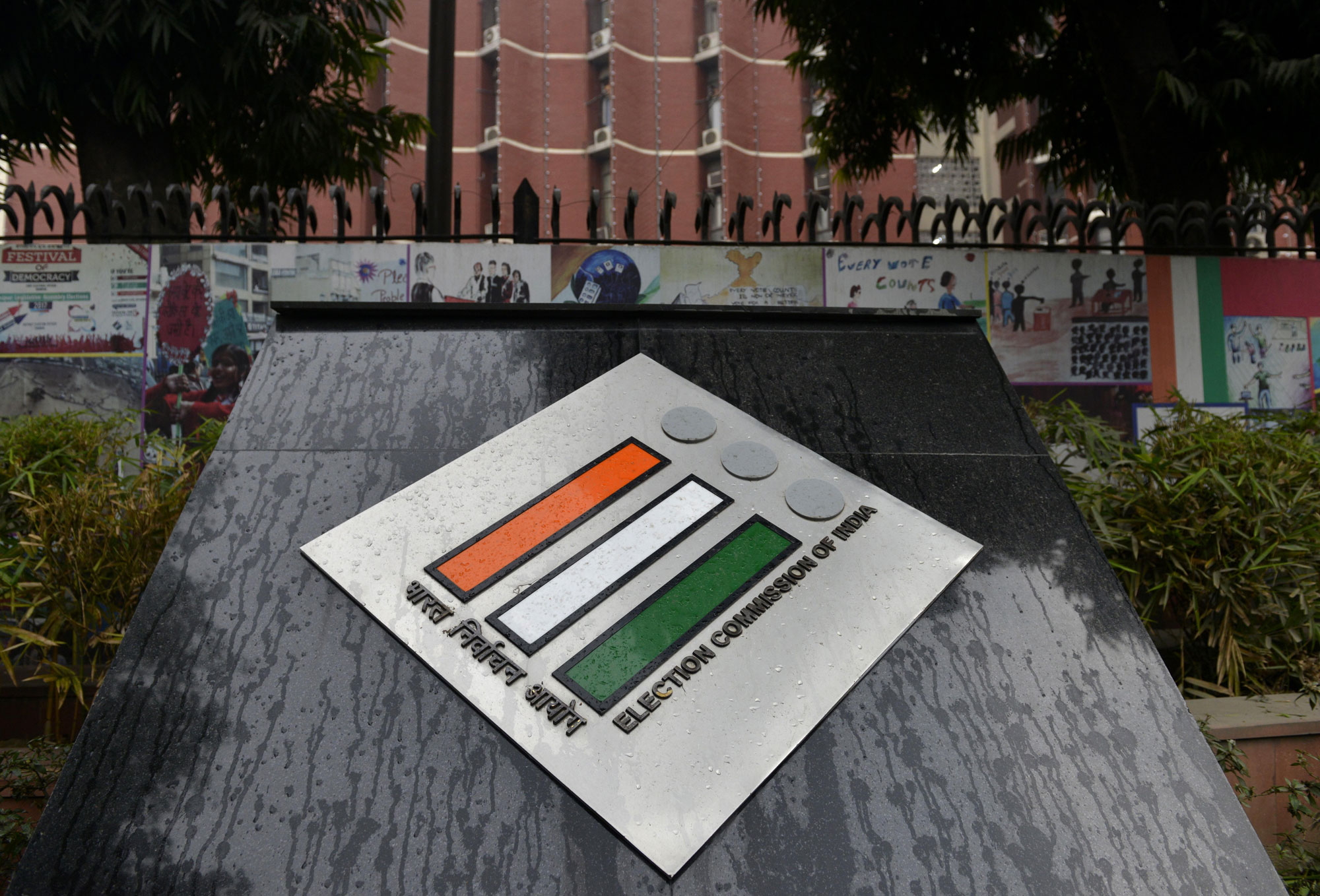 The Congress has sought time from the Election Commission to submit a petition on the matter.
Picture: Prem Singh
---
New Delhi
|
Published 14.06.19, 01:26 AM
|
---
The Congress on Thursday cautioned the Election Commission not to hold elections to the two vacant Rajya Sabha seats from Gujarat separately, fearful that such a move may be attempted to help the BJP.
These two seats fell vacant after Rajya Sabha members Amit Shah and Smriti Irani got elected to the Lok Sabha. If the two elections are held together, the numbers in the Gujarat Assembly entail that the Congress will win one. If they are held separately, the BJP is likely to win both.
Although no indication has arrived that the two elections might be held on different dates, the Congress has launched a pre-emptive strike at a time the Election Commission is being widely seen as too compliant to the government.
The Congress has decided to petition the Supreme Court if the commission — which the Opposition has publicly accused of failing to ensure a level playing field during the general election — decides to hold the two Rajya Sabha elections separately.
Suspicion is brewing within the Congress that the BJP may be preparing the ground for delinking the two seats by ensuring that Shah and Irani resigned their Upper House memberships on different dates. Shah's Rajya Sabha seat was declared vacant on May 28 and Irani's a day later. The Congress's fears stem from the BJP's desperation to improve its strength in the Rajya Sabha, as evident from the lengths the ruling party went to trying to defeat Congress leader Ahmed Patel in an Upper House election from Gujarat in 2017.
"They got elected to the Lok Sabha together; they got the certificate on the same day — May 24," Congress spokesperson Abhishek Singhvi told a news conference.
"If elections to fill the two seats are held separately, it will be a mockery of the constitutional ethos. Constitutional principles, traditions, norms — everything suggests the elections should take place together. (Their) separation will be illegal as well as amoral."
Singhvi added: "Any attempt to manipulate this to help the BJP will be resisted. I am not saying this has happened, but we are warning the Election Commission and the BJP not to surreptitiously try this. If elections are held separately, the ruling party will win both the seats as they have majority."
The Congress has sought time from the Election Commission to submit a petition on the matter.