Congress goes off TV debates
Some leaders questioned the boycott message arguing that no new situation had developed for such a reaction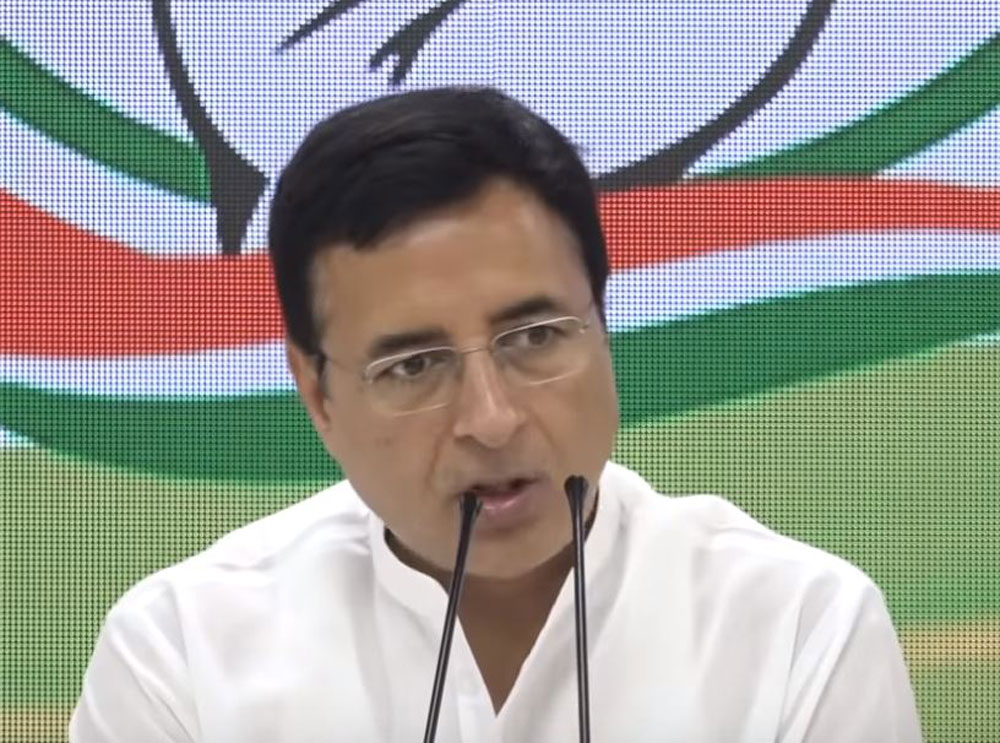 ---
---
The Congress has decided not to send spokespersons to television debates for a month, triggering speculation that the main Opposition party was boycotting the electronic media because of their brazen pro-Narendra Modi bias.
The leadership didn't specify any reason, diluting the possible impact of the boycott, even as many leaders said off the record the decision had been taken primarily because of the pending restructuring of the party's communications system.
The Congress, however, chose not to quell the speculation about a boycott as the decision was hailed on social media.
"The Congress has decided to not send spokespersons on television debates for a month. All media channels/editors are requested to not place Congress representatives on their shows," party communications chief Randeep Surjewala tweeted on Thursday morning.
Some leaders said the announcement should not have mentioned the specific time frame if it was a boycott as any review would normally depend on the attitude of the electronic media.
"If there is no remorse and the defamation of the Opposition and glorification of Narendra Modi continues unabated on television news channels, our boycott can be extended. One month is not final," a spokesperson said but asked not to be named.
Senior leaders refused to confirm the "boycott", saying the entire organisation would be restructured and even the communications department would see radical changes.
One leader, however, contested this line, saying: "There is no reason why seasoned spokespersons or senior leaders can't go to television channels to put across the party's point of view if the problem is maturity and efficacy of spokespersons."
Some leaders said there was certainly an element of protest against the violent anti-pposition stand of the electronic media and the party wanted to send out a firm message.
"While the media and most television anchors behave like cheerleaders for Modi and lynch mob for the Opposition in normal times as well, they are almost intolerable in this frenzy of triumphalism. Let them celebrate uninterrupted. We will raise the people's voice when normality returns," another leader said.
Some leaders, however, questioned the boycott message arguing that no new situation had developed for such a reaction.
"Whatever the media and the anchors are doing is not new," one of them said. "This has been happening for the past five-six years. We have grappled with this menace and we have to expose them by offering forceful counterarguments. We cannot vacate the entire media space for the ruling establishment."
Congress president Rahul Gandhi had pointed to "bias and fear" in the media over the past five years while party spokespersons had not been going to a few news channels for some time, publicly trying to shame them as "biased".
Many other Opposition leaders and activists too had given calls in the past for boycotting news channels. The Samajwadi Party has disbanded its media department and not been sending spokespersons to debates since the results were declared on May 23.