Rahul dares Modi to Rafale debate
The Congress chief said defence minister Nirmala Sitharaman had not answered his questions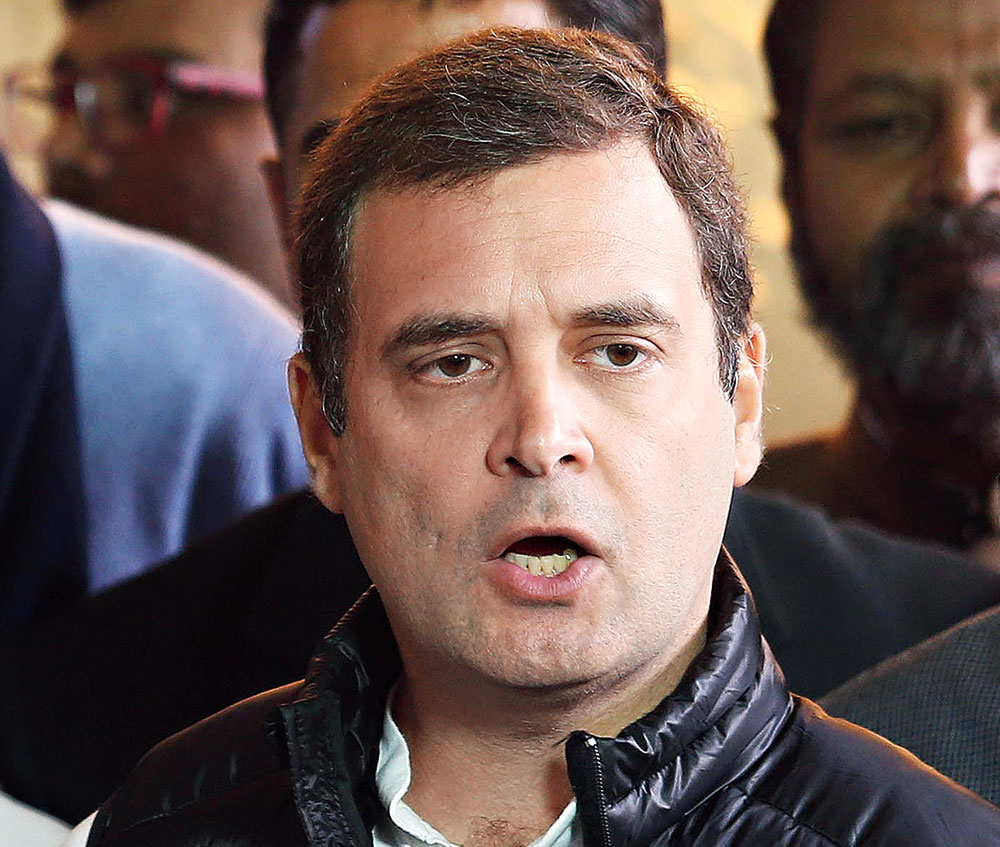 Congress president Rahul Gandhi outside Parliament.
(Prem Singh)
---
New Delhi
|
Published 07.01.19, 09:38 PM
|
---
Congress president Rahul Gandhi on Monday dared Prime Minister Narendra Modi to a direct debate on the Rafale deal, claiming he was too "scared" to come to Parliament and face questions.
"The defence minister is lying, not answering specific questions. The chowkidar (watchman, a tag Modi gave himself during the 2014 campaign) can't come to Parliament as he is scared to face questions," Rahul told reporters.
"He can't stand before us. I challenge him to have a debate with me for 15 minutes on Rafale. The country will know what is what."
On Monday, Congress member K.C. Venugopal moved a privilege motion accusing defence minister Nirmala Sitharaman of misleading the Lok Sabha by claiming projects worth Rs 1 lakh crore had been procured for the public-sector HAL.
The Congress alleges that HAL has fallen on bad days under Modi, and that the Prime Minister unilaterally took the Rafale offset contract away from it in favour of Anil Ambani's Reliance.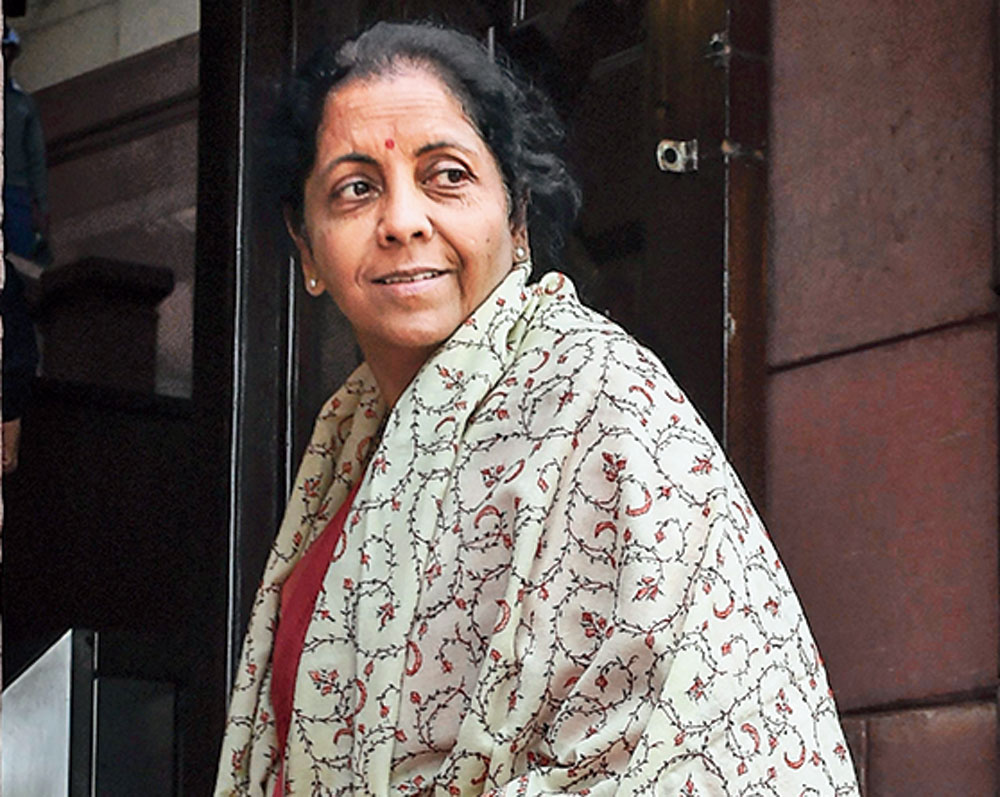 Sitharaman had said on January 4: "All of them put together, the total comes to Rs 1 lakh crore, which we have given for the HAL…."
On Monday, she clarified in the Lok Sabha: "I have received confirmation from HAL that during 2014-2018, contracts amounting to Rs 26, 570.80 crore have already been signed with HAL, and (that) orders approximately (worth) Rs 73,000 crore are in the pipeline. The details of these orders are placed. The documents clearly confirm the correctness of my statement... and the doubts raised in this regard are incorrect and misleading."
Rahul, however, said that technical evaluation of a project did not mean it had been granted, and that Sitharaman had "clearly lied".
"She lied on two-three other issues that day and didn't answer the simple question: When Modi did bypass surgery to create the new (offset) contract, did officials of (the) defence ministry and Indian Air Force object? Yes or no? Also, Rs 20,000 crore was paid to Dassault without delivery while dues of Rs 15,700 crore of HAL have not been cleared."
The Congress also fielded former defence minister A.K. Antony, who said: "This government rejected (the demand for) a JPC (joint parliamentary committee, on Rafale) because it had many things to hide."
He contested Sitharaman's argument that the UPA had done nothing for HAL and that the Modi government was enhancing its fortunes.
"When we left, HAL was flush with money. In 2015, the cash balance was Rs 17,671 crore. In 2014, HAL had Rs 16,800 crore. Now it has to borrow to pay salaries. The decline started under this government because they wanted to destroy the public-sector unit to create new private companies in the defence sector," Antony said. "So many ministers have tarnished HAL's image. They told the world it is incapable of producing fighter aircraft. HAL has manufactured 4,600 aircraft in the last 31 years. Anil Ambani has no experience in manufacturing or aircraft management."