Cong chases Vijayan for Kerala seat, but football legend ducks
Not that he dislikes politics or politicians... It's just that he does not like the idea of joining politics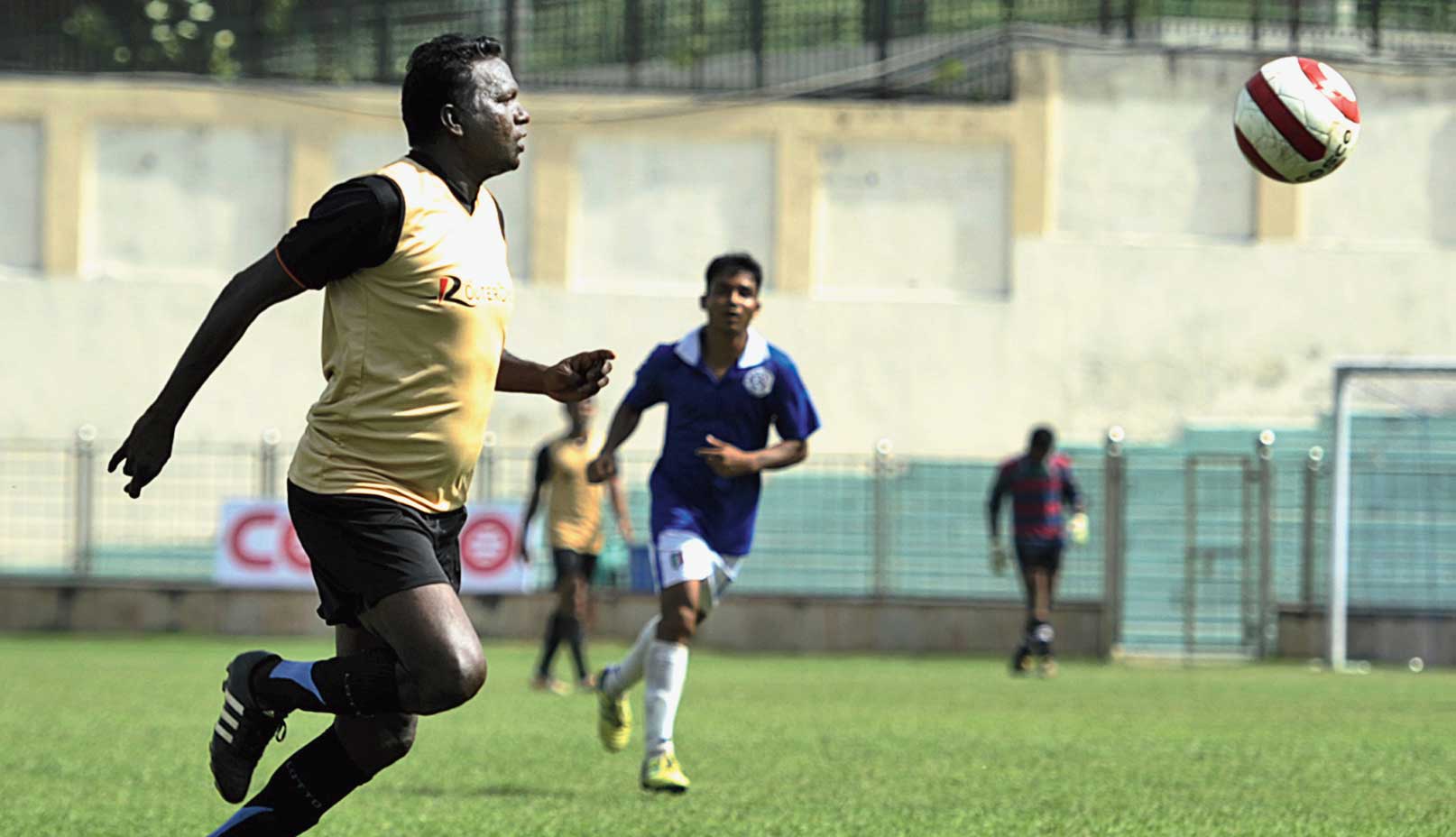 ---
---
I.M. Vijayan, once chased by India's top football clubs, is being pursued by the Congress, which wants to field him from Kerala in the Lok Sabha polls.
But the 50-year-old former forward, one of the best India has produced, is unwilling.
"People see me as I.M. Vijayan, footballer. I prefer it that way," the soft-spoken Thrissur resident told Malayalam channels on Saturday.
Vijayan clarified that he did not dislike politics or politicians, and cited how he had received help from both the state's leading parties, the CPM and the Congress.
"Everyone knows that (former Congress chief minister) K. Karunakaran had helped me get into the state police," he said.
"And when I returned to Kerala after playing for Mohun Bagan, then home minister Kodiyeri Balakrishnan (now CPM state secretary) helped me get back into the police."
But he said he didn't like the idea of joining politics. "I have a good job with the police. I can't imagine leaving all that (to join politics)," he said.
Congress sources said they would continue to pursue Vijayan as they wanted to field a popular candidate from the CPM bastion of Alathur.
Vijayan was hugely admired for his skills, acceleration and team ethic. Apart from being a police officer, he is also a national observer for football, appointed by the Union ministry of youth affairs.
The Congress had assigned Vijayan's friend and MLA Anil Akkara to speak to him. "I don't know why they thought of me. When they approached me, I clearly said I won't be able to contest," Vijayan said.
Asked whether he might join politics after retirement, he said: "I have five to six more years of service left. At the moment I can't say what I'm going to do after that."
Vijayan had started his 19-year professional career with the Kerala Police, for whom he played more than three years before signing up for Mohun Bagan. He also represented East Bengal, JCT Phagwara, FC Kochin and Churchill Brothers and played 79 matches for the national team over 15 years.
"He is very popular in Kerala because of his achievements; so we thought of fielding him. But it doesn't look like he is convinced," state Congress spokesperson Pandalam Sudhakaran told The Telegraph.
He said the CPM had always won from Alathur since the constituency, which straddles parts of Thrissur and Palakkad districts, was carved out in 2008.
"Since Vijayan is from Thrissur we thought it would be a good idea to field him," Sudhakaran said.
Vijayan has also acted in more than a dozen Malayalam films since 2001, when acclaimed filmmaker Jayaraj featured him in the lead role in Shantham.