Communication with Vikram lander lost
Isro lost communication with the Vikran lander of Chandrayaan-2 lunar mission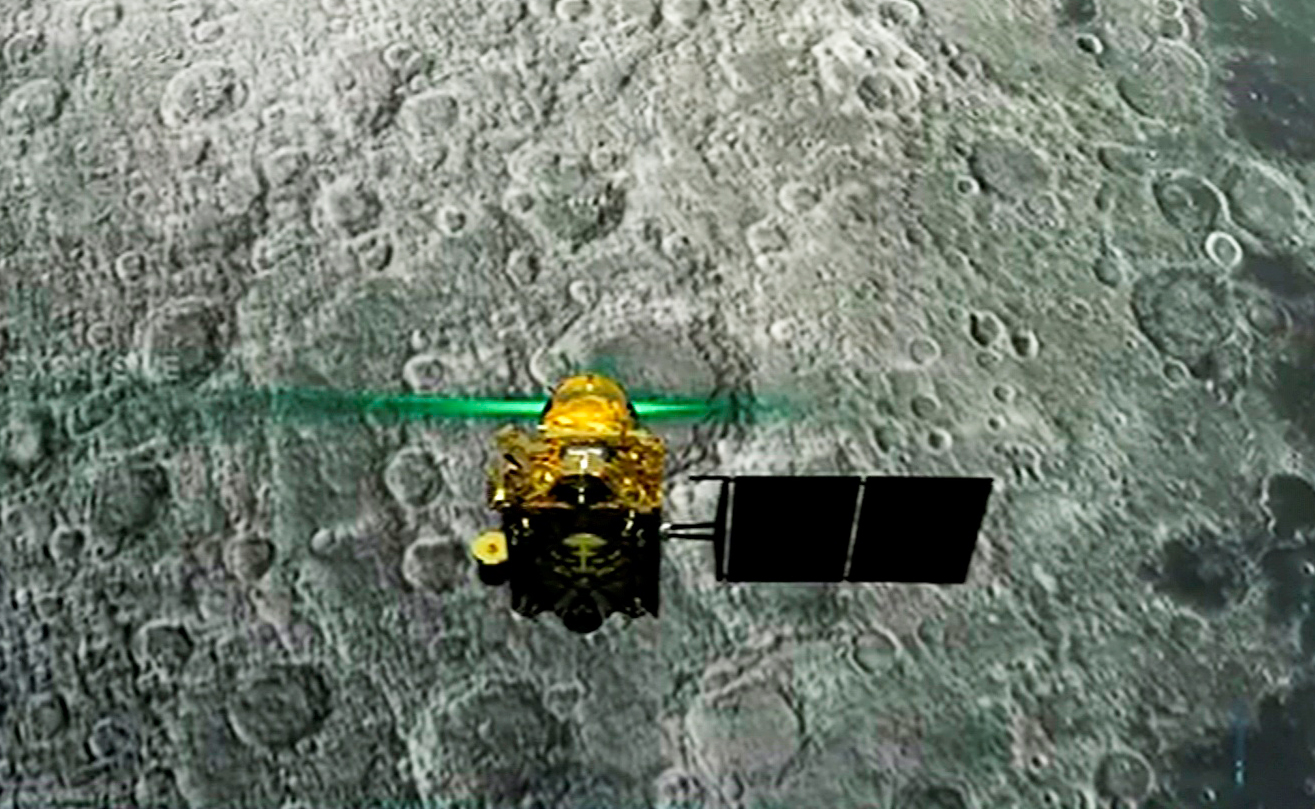 ---
---
Isro lost communication with the Vikram lander of Chandrayaan-2 lunar mission, the space research organisation said at 2.16am on Saturday.
"Data is being analysed," Isro chairman K. Sivan said.
Sivan read out a prepared text: "Vikram lander descended as planned up to an altitude of 2.1km and normal performance was observed. Subsequently, the communication from the lander to the ground station was lost. The data is being analysed."
The mission control at ISRO Telemetry and Command Network (ISTRAC) located on in Peenya industrial area off the city kept track of the whole event unfolding on their computer screens.
Mission control switched from anticipation to glum seconds after the pre-destined landing time of 1.53am on Saturday.
Prime minister Narendra Modi was among the dignitaries who witnessed the mission.
Further details on the mission would be known later when the space agency's chairman is likely address a media conference.