Coalition advice to Congress
He advised Congress's prospective allies not to put much emphasis on seat shares and expressed confidence that the next general election would see a series of state-specific alliances against BJP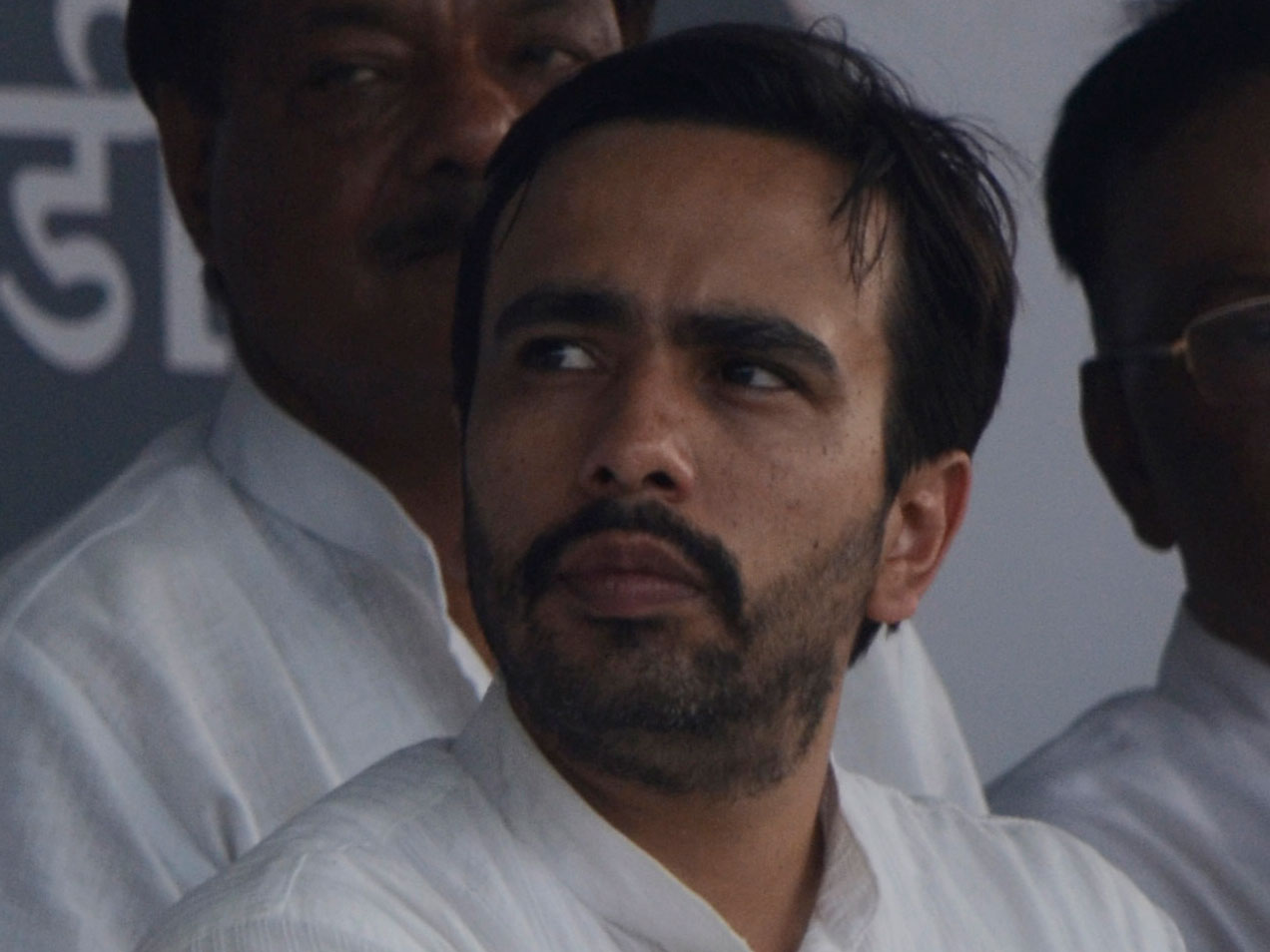 Jayant Chaudhary
File picture
---
New Delhi
|
Published 07.10.18, 10:02 PM
|
---
The Congress will have to be "most accommodating" and show respect and support for the smaller parties for a "true rainbow coalition" against the BJP to emerge, Rashtriya Lok Dal vice-president Jayant Chaudhary said on Sunday.
He, however, also advised the Congress's prospective allies not to put too much emphasis on individual seat shares and expressed confidence that the next general election would see a series of state-specific alliances against the BJP.
Chaudhary, son of RLD president Ajit Singh, was speaking days after Samajwadi Party president Akhilesh Yadav and Bahujan Samaj Party (BSP) chief Mayawati had dashed the hopes of Opposition unity at least for the November 28 Madhya Pradesh polls.
Mayawati on Wednesday rejected an alliance with the "arrogant" and "adamant" Congress for either the Rajasthan or the Madhya Pradesh elections, accusing Congress veteran Digvijaya Singh of sabotaging a seat understanding.
On Saturday, Akhilesh said the Congress had kept him waiting too long and that his party would contest the Madhya Pradesh elections alone or in alliance with the Gondwana Gantantra Party and the BSP.
Asked whether the Congress would have to be more accommodating of the regional parties, Chaudhary said it would.
"The Congress is the largest Opposition party in Parliament today. Definitely, it will have to be most accommodating and give respect and support to the smaller parties for a true rainbow coalition to emerge," he said.
"But also, to increase the size of the pie, I think all the partners will need to not stress on individual sizes as much."
Both Uttar Pradesh and Bihar have strong regional parties that are working together, Chaudhary said, adding: "This is the real mahagathbandhan."
The RLD has been advocating a "grand alliance" against the BJP in Uttar Pradesh ever since its candidate Tabassum Hasan won the Kairana Lok Sabha by-election in May with support from the Samajwadis, BSP and the Congress.
Chaudhary highlighted the farmers' march to Delhi last week and said the farm distress would be "a key issue" in his party's campaign.
He said the demands raised during the march had received huge support, especially on the issues of the rising costs of agriculture, debt relief and remunerative farm prices.
"In the past, there have been many social agitations in Delhi with a large number of people extending support. However, never (before) have we seen a government so fearful of opposing voices, dissent and a people's agitation," he said.
Chaudhary alleged that the BJP government was "adamant" about not allowing the farmers to enter the national capital, and that this showed its arrogance.
"I am confident that the attempt at stifling dissent by employing the state machinery, whether in terms of police lathis or other means, will be punished by the voters," he said.