Prompted by Rahul, Chhattisgarh steps up to fight SC order on tribals
Rahul asked CMs of Chhattisgarh and Madhya Pradesh to file review petitions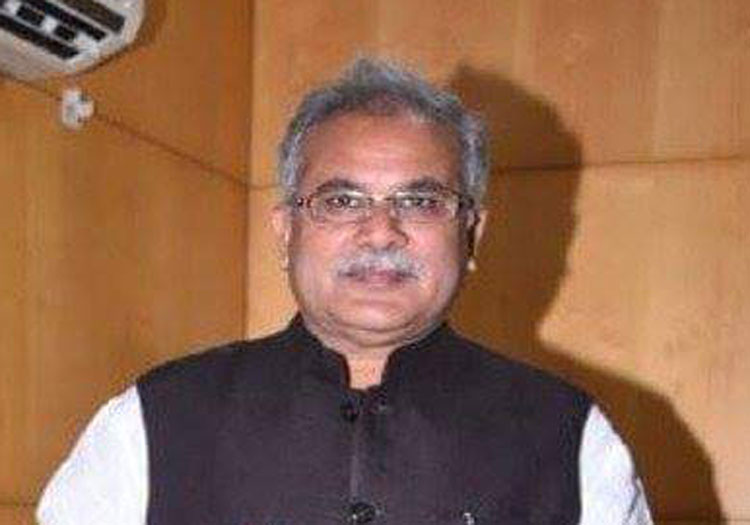 Chhattisgarh chief minister Bhupesh Baghel
Source: @bhupeshbaghel
---
New Delhi
|
Published 25.02.19, 09:44 PM
|
---
Chhattisgarh chief minister Bhupesh Baghel has declared full support for the tribal communities and decided to present the state's view on the eviction row in the Supreme Court.
Responding to Congress president Rahul Gandhi's letter, Baghel tweeted: "We stand shoulder-to-shoulder with our tribal brothers and sisters in the fight for 'jal, jungle & zameen'. Our lawyer will present our view in the Supreme Court in the next hearing. If needed, we will file a review petition as well."
Rahul on Saturday asked the chief ministers of Chhattisgarh and Madhya Pradesh to file review petitions against a Supreme Court order directing states to evict families of Adivasis and other forest-dwellers whose claims over forest land were rejected.
"The recent order of the honourable Supreme Court of India in Wildlife Trust of India & others vs. Union of India and others, deserves your urgent intervention," Rahul wrote in a letter dated February 23.
Rahul, who has publicly vowed to fight for the interest of tribals on several occasions, stressed that any action, including a review petition in the Supreme Court, should be taken "in order to pre-empt large-scale evictions".
Citing a status report of the tribal affairs ministry on the implementation of the Forest Rights Act, Rahul pointed out that less than 45 per cent of the individual forest rights and 50 per cent of the community forest rights claims were approved as on April 2018. He recalled that the ministry itself pointed out that forest staff often raised frivolous objections, leading to rejection.