CDS need of the hour, says ex-Army chief V.P. Malik
'Change in nature of conflict requires Army, Navy, Air Force to fight together'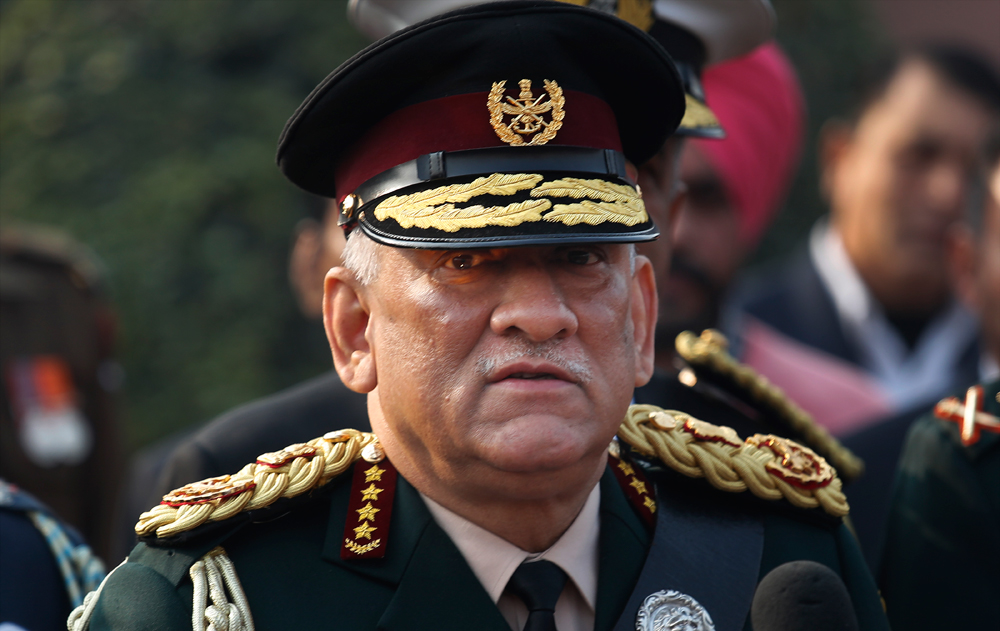 ---
---
The newly-created position of chief of defence staff (CDS) will hold the defence forces in good stead because of the changing nature of conflict which requires a concerted approach by the three armed forces, former Army chief Gen. V. P. Malik has said.
Malik, who was the chief of the army staff during the Kargil war, told Telegraph Online that the changed nature of conflict needs the Army, Navy and Air Force to fight together.
"There is a big change, primarily because nature of conflict has changed. And nature of conflict that we have to fight in the current environment and future environment requires all three services fighting together and not as single services. It requires greater synergy, harmony and having a combined military strategy," Malik said.
"Today if there's any conflict situation you have to apply all the three services optimally. It is not a question of an army fighting battle or a navy fighting battle. You have to look at the strategy bringing all three together," he said.
Asked about internal political ramifications of the new position, Malik said he did not see any coming since the decision was taken with the consent of the chiefs of the three armed forces.
"I don't see that happening because all the three services… have themselves agreed to have a chief of defence staff. And people who are considered at that level are very senior and very mature people and they understand the nature of conflict and they themselves have decided that it is time for us to have a chief of defence staff. I don't see much problem, gradually you'll see it functioning. It'll take a little time for the adjustment to take place," he said.
Gen. Bipin Rawat assumed the office of chief of defence staff on Wednesday as its first incumbent.
The post was created as per recommendations of the Kargil Review Committee, which was formed after the Kargil war. The committee was headed by K. Subrahmanyam.
Rawat assumed the office after his term as the Chief of Army Staff ended on December 31.
The ministry of defence, in a statement released on Wednesday, said the CDS will be "Principal Military Advisor to the Raksha Mantri on all Tri-Services matters" and will head the Department of Military Affairs, also created last month.
"The CDS will have a key role in ensuring optimum utilisation of allocated budget, usher in more synergy in procurement, training & operations of the Services through joint planning and integration. The CDS will facilitate indigenisation of weapons and equipment to the maximum extent possible while formulating the overall defence acquisition plan for the three Services," it said.