CBSE higher fees for faster affiliation
The move drew criticism that the national board was commercialising education through 'tatkal' service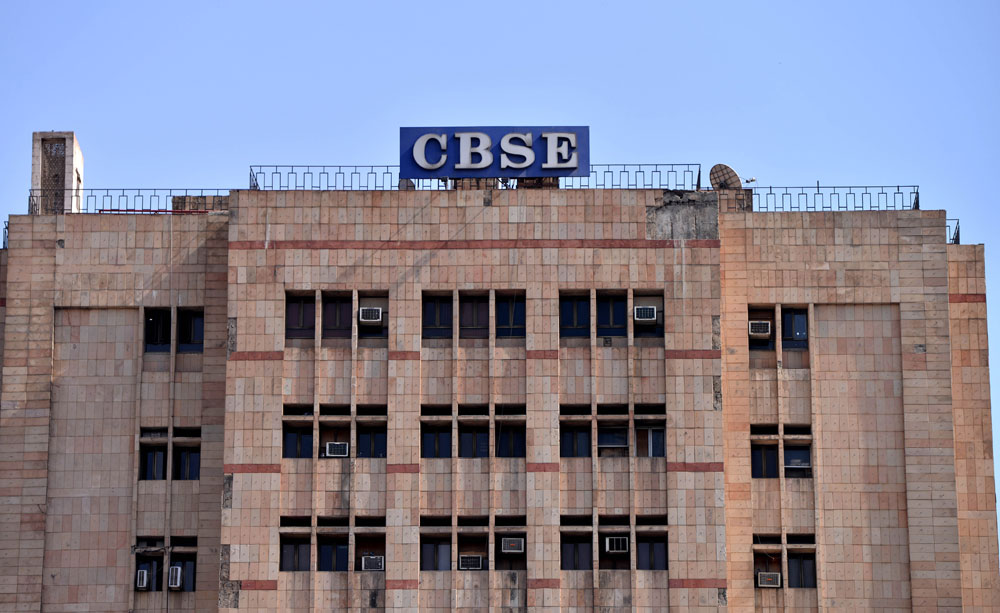 The CBSE office in New Delhi
Picture by Prem Singh
---
New Delhi
|
Published 03.04.19, 11:59 PM
|
---
The Central Board of Secondary Education has rolled out higher rates that schools would have to pay for faster affiliation and approval of additional subjects, drawing criticism that the national board was commercialising education through "tatkal" service.
Lawyer and educationist Ashok Agrawal and several principals told The Telegraph that schools would eventually pass on the burden to parents if they decide to go for quicker affiliation, which would cost them three to four times the fees charged for normal applications.
The board announced the higher rates through a circular that CBSE secretary Anurag Tripathi issued this week on "addition of fee/penalty provisions in affiliation bye-laws 2018".
The CBSE had in October last year issued revised bye-laws detailing different rates for various categories of affiliation.
The circular does not say how fast the affiliation would come but mentions the words "preponement of session" (additional fee), which means the process would be fast-tracked on request.
Under the regular approval process, a school has to apply a year in advance — that is before March 2019 for affiliation from the 2020-21 session. The charge is Rs 1.5 lakh for a fresh provisional affiliation up to the secondary level.
According to the circular, schools have to pay Rs 5 lakh for speedy approval, that is if they apply after March for affiliation from the following year.
The document also mentions "on-demand affiliation" — or immediate affiliation — against a charge of Rs 10 lakh for Indian schools.
"This is a kind of tatkal service which is nothing but commercialisation. Ultimately, the parents will be the victims," Agrawal, the lawyer and educationist, said.
The new circular says if a school wants permission to include an additional subject, apart from those under the regular scheme, it would have to pay the board Rs 1 lakh — up from the Rs 5,000 now.
Two principals said that schools are not allowed to increase tuition fees in Delhi and would find it difficult to meet the demand for additional subjects. "If students want to study some additional subject, it should be allowed with a nominal fee. Why should the school pay Rs 1 lakh? This is wrong," one principal said.
Nearly 20,000 schools are affiliated to the CBSE.
A CBSE source said the board used to earn a lot of revenue when it conducted entrance tests like the JEE-Main, NEET and the UGC-NET. Now all these tests have been transferred to the newly created National Testing Agency from this year, and the board needed to keep up its revenue generation through enhancing affiliation and approval changes.
Board chairperson Anita Karwal sought to play down the issue. "There are a few schools that don't apply on time. This fee structure is for those schools which apply after the expiry of the scheduled time," she said. Karwal said the board was charging additional fees for speedy service to late applicants.