Caste no bar: Kejriwal extends scholarship for SCs to all economically weaker sections
The Delhi chief minister also increased the scholarship amount from Rs 40,000 per candidate to Rs 100,000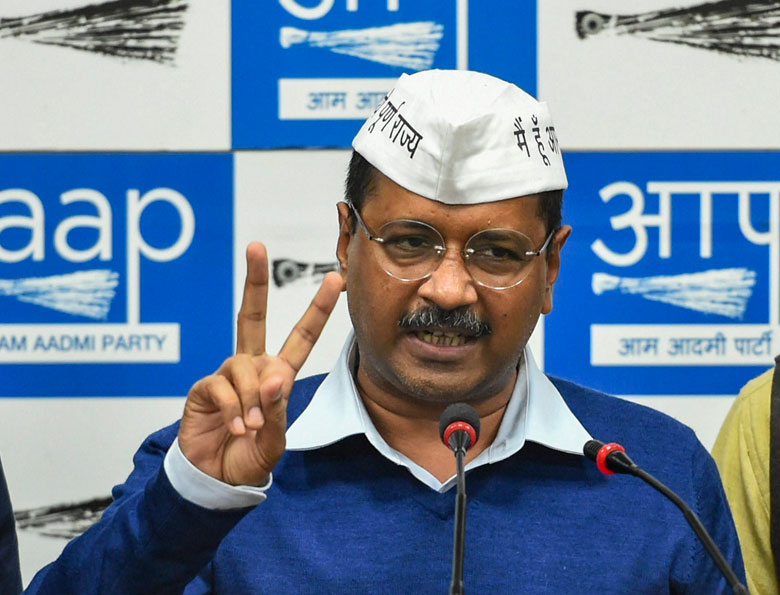 ---
---
The Arvind Kejriwal-led Delhi government on Tuesday extended a scholarship scheme specifically started for Scheduled Caste students to aspirants of all categories who came from families earning less than Rs 8 lakh annually.
Last year, the Jai Bhim Mukhyamantri Scholarship Scheme, named after Dalit icon Bhim Rao Ambedkar, was floated for financing coaching for higher education and competitive examinations aspirants among Scheduled Castes.
Kejriwal seems to to have taken a leaf out of the BJP's Economically Weaker Sections policy in an approaching Assembly election season. Assembly elections will be held in Delhi in February next year.
'Other than students from the SC category, there were many other who were bereft of the benefit. We don't want any child to lag behind in his education because of being poor.... Now apart from SCs, Students from the ST, OBC background, and those who are not financially strong will be able to benefit from the scheme," Kejriwal said.
The Delhi chief minister also increased the scholarship amount from Rs 40,000 per candidate to Rs 100,000.
Addressing a news conference, Kejriwal said the government decided to relook at the scheme and came up with the changes. "During implementation of the scheme, we found that Rs 40,000 was not enough," he said, trying to explain the increase in the amount.
The scholarship is given to help students afford coaching for civil services, MBA, SSC, engineering and other exams.
Asked about the funds earmarked for the scheme, Kejriwal replied that the money will be sufficient, but gave no figure.
Over the months, AAP seems to have shed reservations about income-based quota and is now championing it.
Earlier in the year, Kejriwal had expressed doubts at similar EWS quota scheme proposed by the BJP-led Union government.
According to news reports published then, he had tweeted that the scheme was an oblique way to end caste-based reservation and that the move was "very dangerous'. The tweet, however, cannot be located on Kejriwal's Twitter timeline now.
Announced merely months before the general election, AAP leader Sanjay Singh had called the 10 per cent EWS quota proposal an "election stunt", but otherwise agreed with the policy.