Call for march from PoK to Srinagar
The pro-azadi JKLF said the march was scheduled to take off from Bhimber in PoK to Srinagar via Chakothi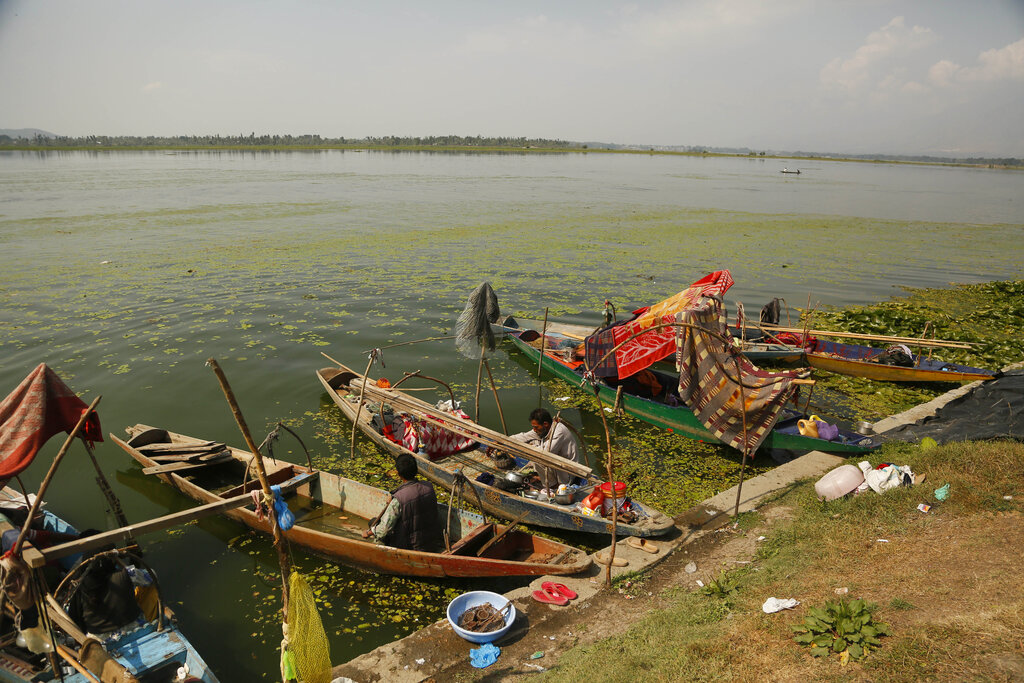 A Kashmiri fisherman cooks food inside his anchored boat on the shore of the Dal Lake in Srinagar on Wednesday
AP
---
Srinagar
|
Published 03.10.19, 08:55 PM
|
---
The Jammu and Kashmir Liberation Front (JKLF) has called for a march from Pakistan-occupied Kashmir to Srinagar on Friday.
The pro-azadi JKLF said the march was scheduled to take off from Bhimber in PoK to Srinagar via Chakothi.
"Kashmiris have a legal and democratic right to peacefully cross the ceasefire line. The secretary-general of the UN, including permanent members of the Security Council, and many major nations have been informed of the march on October 4," Zafar Khan, chairman of the diplomatic bureau of the JKLF, said in an emailed statement.
"We have impressed upon Indian and Pakistani armies not to cause any physical harm or create obstacles in the path of the peaceful procession on either side of the line," it said.
The JKLF had announced a similar march in the early 1990s when several lives were lost in firing by the Pakistani army. It is not clear whether Pakistan will allow the protest this time.
Civilian killed
A civilian was killed at Uri in Baramulla when the Pakistan Army violated the ceasefire on the LoC, an Indian official said. He said the civilian was working as a porter with the army. "We are collecting more details on the incident," he added.