Cabinet expansion triggers resentment in Karnataka BJP
Reaction stems over the omission of some of the defectors who helped the party return to power nearly two years ago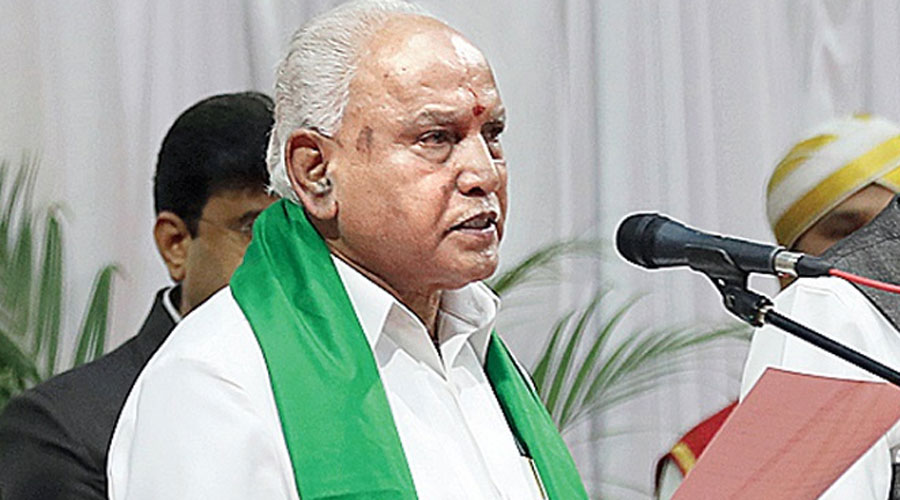 ---
---
A much-awaited cabinet expansion has triggered widespread resentment in the Karnataka BJP over the omission of some of the defectors who helped the party return to power nearly two years ago.
While several defectors have been accommodated in earlier cabinet expansions, Congress turncoats N. Munirathna and Mahesh Kumathalli, and A.H. Vishwanath, who switched to the BJP from the JDS, were left empty-handed following Wednesday's swearing-in.
Veteran BJP lawmakers Umesh Katti, A. Angara, Aravind Limbavalli, Murugesh Nirani and C.P. Yogeshwar were among those sworn in as ministers. R. Shankar, an Independent who joined forces with the BJP on the promise of a cabinet berth, and M.T.B. Nagaraj, who had defected from the Congress, were also accommodated.
"They say Munirathna and I face court cases and hence cannot be taken into the cabinet. But Yogeshwar is facing cheating cases. He is a fraud who has cheated many people by promising housing sites," Vishwanath, who is a member of the Legislative Council, said.
"Yogeshwar did not have to sacrifice anything. He used to carry our bags when we moved around and you make him a minister," Vishwanath told reporters. "Is this about any blackmail plot? Has he got anything on you?" Vishwanath asked the chief minister, referring to B.S. Yediyurappa and Yogeshwar.