Bundelkhand dacoit and in-law die in ransom gang war
Dispute over sharing the ransom amount the family of an abducted farmer had paid up for his release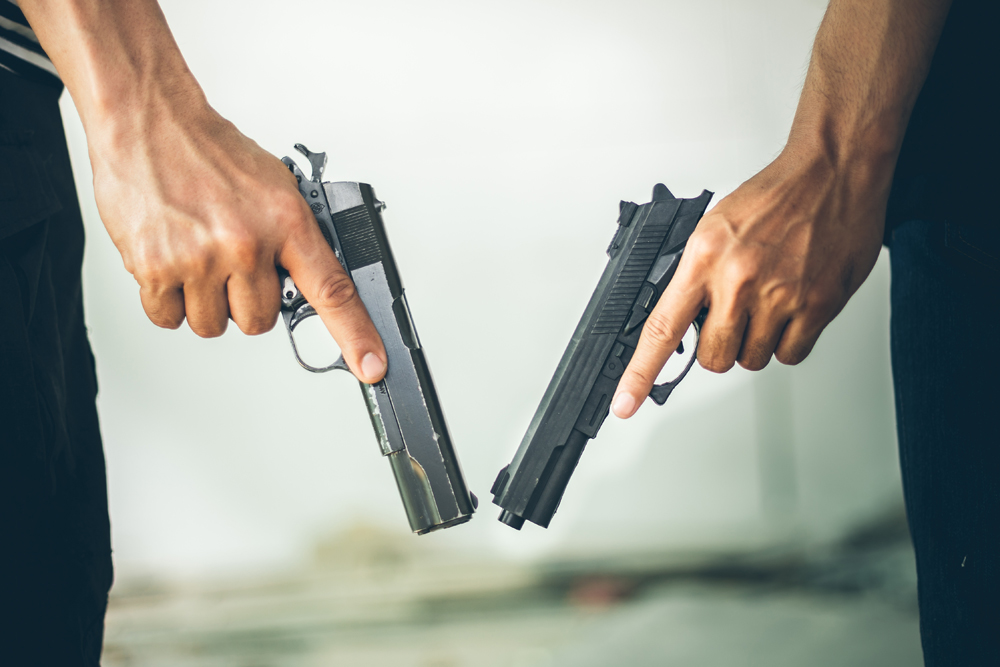 ---
Lucknow
|
Published 16.09.19, 10:20 PM
|
---
A dreaded dacoit of the Bundelkhand region and his brother-in-law died on Sunday night in a shootout with another gang, apparently over a dispute over sharing the ransom amount the family of an abducted farmer had paid up for his release.
Babuli Kol, 36, and his brother-in-law Loveles Kol, 30, were killed in the Chamri forest area between Chitrakoot in Uttar Pradesh and Satna in Madhya Pradesh, police said.
Satna superintendent of police Riyaz Iqbal and his counterpart in Chitrakoot, Manoj Kumar Jha, confirmed the deaths and said the bodies of the two dacoits were taken to Majhgaon police station in Madhya Pradesh and then sent for the post mortem.
Babuli had a cash reward of Rs 6 lakh on his head in Uttar Pradesh and Madhya Pradesh. Loveles, a member of Babuli's gang, carried a reward of Rs 1.5 lakh.
A police officer claimed that Babuli and Lale Kol alias Lali of the other gang had kidnapped a Satna farmer last week and collected Rs 6 lakh as ransom from his family.
"A dispute arose over who should get how much out of the ransom money. As Babuli was demanding more than 50 per cent (of the amount), a gun battle started between the two gangs in which Babuli and Loveles sustained bullet injuries and died in the forest. A joint police team from Madhya Pradesh and Uttar Pradesh found the bodies during a combing operation on Monday morning," a police officer said in Lucknow.
Babuli had over a 100 cases of murder, loot and kidnapping for ransom lodged against him in the two states in the last 10 years.
Awadhesh Narayan Dwivedi, the farmer, was kidnapped from his house in Harseda village in Satna district on September 7. Babuli's gang had demanded Rs 6 lakh as ransom, which the farmer's family members had handed over last Friday. Dwivedi had returned home safely the same day.
Madhya Pradesh police had later arrested Hanuman Singh and Ram Mani Tripathi of the same village for helping the dacoits kidnap the farmer and collect the ransom amount.