BJP targets Vadra again
Robert Vadra will surely go to jail. The way he has harmed the country, he will surely be punished: BJP spokesperson Sambit Patra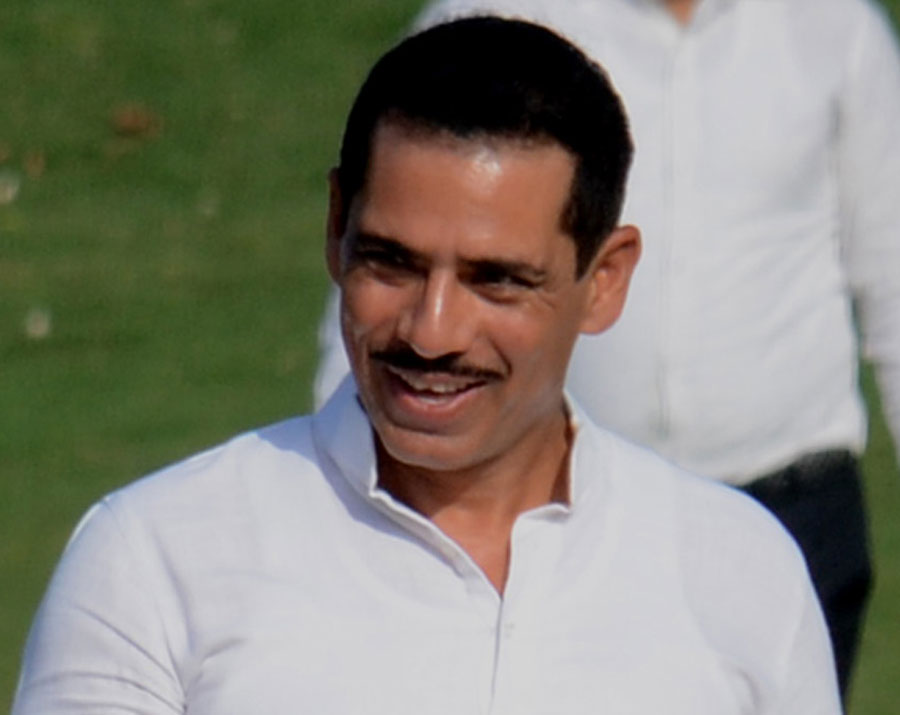 Robert Vadra
Source: File picture
---
New Delhi
|
Published 25.09.18, 09:24 PM
|
---
The BJP on Tuesday said Sonia Gandhi's son-in-law Robert Vadra would "surely go to jail" and accused the "Gandhi parivar" of having looted the country, as the party sought to deflect attention from the snowballing Rafale controversy.
"Just wait, Robert Vadra will surely go to jail. The way he has harmed the country, he will surely be punished…. The entire Gandhi family has looted the country and those who have looted the country will not be spared," spokesperson Sambit Patra said.
Patra had been asked why the BJP government had not acted against Vadra in the last four years despite claiming evidence of corruption against Priyanka Gandhi Vadra's husband.
He said the BJP government would act against Vadra and others according to the law and not pursue the politics of vendetta.
Patra continued with the BJP's new offensive against Vadra, dragging his name into the Rafale controversy as the party had done on Monday too, in what was seen as a diversionary tactic following former French President Francois Hollande's comments on the jet deal.
The BJP had on Monday alleged that the UPA government had scrapped the Rafale deal because the French firm declined to choose the firm of Vadra's arms-dealer friend Sanjay Bhandari as its offset partner.
The BJP spokesperson alleged that Vadra and Bhandari were close friends and had shared business interests and claimed the UPA government had wanted the two as middlemen in the Rafale deal with Dassault Aviation.
The question on why Vadra had not been arrested in the last four years had come in this context.
The BJP leader presented details of alleged bribes — including a flat in London — Bhandari had given to Vadra in a bid to establish a corruption link with the high-profile brother-in-law of Congress chief Rahul Gandhi. Patra claimed Vadra had a finger in every deal during the UPA regime.
He claimed the CBI had during a 2016 raid seized "important documents" related to the purchase of Rafale fighter jets from Bhandari's residence and said that showed the Congress's intention. "Rafale documents were recovered from Robert Vadra's close friend Sanjay Bhandari during a raid in 2016 at his house; how did these confidential documents reach there?" Patra asked.