BJP leader killed in Uttar Pradesh 'over panchayat polls'
Dayashankar Gupta, 45, the divisional vice-president of the party unit of Tundla, was walking home around 8pm when three motorbike-borne assailants fired at him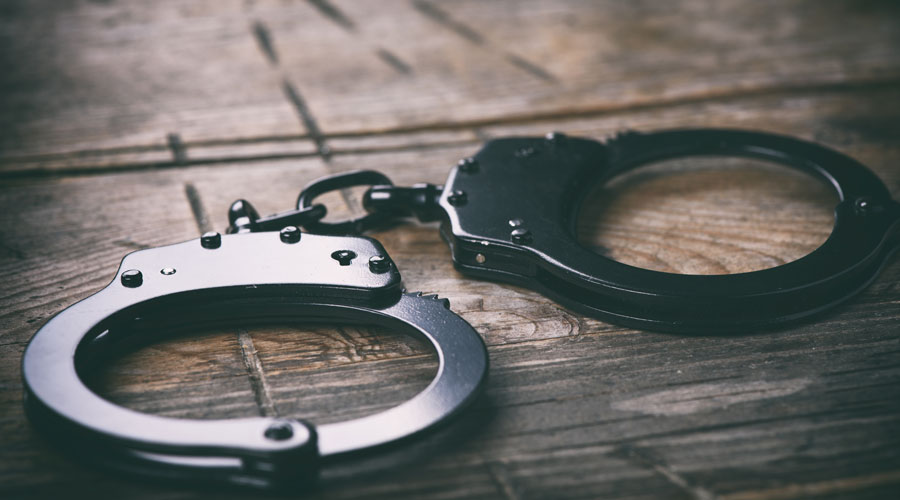 ---
|
Lucknow
|
Published 18.10.20, 01:47 AM
---
A BJP leader was shot dead in Uttar Pradesh's Firozabad district late on Friday night allegedly following a dispute over contesting panchayat elections, lengthening the list of politicians from the party to have been murdered in the state in the past year.
Dayashankar Gupta, 45, the divisional vice-president of the BJP unit of Tundla, was walking home after closing his building materials and grocery shops around 8pm when three motorbike-borne assailants fired at him. He suffered bullet injuries in his chest and died an hour later at a hospital in Agra.
Police have arrested three persons belonging to one family on the basis of Gupta's dying declaration. Among them are Viresh Tomar, a school owner, and his relative Devendra Singh Tomar, a medicine seller.
Atul Gupta, the younger brother of the deceased, said: "The Tomar family had been mounting pressure on my brother not to seek a ticket for the upcoming panchayat election in the area as one of them wanted to contest. They had threatened my brother with consequences."
The Guptas said Viresh and Devendra wielded influence in multiple political parties.
"They used to work for the Samajwadi Party earlier but began attending meetings of the BJP when it came to power in 2017 in Uttar Pradesh," a family member of Gupta said on the condition of anonymity.
The BJP denied having any links with the accused. Manvendra Pratap Singh Lodhi, the district BJP president, said: "The murder of Gupta is unfortunate. The police must take the harshest action against the killers."
Mukesh Chandra Mishra, the superintendent of police of Firozabad, said: "We are close to cracking the case as the arrested accused have provided some leads."
Earlier on September 17, Sanjay Singh, 45, a doctor who ran a small hospital in Bareilly town, was killed in his sleep by three men. Singh was the district vice-president of the Hindu Yuva Vahini, a private militia of chief minister Yogi Adityanath. The police had arrested two persons and cited personal reasons for the murder.
Sanjay Khokhar, a Rashtriya Swayamsevak Sangh member and former BJP president for Baghpat, was shot dead on August 11. Ranjeet Bachchan, a Vishwa Hindu Mahasabha president, was shot dead by motorcycle-borne assailants in Lucknow on February 2.
Kamlesh Tiwari, a leader of the Hindu Mahasabha and national president of the Hindu Samaj Party, was shot in his office at Lucknow on October 18 last year. His death spawned many conspiracy theories, including one with a communal and terrorist angle. Three suspects were arrested.
Sandeep Nagar, a Hindu Yuva Vahini activist from Gautam Buddha Nagar, was stabbed to death and hung from a tree on November 27 last year. The police have yet to crack the case.
Rakesh Sharma, divisional general secretary of the BJP's Hapur unit, was shot dead on September 9, 2019. One arrest was made at that time.
Kapoor Singh alias Kallu, a BJP leader in Kanpur, was shot dead on September 5 last year along with his friend Bachha Singh Gaur. Two persons were arrested.
Sompal Saini, an RSS official from Habibpur area of Muzaffarnagar, was shot on August 29 last year. One arrest was made.
Surendra Singh, a BJP leader from Amethi, was shot dead in front of his home in village Baraulia on May 26 last year. Three accused were arrested.