BJP flexes Masood muscle
The development could not have come at a better time for the BJP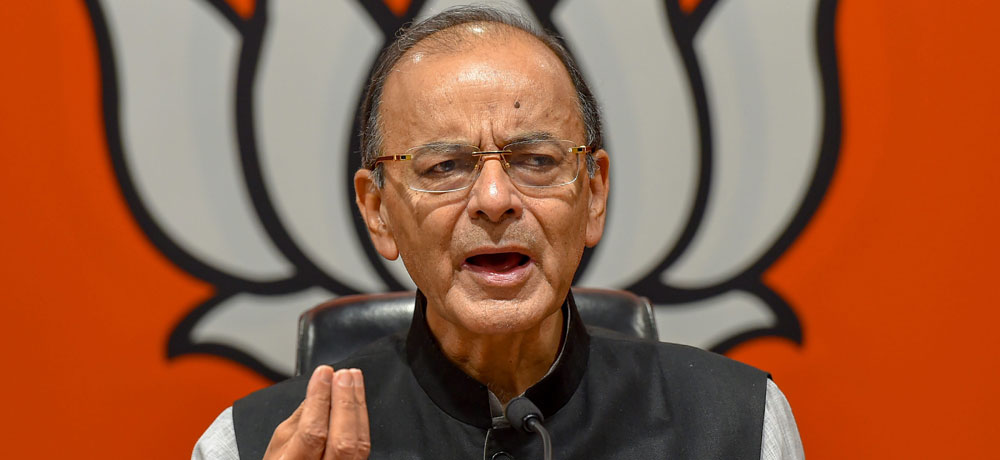 ---
---
The declaration of Masood Azhar as a global terrorist could not have come at a better time for the BJP.
It has given the ruling party the opportunity to flag the development — in the middle of the general election — as an achievement made possible because of Prime Minister Narendra Modi's strong leadership and foreign policy.
The BJP, which has been running a campaign around a muscular brand of Hindutva nationalism under Modi, is sure to add the latest development to its arsenal for the remaining three phases of polling, mostly in the Hindi heartland states.
"India stands vindicated. Masood Azhar is now a global terrorist. India is in safe hands. This marks a high point for the Prime Minister's foreign policy," finance minister Arun Jaitley tweeted.
The official Twitter handle of the BJP sought to project the development as a "historic success".
"Modi hai to mumkin hai," the party tweeted, reviving the campaign that Modi makes the impossible possible.
Party leaders appeared joyous and claimed the development would generate a fresh wave and help bring Modi back to power and the party repeat its 2014 performance when it swept the heartland states.
Polling in states like Madhya Pradesh, Rajasthan, Uttar Pradesh, Bihar, Jharkhand, Punjab, Himachal Pradesh, Haryana and Bengal are due in the remaining three phases, and party managers felt the "historic success" of getting Masood declared a global terrorist would have a big impact.
"The declaration of Azhar Masood as a global terrorist is a clear signal of India getting strengthened. The world today takes India's words seriously and accepts it due to Narendra Modi's leadership and his diplomatic efforts," railway minister Piyush Goyal tweeted.