BJP appoints Nadda working president
The BJP has never had a working president since its inception in 1980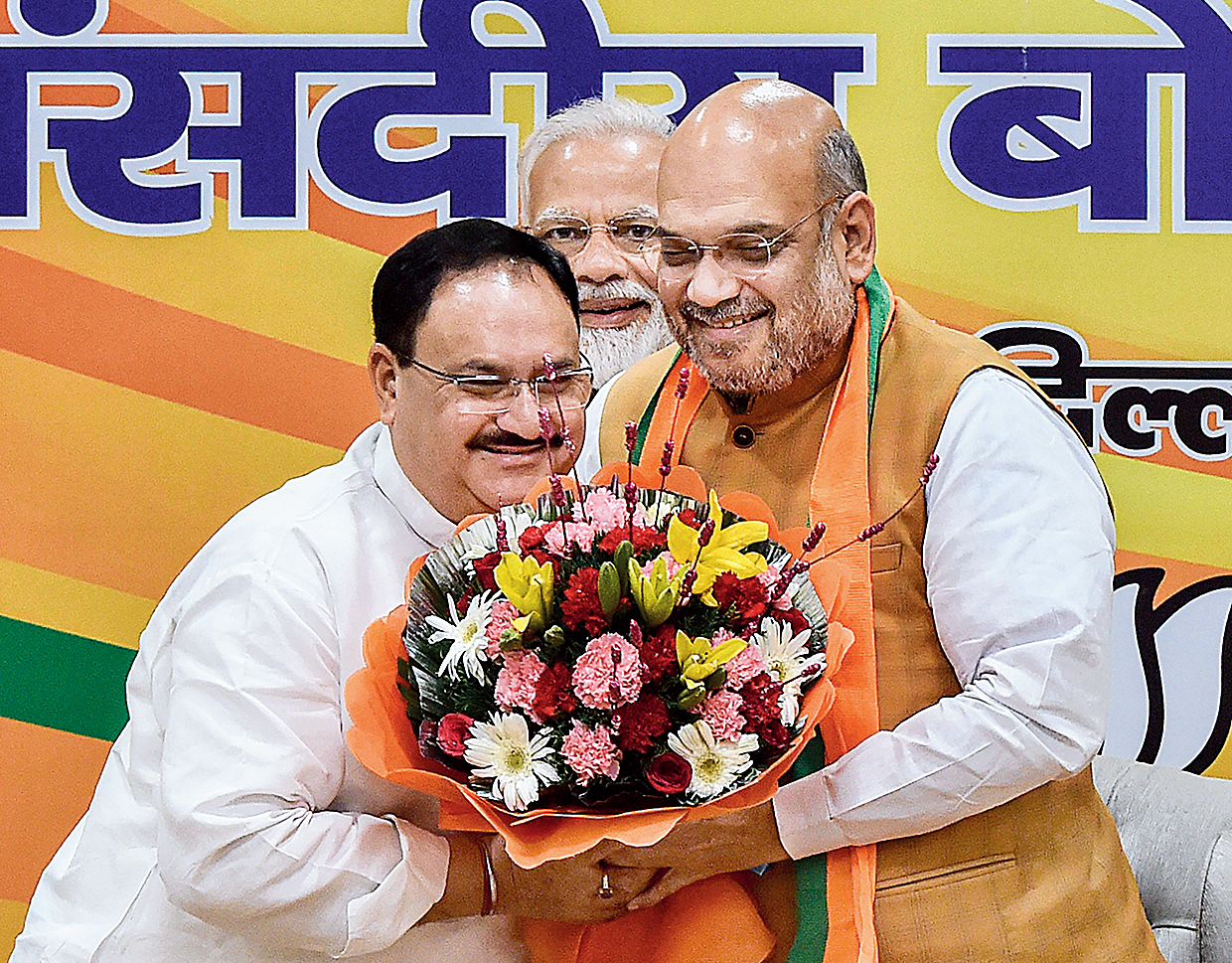 ---
---
The BJP parliamentary board on Monday appointed former Union minister J.P. Nadda as the "working president" of the party, who will function under Amit Shah.
This is the first time the BJP will have a working president, underlining the importance of Shah.
Nadda will work under Shah till a new party chief is elected, most likely by the end of this year.
"The BJP won several elections under the leadership of Amit Shah. But since the Prime Minister has appointed him home minister, Amit Shah himself said the responsibility of party president should be given to someone else," defence minister Rajnath Singh said, announcing the board's decision.
Nadda was widely expected to succeed Shah since he was not made a minister this time. Sources said his formal election is likely to be completed by December.
The BJP has never had a working president since its inception in 1980.
Party leaders said the parliamentary board, the highest decision-making body of the party, was empowered to appoint a full-time president but it chose not to do so, indicating that Shah wanted to control the reins of the party till the end of this year when Assembly polls in Maharashtra, Jharkhand and Haryana are due.
In 2014, the BJP fought the polls under Rajnath as party chief. After Rajnath was made the home minister, the same parliamentary board appointed Shah as full-time president.
Shah completed Rajnath's remaining term as president and then in January 2015 he was formally elected to the post.
Nadda, 58, considered close to the RSS, is known to be a low-profile leader adept at managing organisational affairs. He was a strong contender for the post in 2014, too, but lost out to Shah. "Naddaji will suit Amitbhai since he is known for not asserting his ways," one party leader said.