BJP accuses Congress of pocketing huge sums over Rafale deal
Sambit Patra claimed that at least Rs 65 crore had been paid as commission between 2007 and 2012 through alleged middleman Sushen Gupta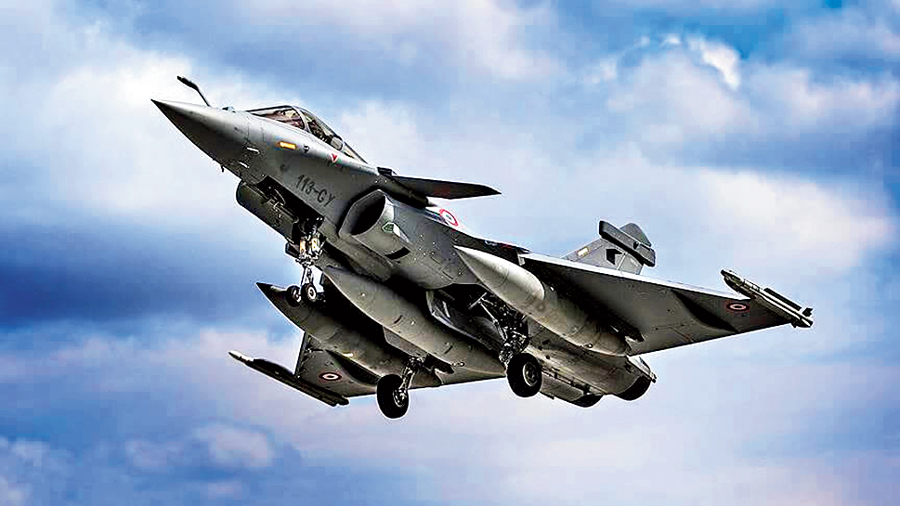 ---
New Delhi
|
Published 10.11.21, 01:59 AM
|
---
The BJP on Tuesday accused the Congress of pocketing huge sums over the Rafale fighter jet deal, seizing on a French investigative journal's claim that Dassault Aviation had paid kickbacks to a middleman between 2007 and 2012 to secure the pact.
The BJP, however, failed to come up with a convincing reply as to why the CBI and the Enforcement Directorate did not pursue the matter despite being in possession of proof since October 2018 of commissions to the tune of 7.5 million euros, as claimed by Mediapart.
"INC (Indian National Congress) means 'I need commission'. Sonia Gandhi says 'I need commission', Rahul Gandhi says 'I need commission'," BJP spokesperson Sambit Patra told a media conference.
As the Narendra Modi government continued to maintain silence on the latest Mediapart report, the BJP spokesperson claimed that at least Rs 65 crore had been paid as commission between 2007 and 2012 through alleged middleman Sushen Gupta.
Asked about the portion of the Mediapart report that said the CBI and the ED had proof of corruption in the Rafale pact way back in October 2018, the BJP spokesperson was not as assertive.
"I am not a spokesperson of the CBI and do not know whether the CBI is investigating or whether an investigation is going on. I can't comment," he said.
"A cursory look at newspaper reports of 2019-20 shows that this middleman Gupta is under the radar of the ED. He was also arrested and is being investigated for money laundering. These are ongoing investigations," Patra said.  "Who said that no investigation is being done against the middleman?"